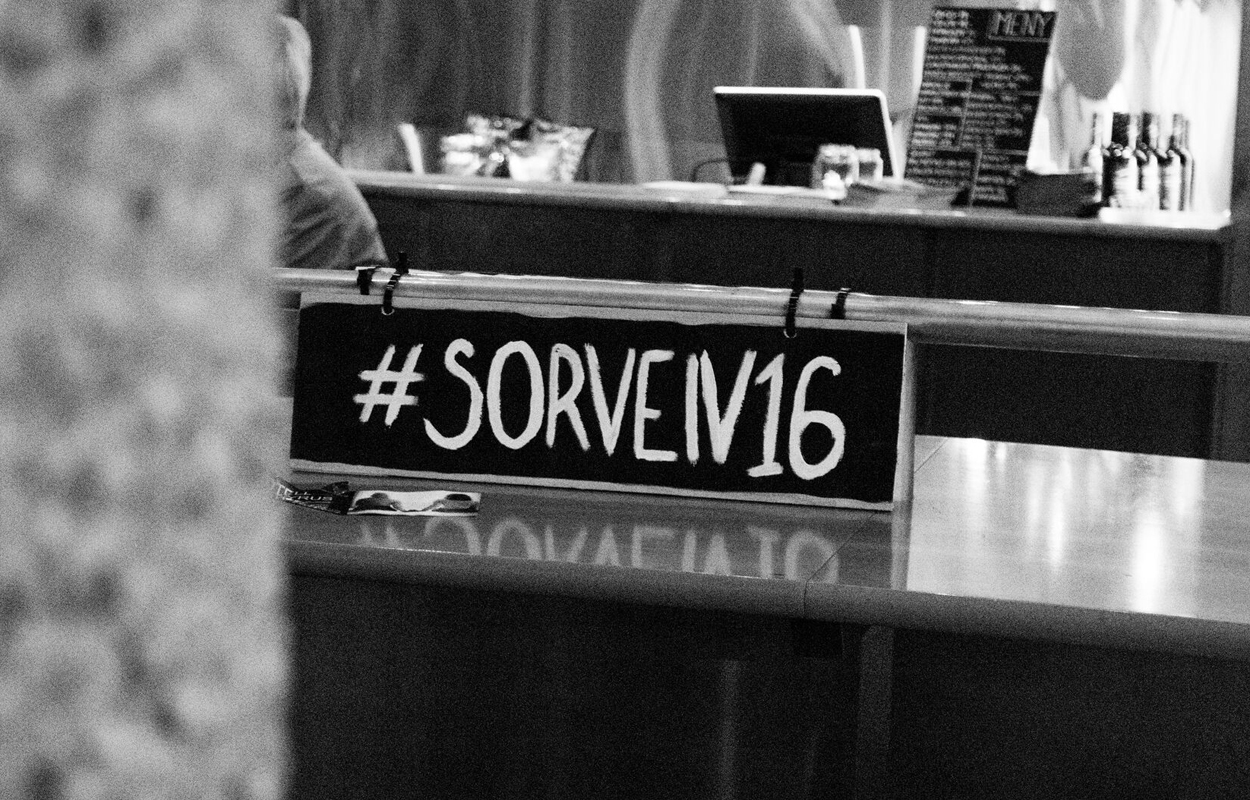 Photo: Daniel Schjøtt
After numerous amazing festivals last summer and right before the new season of showcase festivals in early 2017, the Norwegian festival Sørveiv found its very own date and location to present 40 promising acts, mainly from Scandinavia.
For the last weekend in October, Norway's fifth largest town, Kristiansand, turned into the center of the Nordic music business. Driven by passionate young people who focus on creating a festival where people from the music business as well as festival participants can meet in peace and quiet, Ja Ja Ja got the chance to spend two creative and inspiring days packed with an enormous amount of overwhelmingly superior concerts and an inspiring, progressive and extremely effective conference part for international music business delegates on Norway's Southern seaside.
Five years ago, Sørveiv was supposed to start only as a conference, but things took a different turn, as Anna Willrodt, this year's leader of Sørveiv, tells us:  "Suddenly, and that is typical for Norway, they got funding three weeks before the conference. So they booked a local line-up with super speed. And since its birth, Sørveiv is growing more and more every year. And when I say it's growing, I don't mean just in size, more in prestige and importance across the borders of Norway."
5 ACTS THAT IMPRESSED AT SØRVEIV 2016
It was a tough job to find our favorites in this sea of acts performing on an impressively high level, but we dare to cherry-pick five acts you definitely should listen to. Voilá: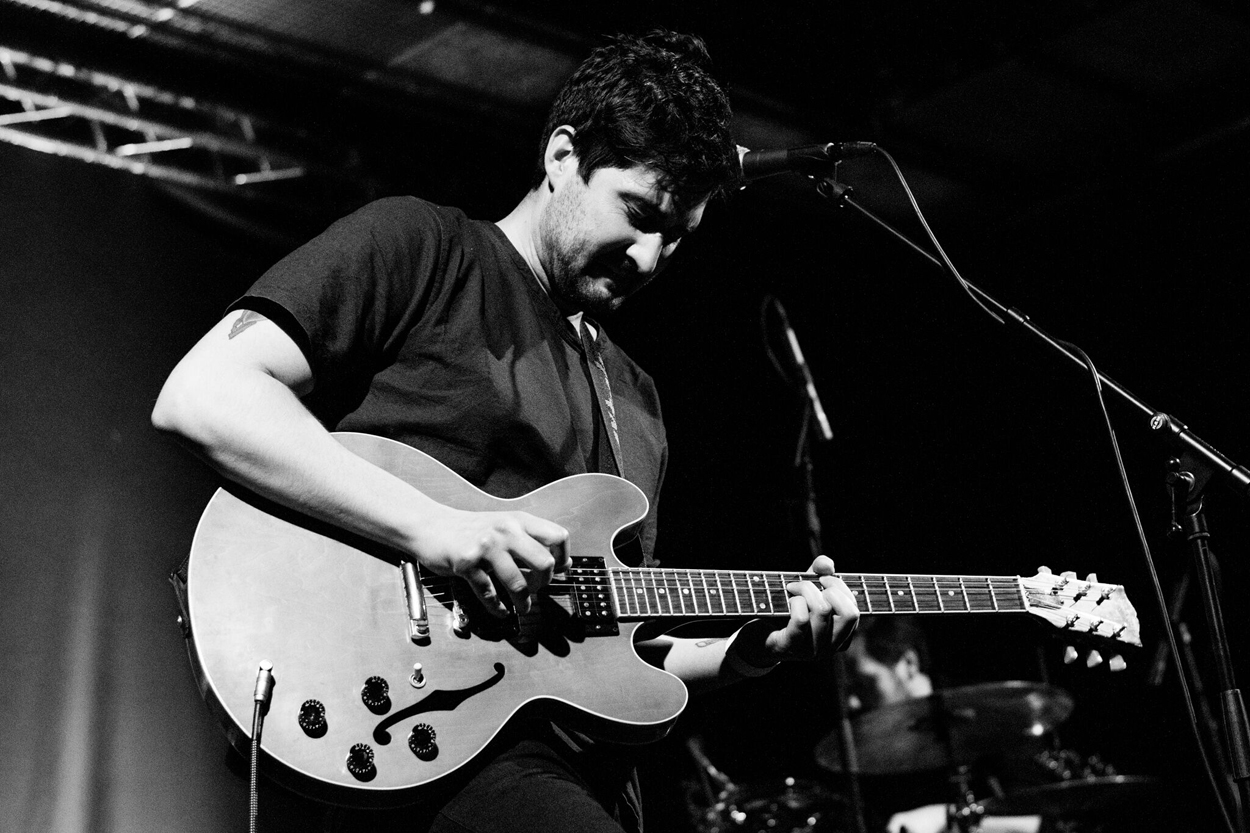 Photo: Daniel Schjøtt
The singer/songwriter Albert af Ekenstam from Stockholm released his debut album Ashes two weeks ago. The combination of his deep, touching voice, wistful guitar play and epic sound landscapes, turned the dark and big venue Biscenen at Teatret into a room of warmth and happiness. Watch the video for Albert af Ekenstam's single 'Made of Gold' here.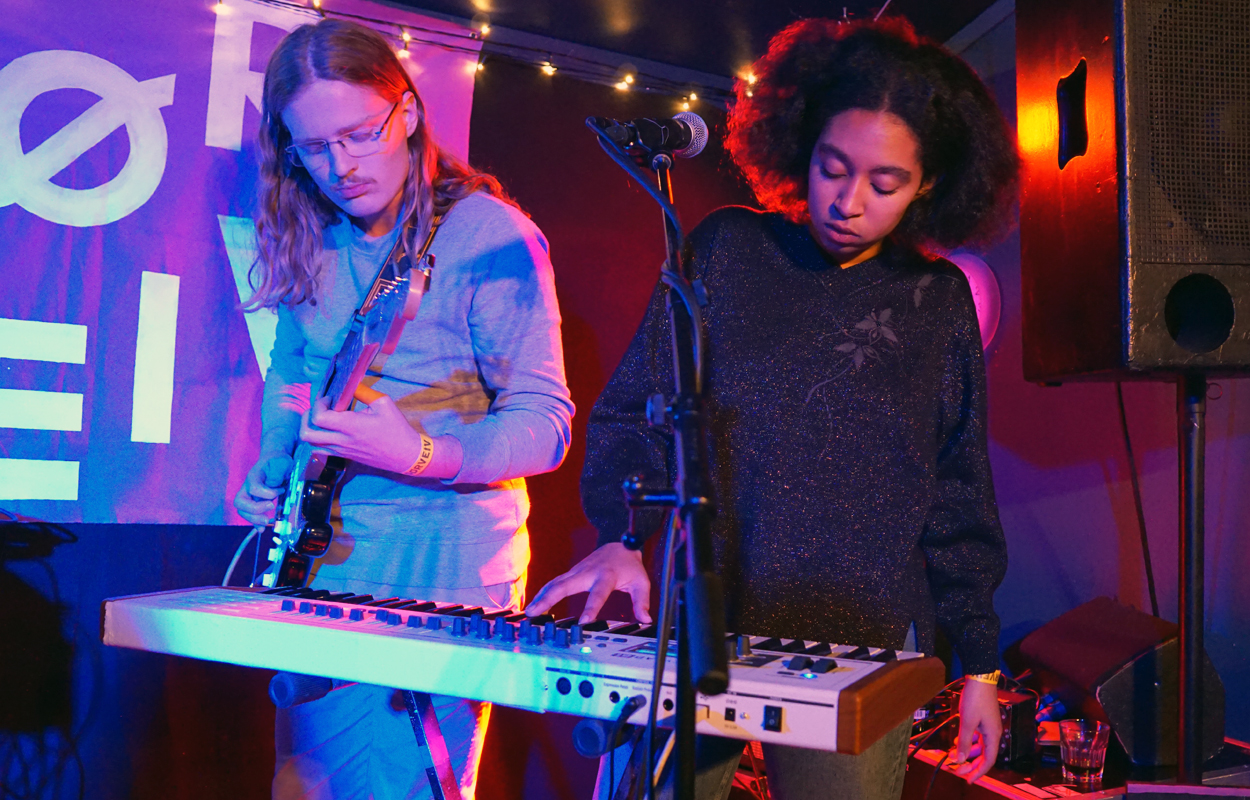 Photo: Maren Tanke
The singer Shikoswe just moved from Copenhagen back to her home country Norway, where she played her first concert in Oslo at the beginning of July. Since then, everybody is talking about her characteristic voice and reduced, experimental and emotional pop songs. At Sørveiv she took to the smallest stage at the venue Vaktbua together with her band and delivered a delightful show. Shikoswe released her debut EP The Hour of the Body in September.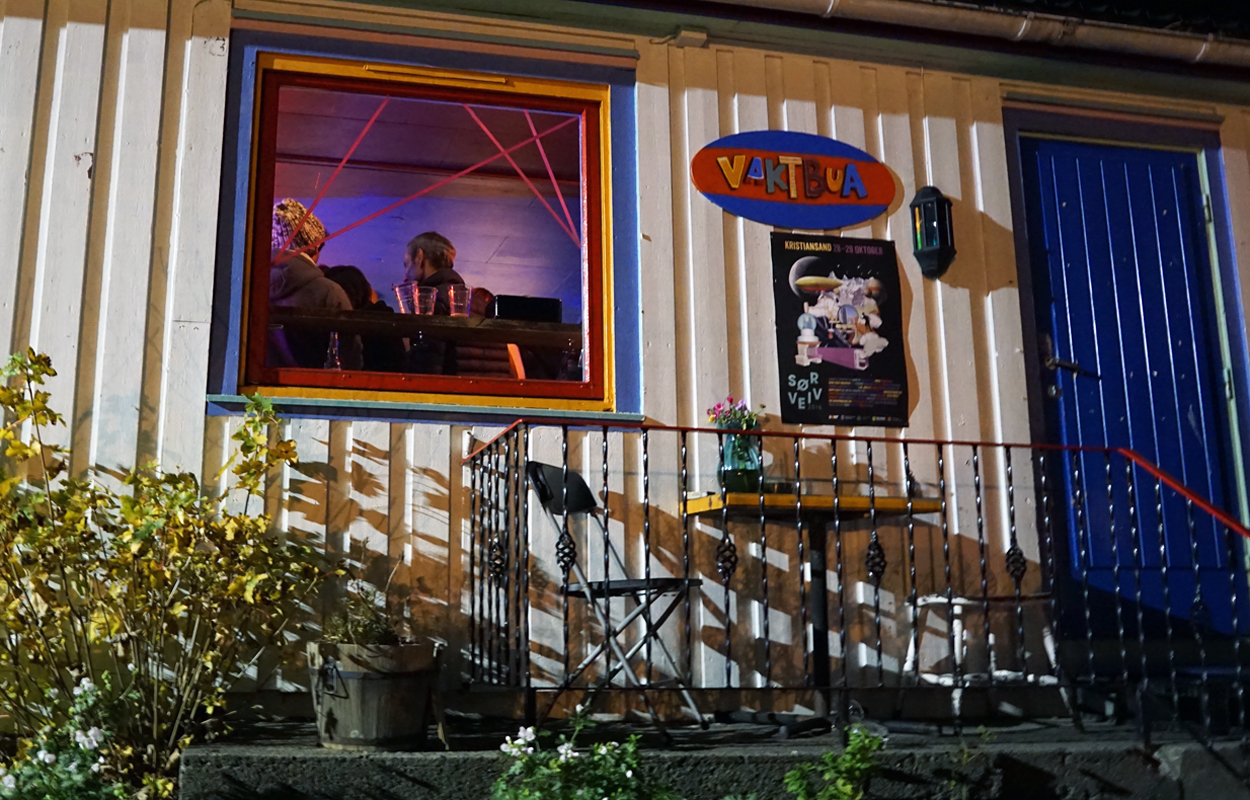 Photo: Maren Tanke
After the rise of young talented bands from Denmark like Blaue Blume and Iceage within the few past years, we discovered two new Danish acts at Sørveiv you should definitely give a try: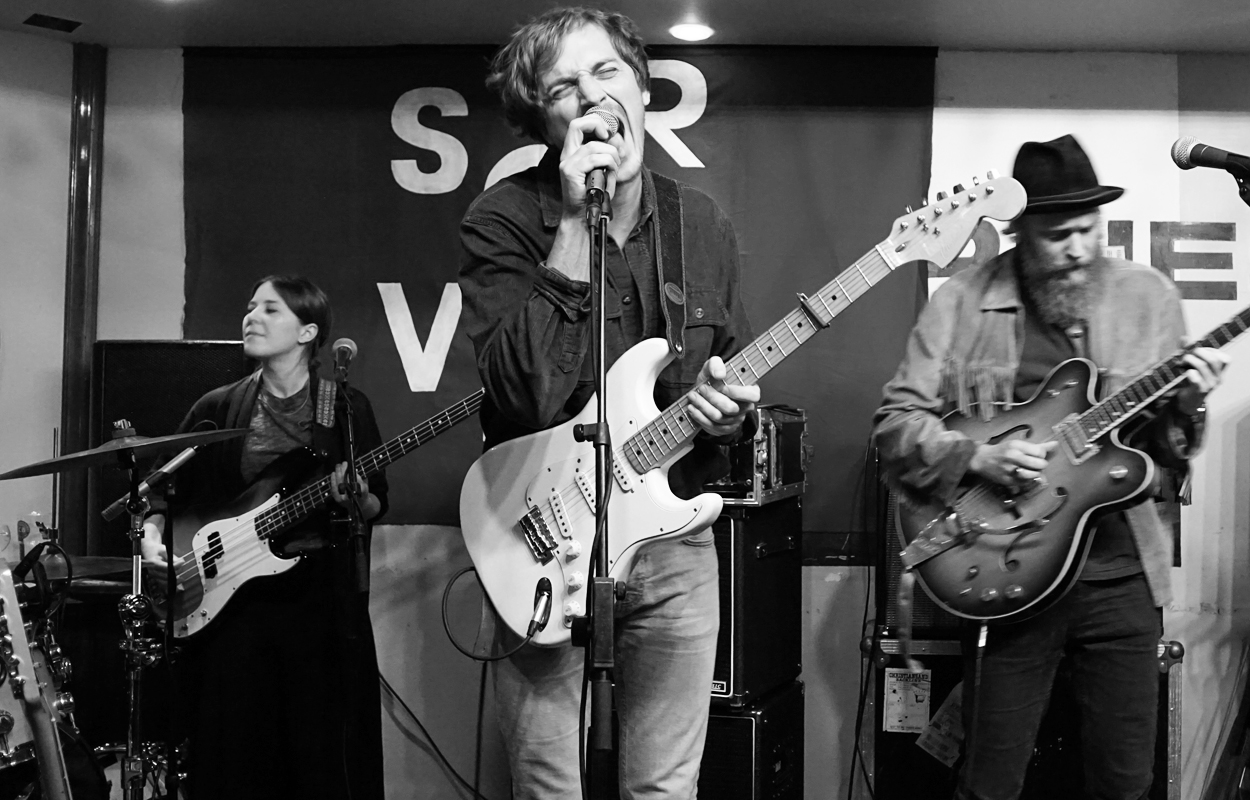 Photo: Maren Tanke
We love the sound of the Danish language, and Tårn from Denmark, singing in Danish, were topping this boundless charm with a thrilling rock show at Sørveiv. It's always a pleasure attending the concert of a band which enjoys itself so much on stage, infecting the audience with their passion and creating an atmosphere of pure happiness. Tak, Tårn! Tårn's debut album is called Ut at Mitt Vindue.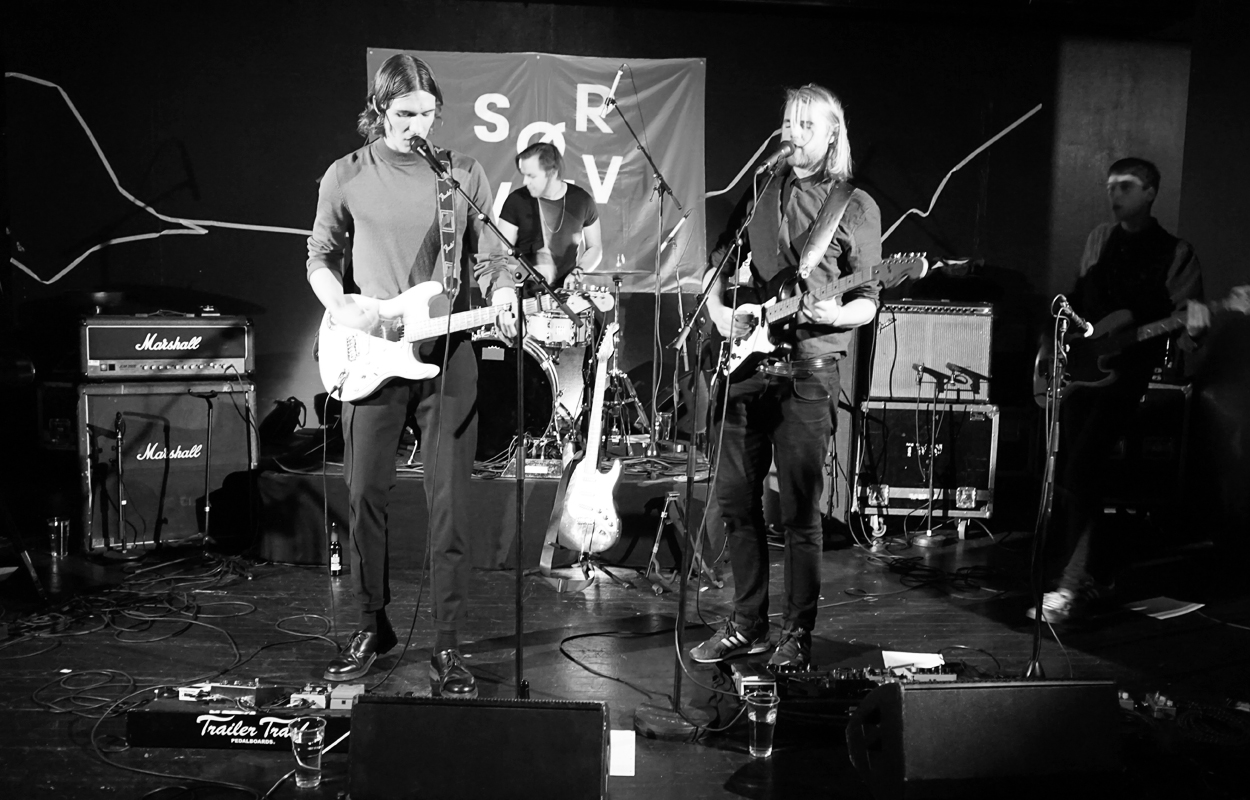 Photo: Maren Tanke
After having played at SPOT festival in Aarhus in May, the indie rock band This Is You traveled to Norway for the first time to play two shows, including one at Sørveiv. In the basement of the venue Teatret, the band created an intense show, catching the audience with a sound balanced between melancholy and fascinating guitar riffs and drums, topped by catchy saxophone play. Waking up the next morning and discovering that there is only one song available is something we can hardly stand. We are craving for more songs, This is You. Now!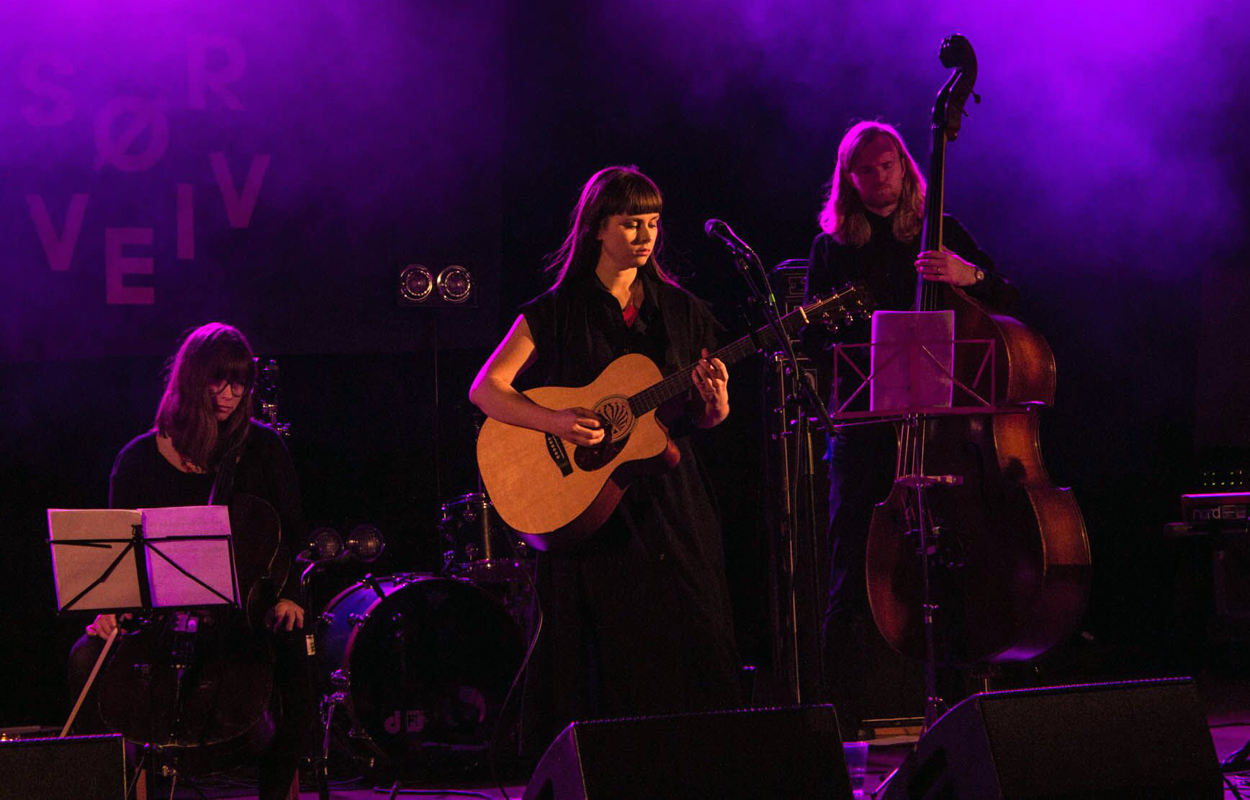 Photo: Gjøran Blørstad
And then there was: Siv Jakobsen. A Norwegian singer/songwriter who impresses with personal lyrics and beautiful melodies. Her soft guitar play was crowned by wonderful string arrangements flying directly into everyone's heart at Sørveiv's biggest venue, Caledonien Hall. With her intimate performance, Siv managed to put a spell on the audience. On us, and on Bear's Den earlier this year – Siv is going to support the British rock band in the Netherlands and Belgium in the middle of November. You see, it's time to put an exclamation mark behind this woman's name: Siv Jakobsen! Watch the video to her single 'To Leave You here'.
Furthermore we want to mention the following acts: Lake Jons from Finland, KRIGET! from Sweden, André Øy, Chain Wallet, and The Secret Sound of Dreamwalkers from Norway. Listen to them!
LEARNING FROM THE EXPERTS
Two years ago, Einar Stray Orchestra played at a kick-off concert in Kristiansand the evening before the actual festival began. This year, happily, the band is back to play at Sørveiv. Einar Stray Orchestra knows best how it feels to prepare for the first time playing a showcase festival. Therefore we met three members of the band, Einar, Steinar and Ofelia for a quick chat to serve the ultimate advice for artists and those who seek to play at Sørviev one day: "We've done a lot of festivals like Sørveiv. It's a nice challenge. Every artist gets thirty minutes to play. And in these thirty minutes you have to prove yourself. There is some tension in the air at showcase festivals. We really like it."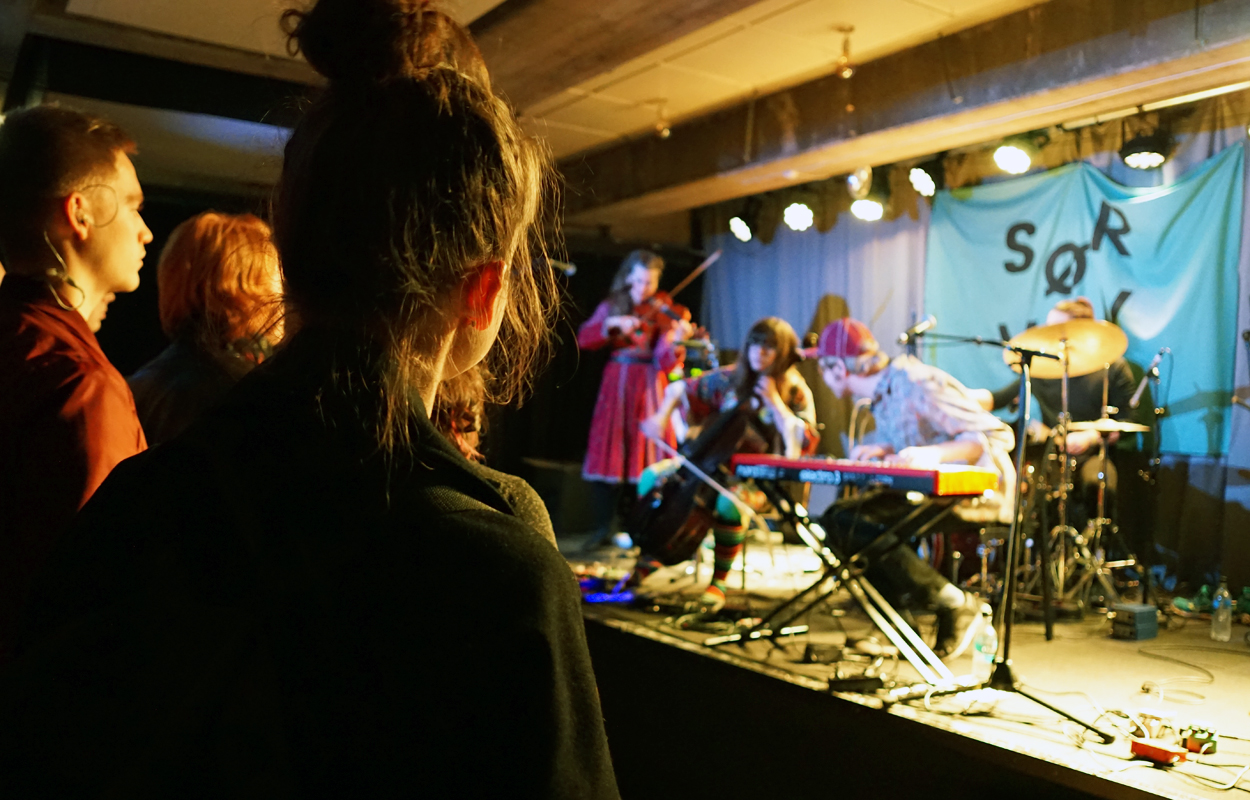 Photo: Maren Tanke
This year there were playing 40 bands at Sørveiv festival in six different venues, all just a stone's throw away from each other. Although you might have sat down and prepared a well-organized schedule of the gigs you definitely have to see, you most likely will not make it to all of them. That is why "It's important for the musician to stand out. At a lot of festivals, the music business delegates don't have a lot of time, they won't see the whole show. Probably just 15 minutes, and then you're lucky", says Ofelia and Einar admits, "Take the opportunity, because it's a great one. It's very important to actually be ready. Then you're able to stand out. Perhaps we did some of these kind of festivals when we were too young… I wouldn't recommend myself going back. And can tell everyone else: Take your time before playing at showcase festivals". Everyone is smiling and Steinar adds "You only get the chance to play these showcase festivals once. It's very rare that they gonna book you twice."
In the evening after the interview, Einar Stray Orchestra played a show and proved that they did everything right, and their third album is right around the corner.
WANT TO BE A TRENDSETTER?
Sørveiv is for the people who love to be the first ones talking about the latest and almost unknown bands from the Northern countries. Sørveiv is the festival for the premieres, for the first time ever adventures, for the trendsetters. Perhaps you might call yourself an early adopter after having visited Sørveiv, but regardless, you will definitely get one of the coziest and most charming festivals, organized by a group of open-minded and welcoming people.
Sørveiv is just the beginning or as the Norwegians say: "Det du hører på i morgen".