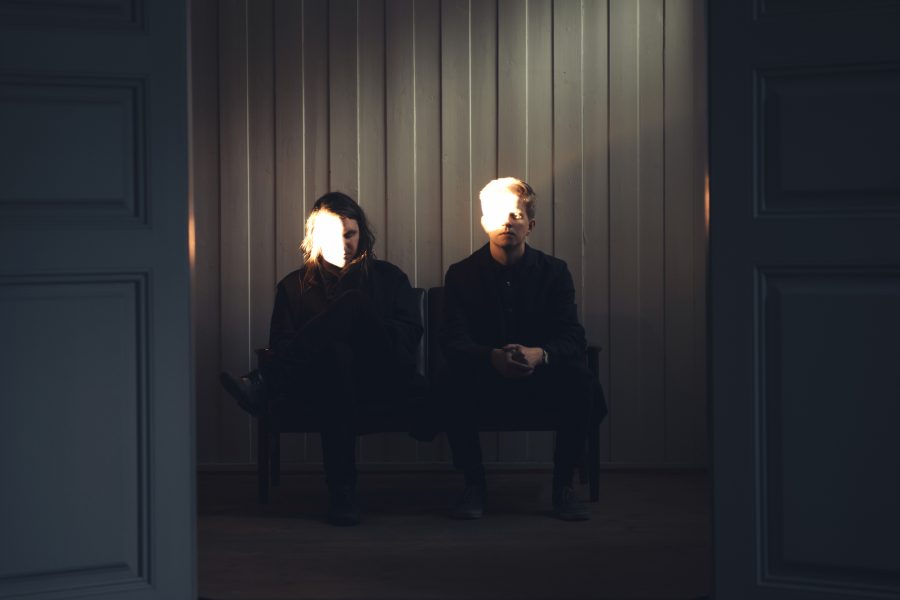 Dreaming of experiencing Norway's most promising electronic duo Apothek live? Look no further, Ja Ja Ja has got you covered!
We've been kind of obsessed with producer Nils Martin Larsen and songwriter Morten Myklebust's captivating electronic sounds ever since their first single 'Family' premiered back in 2013, and the feelings grew even stronger when they released their brilliant self-titled debut album last month.
Apothek is a glorious example of how opposites can attract, and we just can't get enough of the hypnotising combination of Larsen's synth-led backdrops and Myklebust's soul-filled vocals! Their amazing set at our Ja Ja Ja London Club Night last year will stay in our minds 'til the end of time, and since we simply cannot wait for them to join us at our upcoming Ja Ja Ja Germany Club Nights in Hamburg and Berlin, we're getting ready to catch them in London next week!
But what's the point of going to an unforgettable gig if you can't share the experience with someone? At least here at Ja Ja Ja it's all about sharing the music, and so we want to give two of our lovely readers the chance to win a pair of tickets to see Apothek perform at The Pickle Factory in London on Tuesday 25th October!
To be in with a chance of winning, all you need to do is sign up as a Ja Ja Ja member and send an email to hello@jajajamusic.com telling us why you should win a pair of Apothek tickets!
Two winners will be selected and notified of their excellent prize by email on Monday 24th October – remember, you MUST be a Ja Ja Ja member to be eligible to win this competition, so make sure to sign up (for free!) before entering!
GOOD LUCK!
This competition will close at 12 noon on Monday 24th October, and the winners will be notified by email. The prize is for two winners to win one pair of tickets each to see Apothek play at The Pickle Factory in London on Tuesday 25th October 2016, and entrants must be aged 18+. Travel and accommodation are not included in the prize.