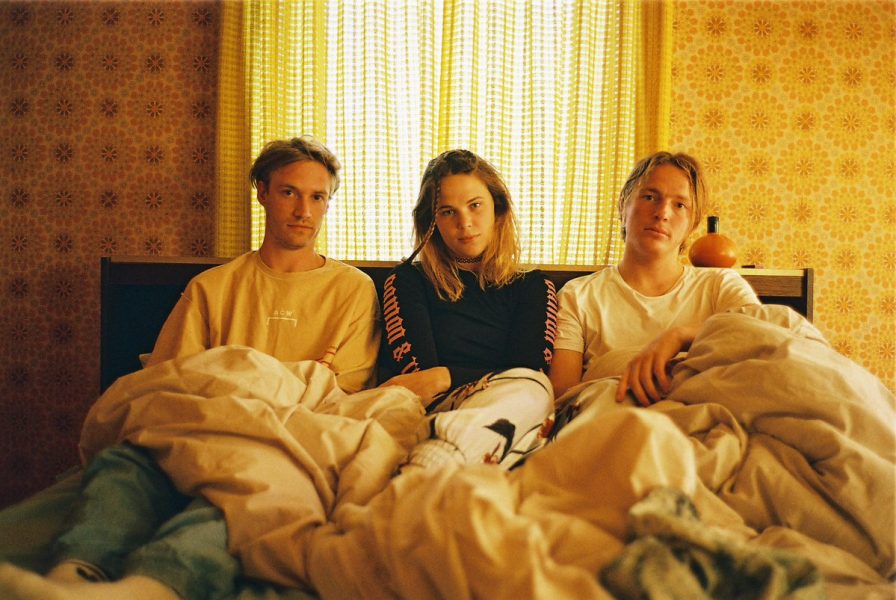 Off Bloom are a Copenhagen-based producer trio (Alex, Mads and Mette), whose status as rapidly rising stars is clear from the fact that they've attracted producers like AlunaGeorge's George Reid and Nao's Jamie Snell to work on their debut EP. That EP, Love To Hate It, is out now, and they've celebrated by making a video for the title track.
'Love To Hate It' is electronic pop pushed through a skewed filter, built around a squealing synth riff, dubby basslines and Mette's R'n'B vocal. There are stylistic similarities to their fellow Dane MØ, but it's a more visceral and aggressive take on that sound, dragging it into sharper, edgier territory. Lyrically, it's about the masochistic enjoyment of rejection, the band saying "It's […] a girl-meets-boy story about the desperate feeling of someone literally rejecting you. And feeling desperate and alone can also be a fucking amazing feeling! You want to feel something!". 
The Love To Hate It EP is out now – check out the video for the title track below!