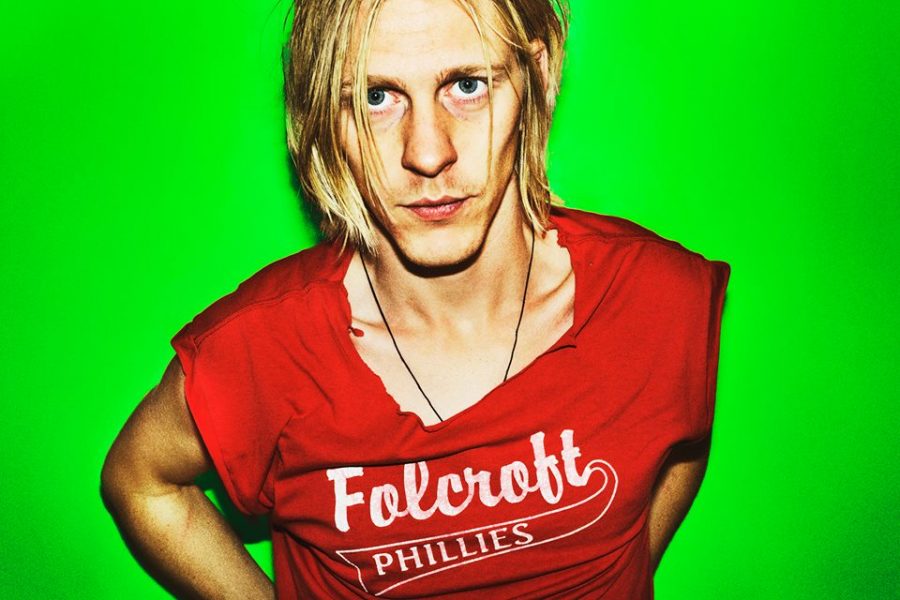 While being a member of multiple bands is not in itself specifically a Nordic thing, it would be fair to say that in countries such as Norway, Iceland and Denmark, music fans are far more accustomed to seeing the same faces pop up again and again in varying guises. So it should come as no surprise to those of you familiar with Danish outfits Palace Winter and Masasolo, to see their crew member Jacob Haubjerg reinvent himself in solo guise, under the moniker of Luster.
Joined by a band of fellow Danes, Masaolo cohort Morten Søgaard Andersen, Anders Bach Pedersen and Sleep Party People's Brian Batz, Haubjerg crafts, in his words, 'raw pop' on a bed of 'jangle dream'. 'Good Dreamer' is his debut single, and it's a laid back, nocturnal affair, filmed with the lights down low in a haze of midnight blue, its easy-evening feeling reflects the dreaminess of the opening portion of the track. Set in a cabaret of '70s electro-beats, '80s synths and '90s slacker strings, the track eases into a falsetto bearing ballad tempered with sadness and regret.
Propped up on a blues bass line, the melody flows along gently with the song's reverie like atmosphere enhanced by the airy breathiness of Haubjerg's vocal. Where the top half is Bee Gees balladry the second portion is very Don Henley, when Haubjerg lets rip his razor-sharp guitar talents. Fuelled by his animated, bold guitar lines, both tempo and atmosphere are energized to give a more uplifting vibe to the outro. 'Good Dreamer' is dreamy jangle with pop sensibilities set afloat on a raft of retro lounge. By extolling the virtues of vintage keys and American rock with the addition of pure pop, Luster has allowed this track to both glide and soar.
Accompanied by a live video which you can watch below, 'Good Dreamer' is out now and will be soon followed by follow up track, 'SexBeat'. We're already suitably warmed up!