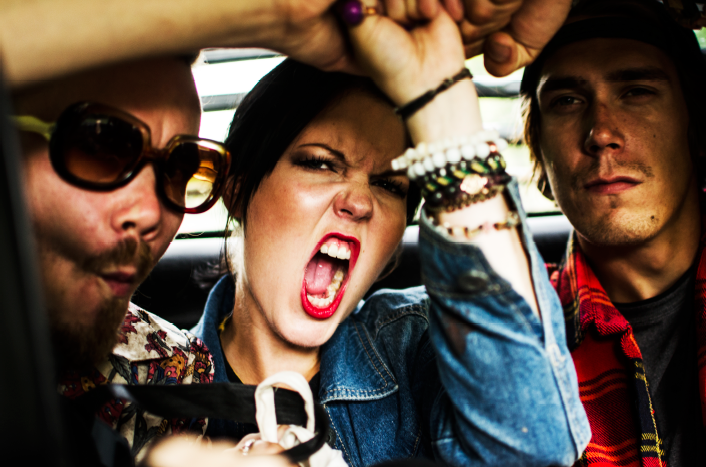 We could not be more excited to welcome Finnish punks Have You Ever Seen The Jane Fonda Aerobic VHS? back to a Ja Ja Ja stage in October! If you caught their fantastic shows in Berlin and Hamburg, or indeed, if you've ever caught them live before, then you'll already be well aware that it's on a live stage that the band really come alive. It's big in sound, high in energy and a whole lot of fun!
The band had a busy summer of touring and festivals, including a stop at Denmark's iconic Roskilde Festival. While they were there they caught up with our best buddies over at Nordic Playlist to do a special session in front of their super cool caravan, but unfortunately the weather had other ideas! Punk doesn't give two hoots about a little rain, but electrical equipment is unfortunately a bit more sensitive to these things, so the band took shelter under a nearby roof and rocked out performing their fantastic track '(Do The) Shämäläin' in earnest.
Have You Ever Seen The Jane Fonda Aerobic VHS? join Pale Honey and M.I.L.K. at the Lexington on October 27th – it's going to be an awesome show so be sure to get your tickets early! They're only £5 for Ja Ja Ja Members, and seeing as it's free to join, why not sign up? You can grab your tickets here and stay up to date with the latest on the Facebook event page. Get super excited for the show by watching Have You Ever Seen The Jane Fonda Aerobic VHS in action below!