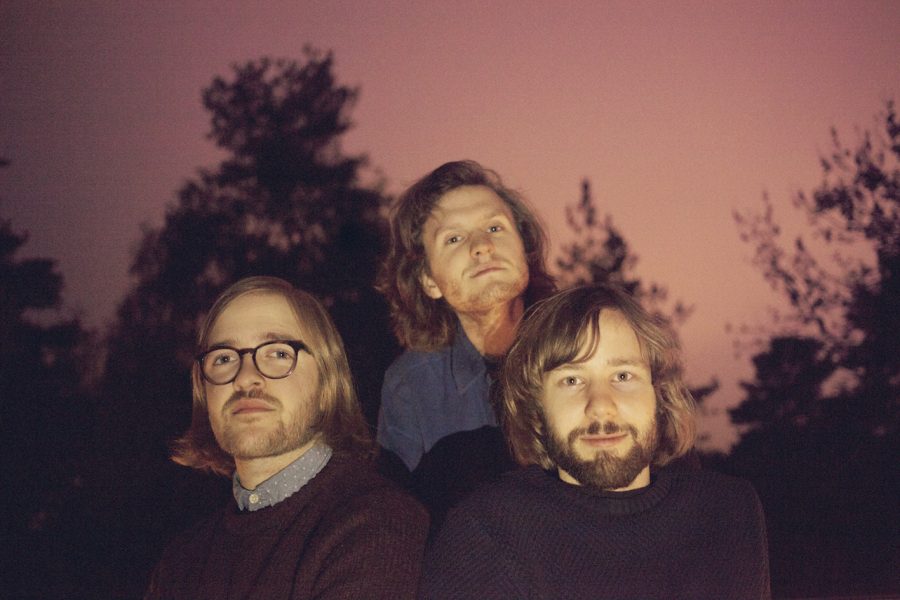 Photo: Benedikte Olsen
There's a feeling of controlled chaos in the music of Norway's Gold Celeste. That goes without saying for their new single 'There's a Window (From Petter's Garden)'. It's a very enjoyable psychedelic pop track, filtered through some very thought through lo-fi technology.
The most prominent parts are the tender vocals of singer/bassist Simen Hallset, the seemingly unrestrained organ sounds from keyboardist/guitarist Eirik Fidjeland and perhaps most importantly, the fundamental groove laid out by drummer Petter Haugen Andersen. Sample-based hip hop is apparently an influence on this band, which all makes sense when you listen to this – the very audible and funky drums give the track character in a way that stops you from snoozing and keeps the listener's head bopping.
The song makes it easy to think of warm summer days. This is only natural as the whole thing was recorded, as it says in the title, in the garden of Petter's childhood home. The session was filmed and made into a music video by photographer Benedikte Olsen, and as you can see from the video, the conditions were just right. Leafy green foliage, with the sun giving everything a tinge of warm yellow, just like the music.