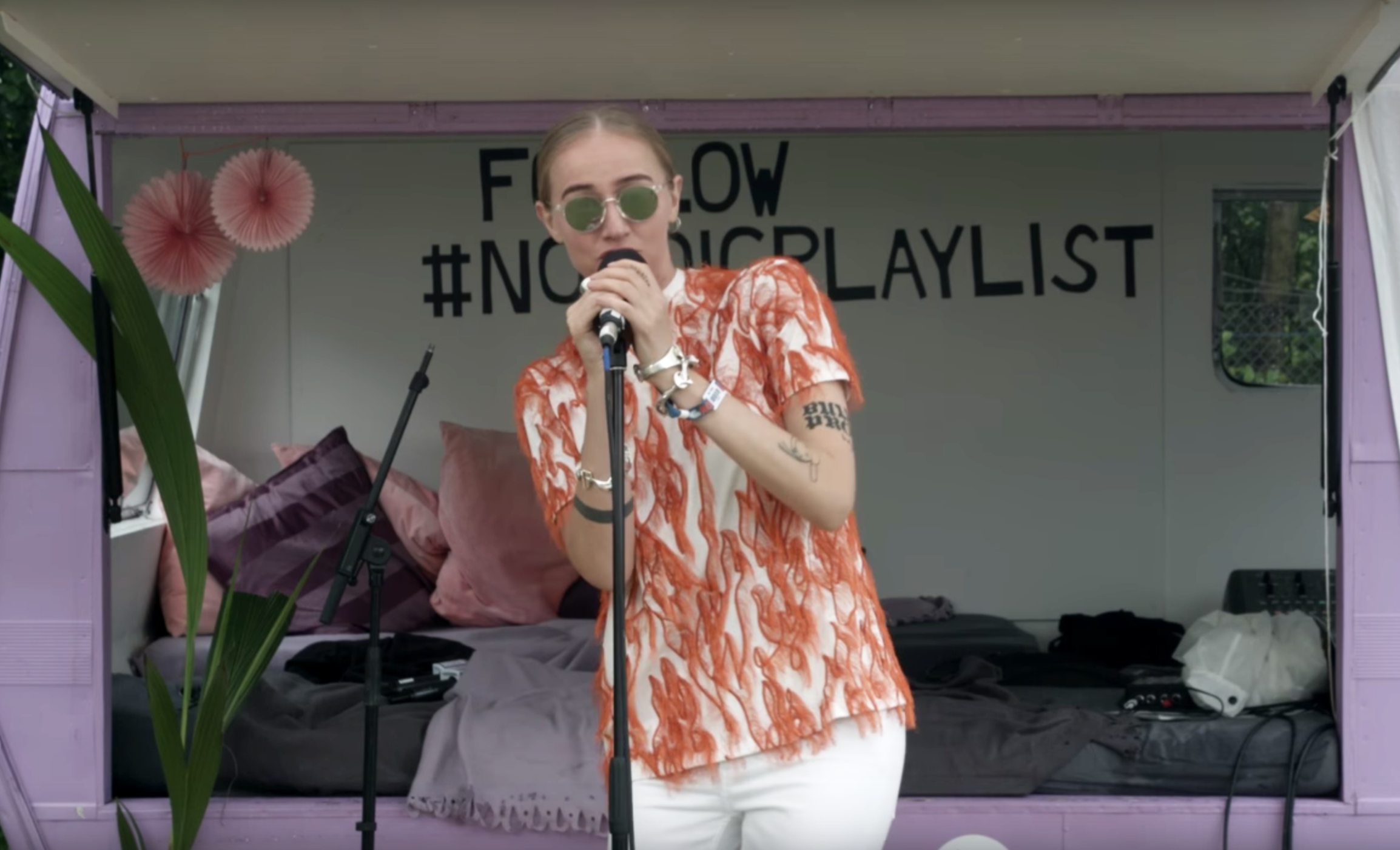 When the rain refused to stop falling at Roskilde Festival this year, Silvana Imam took shelter in our cosy caravan to make us forget it all with a raw and compelling performance of '10.000'…
When Swedish rapper Silvana Imam takes to the stage, all she needs is a mic and a beat to captivate an audience of thousands – her delivery and performances are full of such unwavering intensity that it's nearly impossible to tear your eyes away. With our Nordic Playlist Caravan and a rainy Roskilde Festival as a backdrop, our excellent session was no exception!
Having released her second album Naturkraft earlier this year, Silvana Imam has cemented herself as one of the most fearless and and forthright rappers making music at the moment. Not one to shy away from topics close to her heart such as politics, sexuality and feminism, her lyrics connect deeply with her listeners – if you caught her at a festival this summer chances are you were also greeted by rows and rows of inspired teenage girls chanting every lyric back at her. It's not just her lyrics which are so compelling – even if you don't understand a word, the passion in her performances connects beyond language barriers.
You can see Silvana's fantastic performance below and get to know her better in our exclusive interview. Silvana is heading out on the road throughout October, going to towns and cities across Sweden, Finland, Iceland and Denmark – find all of the dates for the Regnbågsfärger Över Sverige tour right here.