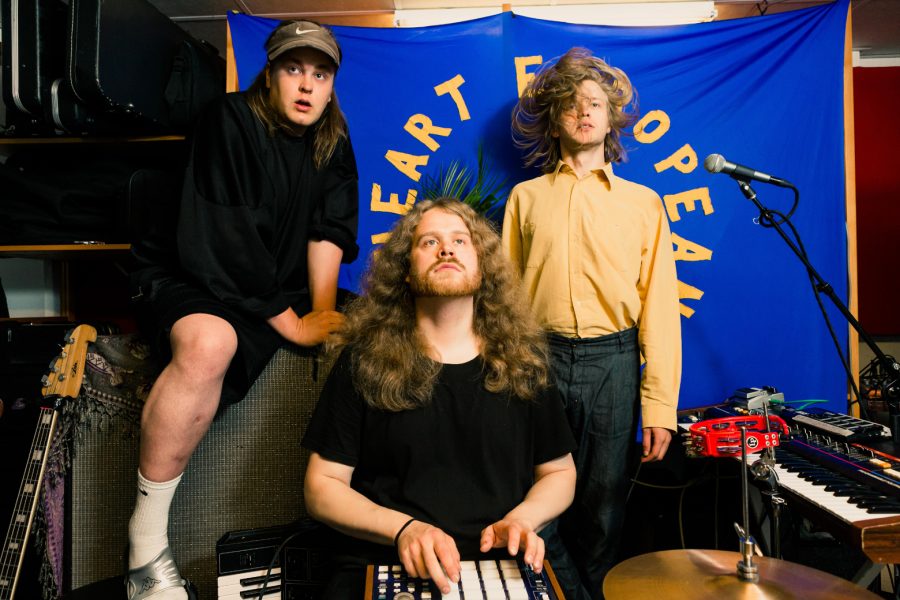 Long ago, concealed deep in the mists of time (2011) there was a band from Helsinki, Finland. That band was called Zebra and Snake. They took to a Ja Ja Ja stage for a fantastic performance, released a debut album the following year, and then they were spirited away, lingering only as a beautiful memory for those of us who happened across them. UNTIL TODAY.
That's right, Zebra and Snake are back! It's been quite a while since we last had the pleasure of new music from the band, but we're delighted to share a brand new track with you today – 'In The City' is the first taster of the new material they've been working on during their long absence!
As 'In The City' opens, what you've got is a bare bones synth riff and vocal combination, but the drums are there to make sure you know this one is not a sweet contemplative number – the groove is coming, just be patient. With the gradual introduction of shimmering keys and generously reverbed backing vocals, the chorus finally hits, and it's more than worth the wait. If the purpose of 'In The City' is to draw single people out of their homes and into the city's clubs (to ideally dance to Zebra and Snake, obviously) then it's very successful – even before the end of the first chorus, this is probably exactly what you'll be wanting to do. The groove is addictive and insistent, but coquettish – it gives just enough but leaves you wanting more, so let's just hope Zebra and Snake are going to stick around for a while this time!
Bass and synth player Matti elaborates: "In the City is unconditional advice given to a friend of ours who no longer felt well in a rural environment. Adoring the city and its beat really worked. This person moved to the city shortly after the song was written." – see? It clearly works.
With this in mind, the accompanying video is a farewell party for that friend, as Matti explains: "We wanted to create a scene where a person is leaving for the city. A big step and a great event. A celebration with mixed feelings. Joy, confusion and sorrow. And all this portrayed in a traditional Finnish family gathering set up. We asked the director Miikka Lommi to shoot us a home video. It was actually is shot in the Zebra and Snake house where Matti and Tapio live. Basically we invited a bunch of friends in and spent a lovely Sunday somewhat the way we usually spend it."
If a traditional Finnish family gathering involves ceremonial beard-shaving, shower-crying, kitchen dancing, what looks to be a heated thumb war in a snowy garden, plenty of food and really cute dog, then Ja Ja Ja requests an invite to the next one. All in all it's a fun lo-fi accompaniment to a great song, and you also get to stalk the band a little, totally without fear of arrest – a win-win situation for all.
'In The City' is the first taster of a new EP which will be released at some point before the end of the year via 100% records.