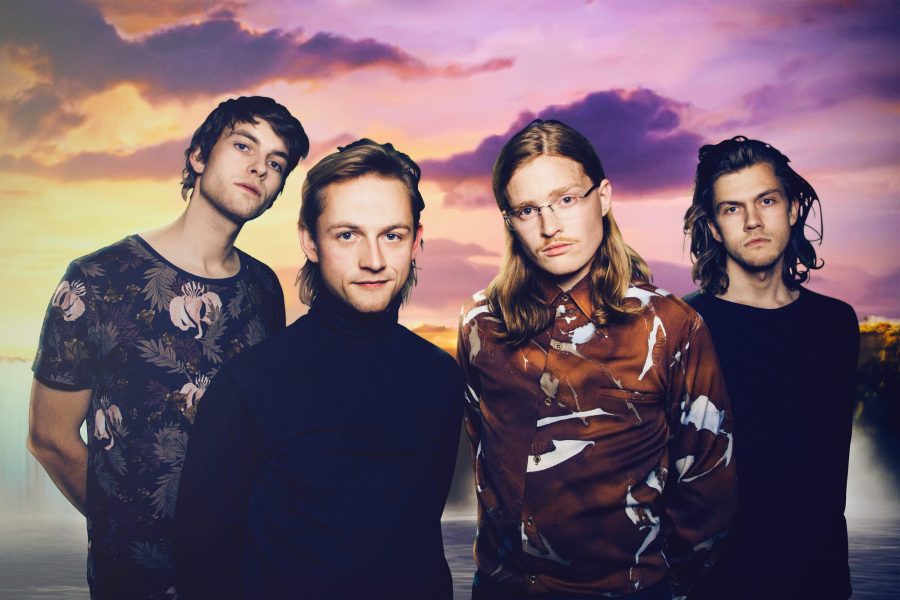 From the first chiming chord, it rapidly becomes clear that Danish quartet of dreamers Quick Quick Obey may well be the spiritual successors of John Hughes at his peak. No, really.
OK, OK – perhaps not everyone loves Hughes' teen movies like The Breakfast Club, Pretty In Pink or Ferris Bueller's Day Off as much as we do, but they are indisputably some of the best loved and most iconic films of all time – not just for their rad 80s fashion, but for how they tapped into the anxieties and frustrations of that period of life, and then soundtracked them to absolute perfection. It wasn't the plots of John Hughes' teen movies which made them resonate, it was just that there was something there – that aching feeling of yearning for the time when your 'real' life was supposed to begin but being absolutely terrified of it at the same time. Feeling like you're looking at your own life from a quarter turn to the left, and even though everything's in the same place, it doesn't feel like yours anymore.
This, paired with crystalline synths courtesy of New Order or the Dream Academy, proved a dynamite combination, and generations of teens in subsequent decades still find a little of themselves there, adrift in that intangible ache, which is so hard to accurately express, but is present in all Hughes' best works. That same, resonant feeling and perfect musical match is chiming out here in 'Hourglass', as clear as church bells.
Lead vocalist Nikolaj Poulsen explains: "It's a song about entering adulthood; about being a romantic, a nostalgic and not fitting in to one's own generation. The hourglass is a symbol of trying to contain something as abstract as time – and as love – and the up's and down's that come with each turn."
This beautifully explored sentiment in 'Hourglass' is styled in shimmering 80s-style production, and elevated by stadium capacity reverb. It's lofty, sweetly naïve and sentimental, but there's a flush-cheeked honesty to it that's so endearing, 'Hourglass' is hard to resist. The nostalgic style of delivery gives it almost a déjà vu kind of familiarity, but it's not that you've heard it before, it's more that 'Hourglass' hangs on the kind of melody which lingers with you for hours after listening, a resonant memory to carry with you, wherever you happen to be going, at whatever stage in your life you happen to find yourself at.
'Hourglass' will be released on October 7th via Antiphonics and is the first taster from Quick Quick Obey's forthcoming second album – take a listen below.