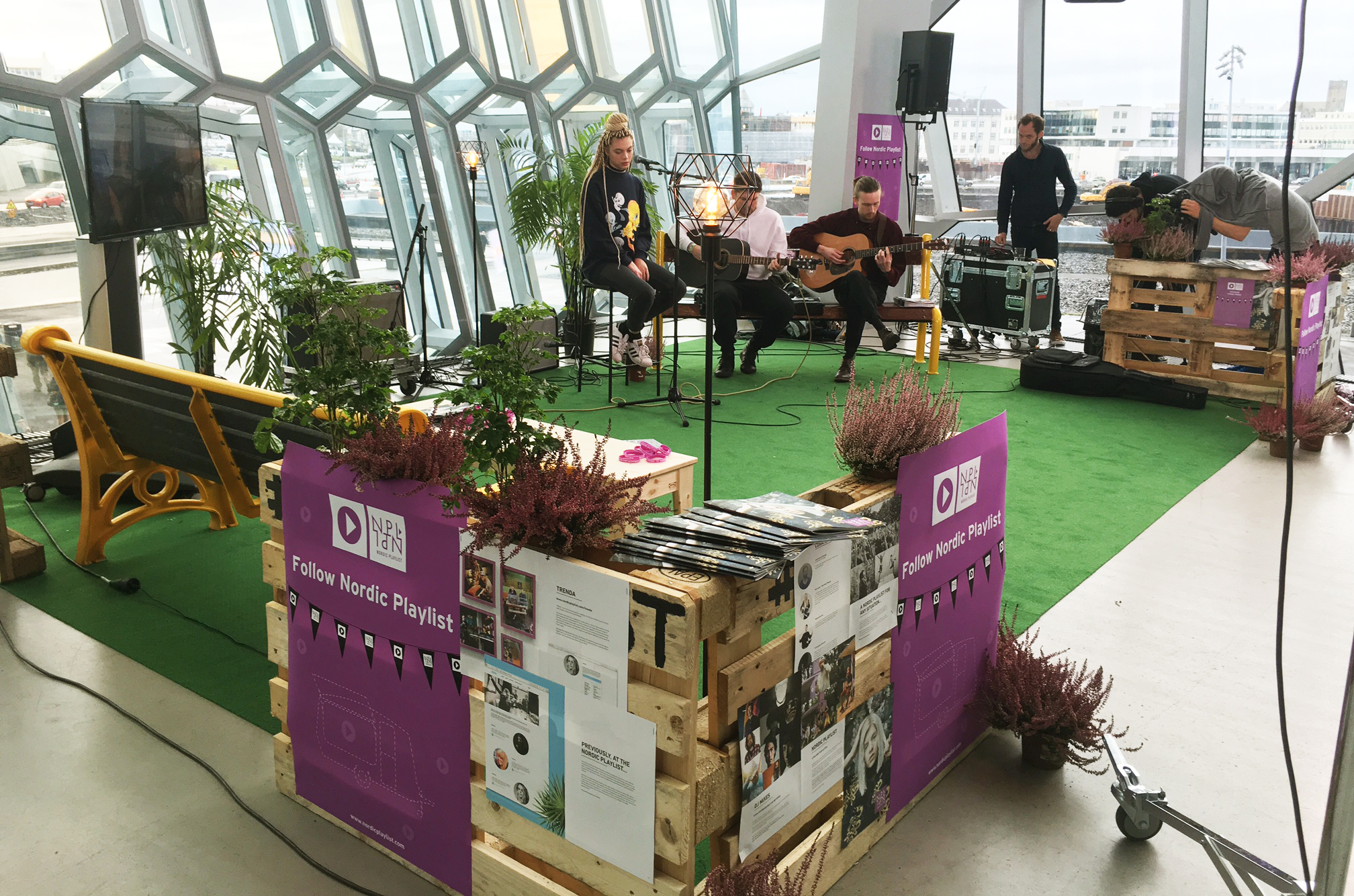 The Nordic Playlist is returning to Iceland Airwaves this year, where we'll be creating a cosy lounge in the centre of the action!
Those that attended Iceland Airwaves festival in Reykjavík last year may well have stumbled upon the Nordic Playlist caravan and lounge in Harpa! Well, we had such a great time meeting you all there, that we're heading back to do it all over again this year!
The Nordic Playlist will once again take up residency in Harpa this year, where you'll be able to find us at Hörpuhorn on the second floor! Join us from Wednesday 2nd – Saturday 5th November to explore our archive of Nordic Playlists, to catch up on all of the action from our previous events, AND, to catch some exclusive pop up sessions from some truly phenomenal artists!
Follow the Nordic Playlist on Facebook, Twitter and Instagram to keep a close eye on what's happening in the Nordic Playlist Lounge at Iceland Airwaves, and to find out the details about where to catch the live sessions, who's going to be performing, and where you can watch them online…
In the meantime, get acquainted with the line up for this year's Iceland Airwaves Festival by tuning into the Nordic Playlist's Picks!