Take a deep breath and prepare to be blown away by all the amazing live shows the Nordics are offering us this week, including this month's Ja Ja Ja London Club Night! Find everything you need to know in our brand new Nordic Gig Guide: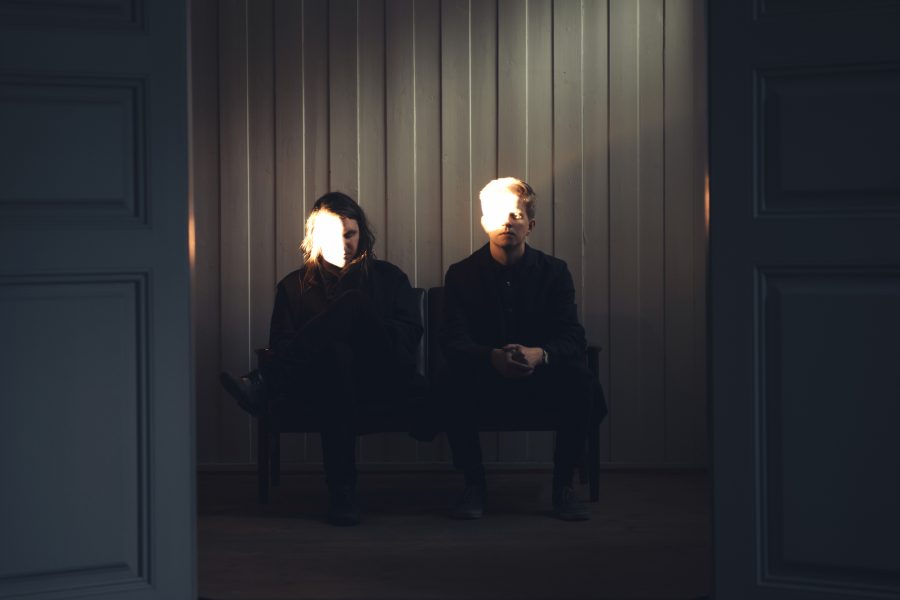 Tuesday 25th – Apothek, The Pickle Factory, London – Tickets
Oslo duo Apothek recently released their brilliant debut album Apothek, and this Tuesday they are bringing their electronic productions and soul-filled vocals to The Pickle Factory in London. The combination of amazing music and an amazing venue can only mean one thing: an amazing gig!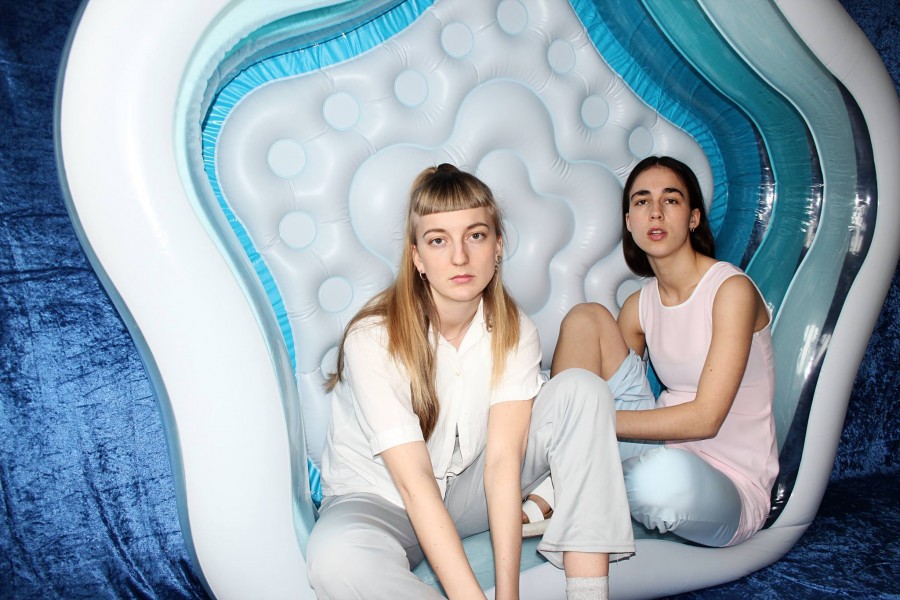 Wednesday 26th – Smerz, Corsica Studios, London – Tickets
Another Norwegian duo heading to London this week is Smerz, who just released their debut EP Okey! We couldn't be more excited to see the return of these girls after watching their mind-blowing set at Ja Ja Ja London Club Night back in February. Oh, and we're giving away a pair of tickets to one lucky winner here!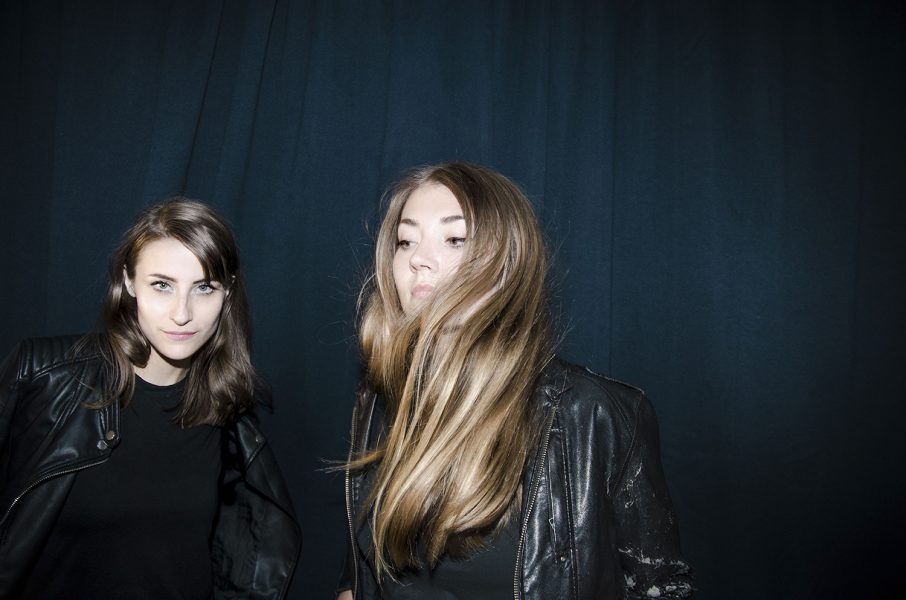 Thursday 27th – Ja Ja Ja London with Pale Honey, M.I.L.K., Have You Ever Seen The Jane Fonda Aerobic VHS?, The Lexington, London – Tickets
Last month saw the successful return of our Ja Ja Ja London Club Night and the party continues at The Lexington this Thursday evening! This time we're joined by Swedish indie slackers Pale Honey, funky sounds from Denmark's M.I.L.K., and Finland's rowdiest live band Have You Ever Seen The Jane Fonda Aerobic VHS? Project Fresh Socks DJs will be in charge of the off-stage tunes as per usual. Tickets are £7 for non-members, but only £5 for members. Become a member for free here!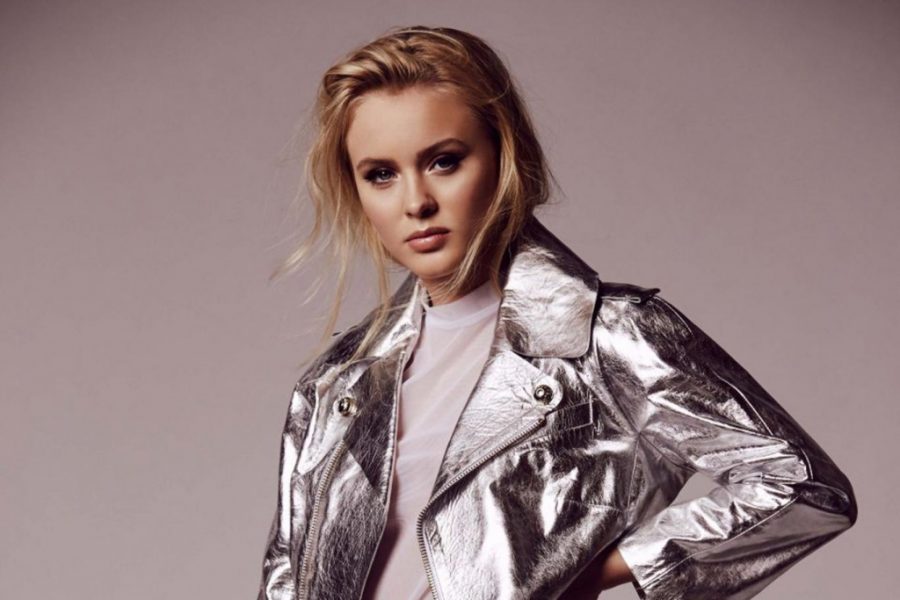 Thursday 27th – Zara Larsson, SSE Wembley Arena, London – Tickets
Friday 28th – Eventim Apollo, London – Tickets
Swedish pop star Zara Larsson keep giving us one smash hit after another, and she recently let her inner diva out in her sassy music video for 'Ain't My Fault'. This week she is playing alongside Tinie Tempah, Blonde and Clean Bandit at the Kiss Haunted House Party at Wembley Arena, and also her own fantastic show at the Apollo! Get your tickets for both evenings if you fancy a week with maximum Zara in!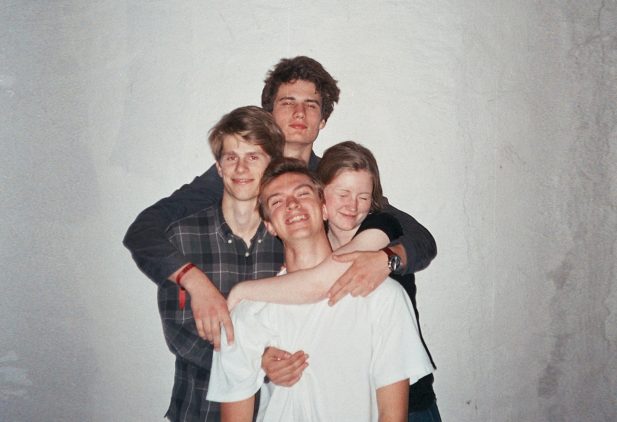 Friday 28th –Sløtface, The Finsbury, London – Tickets
Saturday 29th –The Lock Tavern, London – Free

Norwegian punk outfit Sløtface return to London this weekend for two loud and rowdy evenings at The Finsbury and The Lock Tavern. The last one is completely free, so we don't see any good reasons why you shouldn't experience this amazing band live?!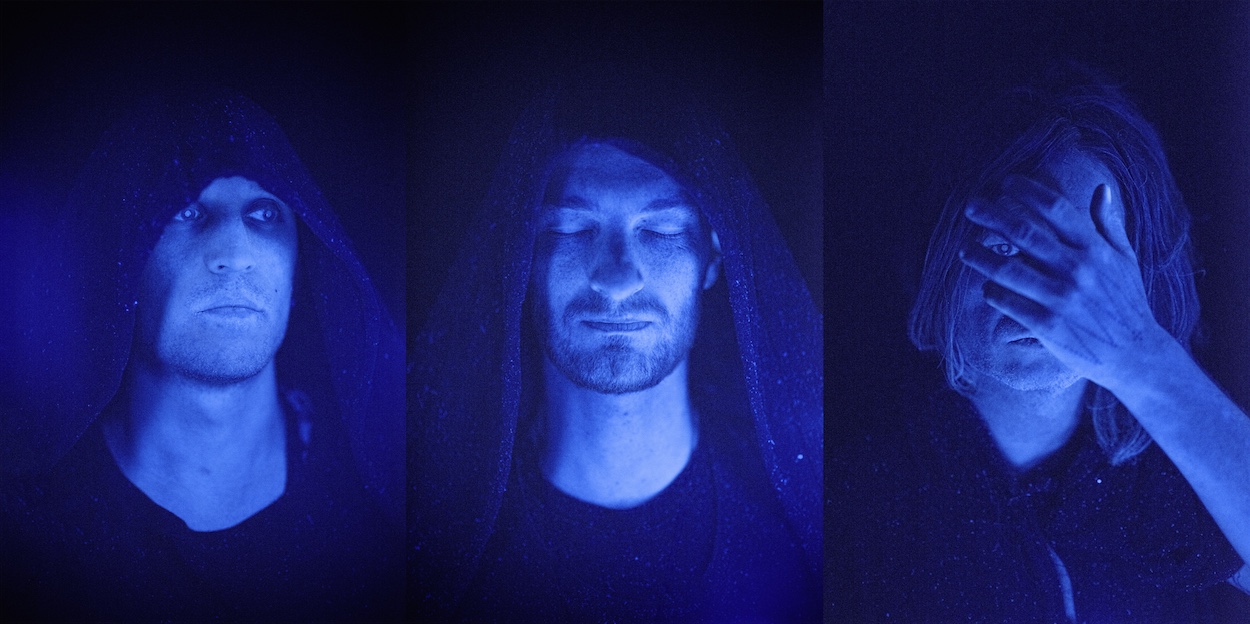 Friday 28th – K-X-P, London Fields Brewhouse, London – Tickets
Finland's K-X-P will be joining Bad Vibrations for a Halloween All Nighter at the London Fields Brewhouse this Friday evening. The Krautrock electronic trio is playing alongside acts such as Traams, Dead Ghosts, Zombie Zombie and Pauw, and we can't think of a better way to celebrate Halloween!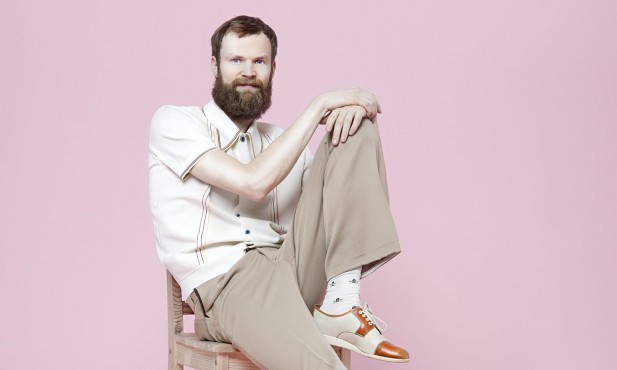 Saturday 29th – Todd Terje, Great Suffolk St Warehouse, London – Sold out
Norwegian DJ, producer and songwriter Todd Terje released his EP The Big Cover up with The Olsens earlier this year and this weekend he is bringing his futuristic sounds and danceable disco tunes to Great Suffolk St Warehouse's Halloween Cosmic Disco!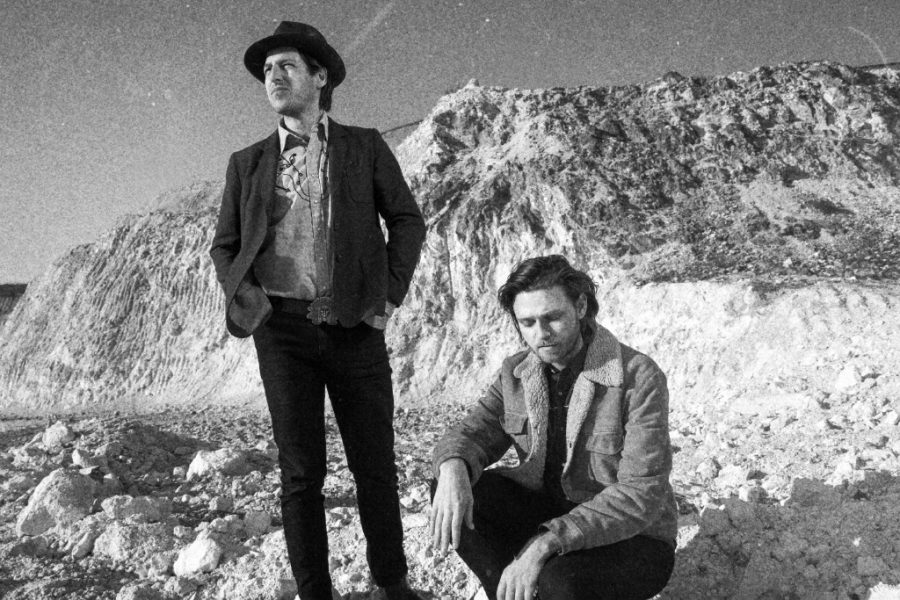 Monday 24th – Palace Winter, Soup Kitchen, Manchester – Tickets
Tuesday 25th – The Bodega Social Club, Nottingham – Tickets
Wednesday 26th – Oporto, Leeds – Tickets
Thursday 27th – Hoxton Square Bar & Kitchen, London – Tickets
The UK leg of Palace Winter's ongoing tour kicked off at Sŵn Festival in Cardiff last weekend and continues at multiple venues across England this week. Judging by the fantastic performance the Danish/Australian duo gave us at our Ja Ja Ja London Club Night back in April, we can't do anything but recommend you to get your tickets to one of their shows right now!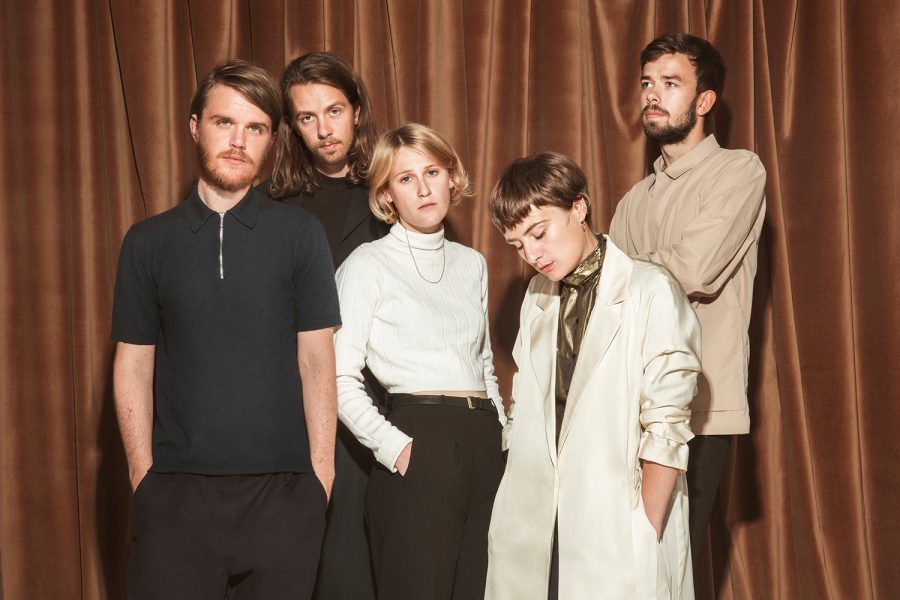 Thursday 27th – Lowly, The Old Blue Last, London – Free
Friday 28th – Brighton Electric Recording Company, Brighton – Tickets
Saturday 29th – The Railway Inn, Winchester – Tickets
While our audience in Germany is getting excited for the Ja Ja Ja Club Nights in Hamburg and Berlin in November, we are getting a little sneak peek of what awaits them already this week when Danish pop collective Lowly visits three venues across the UK.
More gigs coming up:
October:
Sunday 30th – ALMA, The Stag & Hounds, Bristol – Free
Monday 31st – ALMA, The Lexington, London – Tickets
Monday 31st – Dream Wife, Moth Club, London – Tickets
November:
Tuesday 1st – Highasakite, Heaven, London – Tickets
Wednesday 2nd – Choir Of Young Believers, Village Underground, London – Sold out
Wednesday 2nd – Daniel Norgren, The Forge, London – Sold out
Saturday 5th – Jaakko Eino Kalevi, Kings Place, London – Tickets
Tuesday 8th – Johnossi, Hoxton Square Bar & Kitchen, London – Tickets
Thursday 10th – IRAH, The Waiting Room, London – Free
Wednesday 16th – Astrid S, The Camden Assembly, London – Tickets
Thursday 17th –Kaleo, St. Luke's, Glasgow – Tickets
Thursday 17th – Francobollo, The Waiting Room, London – Tickets
Friday 18th –Kaleo, O2 Institute 2, Birmingham – Sold out
Friday 18th – Pascal Pinon, The Waiting Room, London – Tickets
Sunday 20th –Kaleo, The Academy, Dublin – Sold out
Monday 21st – Jens Lekman, Oslo Hackney, London – Sold out
Tuesday 22nd –Kaleo, Club Academy, Manchester – Sold out
Wednesday 23rd – Kaleo, KOKO, London – Sold out
Friday 25th – Röyksopp (DJ Set) & Kasper Bjørke, Bankside Vaults, London – Tickets
Saturday 26th – Agnes Obel, The Anson Rooms, Bristol – Tickets
Sunday 27th – Agnes Obel, O2 Shepherd's Bush Empire, London – Tickets
Monday 28th – FEWS, O2 Academy Brixton, London – Sold out
Tuesday 29th – FEWS, O2 Academy Brixton, London – Sold out
Tuesday 29th – Agnes Obel, Town Hall, Birmingham – Tickets
Wednesday 3oth – Agnes Obel, Albert Hall, Manchester – Tickets
Wednesday 30th – FEWS, O2 Academy Leeds, Leeds – Sold Out