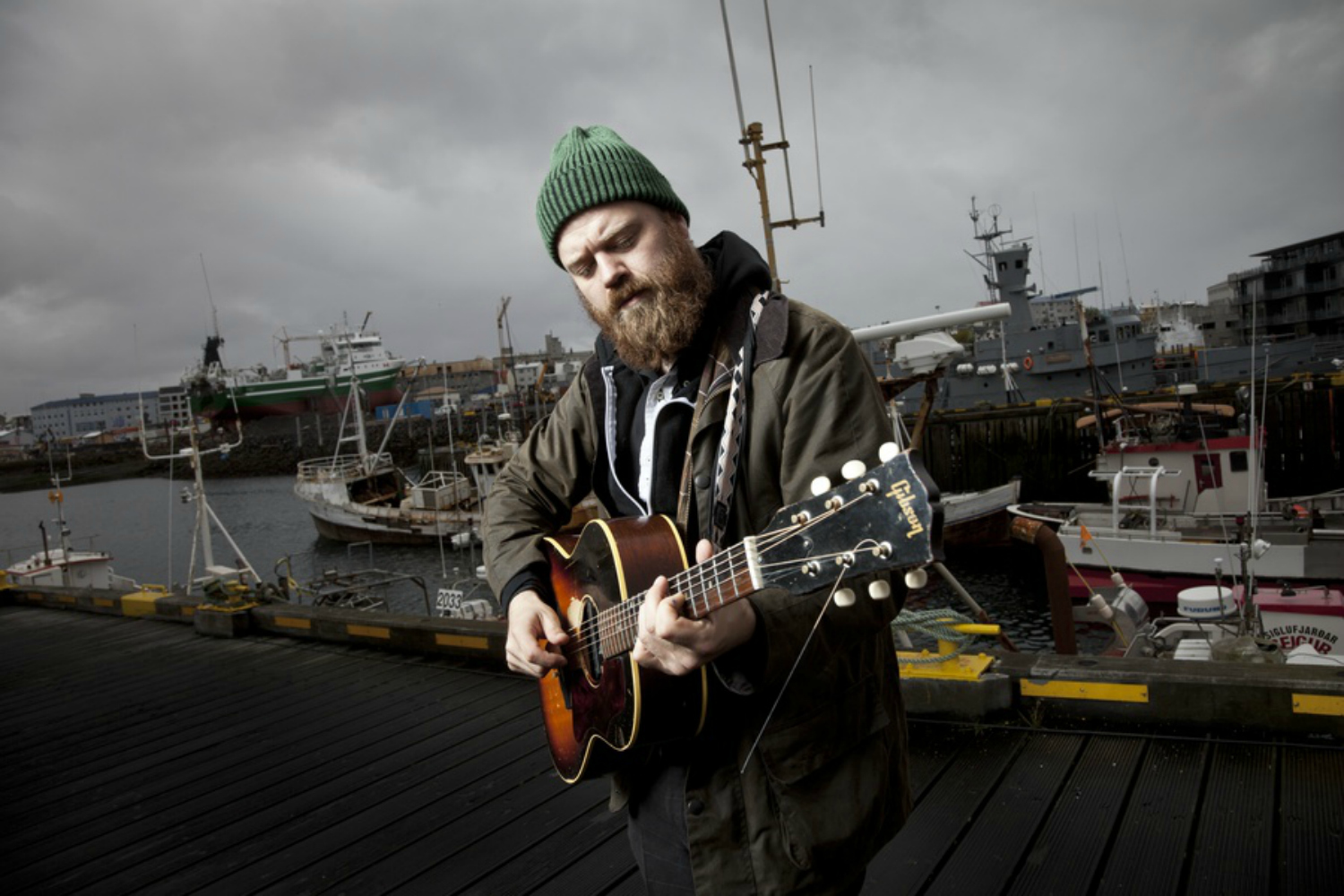 Iceland's Mugison returns in style with his new song 'I'm a Wholf', a track that goes straight to the top on the Trenda: Nordic Charts in Iceland!
The weekend is soon upon us on and in order for you to be able to enjoy it extra much, we've gathered all the top Nordic hits for you on the Trenda: Nordic Charts and the Trenda: Nordic Charts playlist! Many new tracks find their way onto the charts, and one of the busiest places this week is Iceland. The Icelandic pop fans usually tend to slow-cook their favourite songs, but the recent weeks have seen exceptional variability on the charts.
The ruling of the Icelandic charts by Major Lazer, Justin Bieber and MØ with 'Cold Water' comes to an end, as Iceland's very own Mugison places his new single 'I'm a Wholf' at the top spot immediately during the song's first week. It's been a while since we heard from Mugison, his latest album Haglél was released in 2011, but the heavy Tom Waits-y swagger of 'I'm a Wholf' comes with an announcement of a new album, so… yay!
Other news in the Trenda: Nordic Charts for Iceland are that urban newcomers XXX Rottweiler Hundar with 'Negla' in position 8 and Aron Can with 'Lítur vel út' in position 10. Local musician Elíza Newman, who landed her single 'Af sem áður var' in spot no. 9 last week climbs three steps and settles as no. 6.
Tune in to a megamix of all the songs in the Trenda: Nordic Charts playlist below!