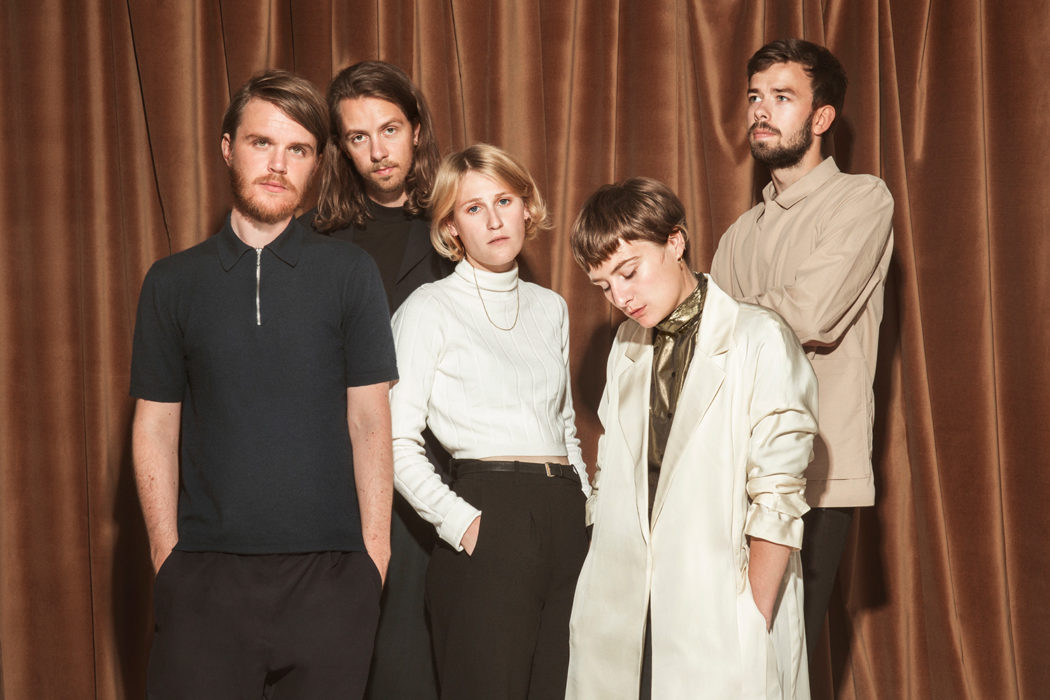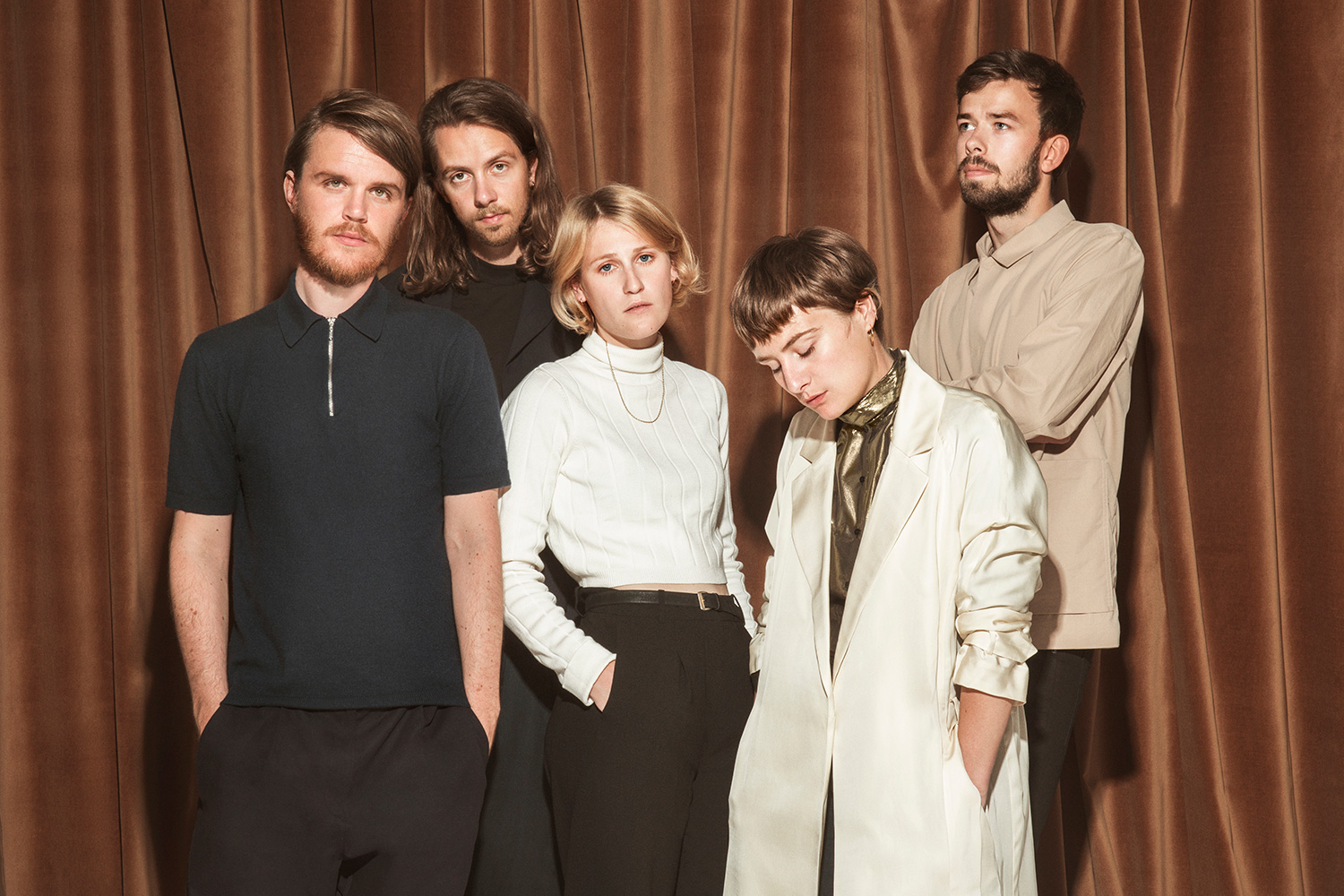 Danish quintet Lowly are bringing their shimmering sounds to Iceland Airwaves Festival on Saturday November 5th!
Their stunning track 'Deer Eyes' was released in August, followed by an equally stunning music video a month later. It is now a part of our Iceland Airwaves – Nordic Top Tips playlist! We spoke to the Aarhus five-piece ahead of their Iceland Airwaves performance about the track and how Lowly went from being a school project to one of Denmark's most promising pop bands.
Congratulations on your fantastic latest single 'Deer Eyes'! We're completely obsessed with it – can you tell us a bit about the story behind making the track? 
Thank you! It is actually written as sort of an ode to Britney Spears, when she was at her lowest point in life. Soffie wrote the song after stumbling across a picture of the Britney when she shaved her hair off in front of all those paparazzi's a few years back. 
Soffie: She was so alone at that point, no one stopped to help her, but instead chose to exploit her situation to their benefit. To me she was a symbol of fragility and a mistreating of a woman, that we (or maybe I should say some people) just want to play a certain part, the perfect mother, the perfect celebrity, the sex symbol, the drug addict, and also, in this case, the perfect psychotic person, just to be entertained.
There is a certain darkness in exactly how lonely that must have felt that was interesting to me. And really sad.
It made for a good song and I hope that it comes off as respectful and not as another exploitation.
The song isn't just locked to her story, but is also the story of being in the shell that is your body, and not being able to identify with it, hence our music video that depicts that theme.
Your band started out as a school project, but was quick to expand and you have since been signed to Bella Union, released the beautiful EP 'Sink Way Into Me' and played a bunch of gigs around Europe. What has been some of the highlights so far?
SPOT this year was incredible because we had a light artist with us called Jakob Kvist, who made the concert an extraordinary experience to us and the audience. Roskilde was special because it's a milestone in your career as a Danish musician to play there. We brought two sign language interpreters to sign all of our lyrics, which was a lot of fun. And the audience there is just very open-minded, which is cool.
Maybe one of the greatest moments was also when we got a private tweet from Simon Raymonde saying we were welcome to join the Bella Union family if we wished to.
With such a promising start to your career as a band, what does the future hold for Lowly? 
Our record will come out in the spring. We are so happy to finally be able to share it with you. And then we have some interesting shows coming up that are still a secret, but are going to be mind-blowing!
You're all set to head to Iceland to perform at Airwaves in the coming weeks – what are you most excited about seeing/doing when you're in Iceland? 
It would be fantastic if we could get to see the northern lights, or a whale, but otherwise just hanging out in Reykjavík meeting people is something we look forward to. 

And who are you excited to see from the line up?!
Bjørk, PJ Harvey, Julia Holter, Kronos Quartet, Múm and just whoever's concert we are lucky to end up at.