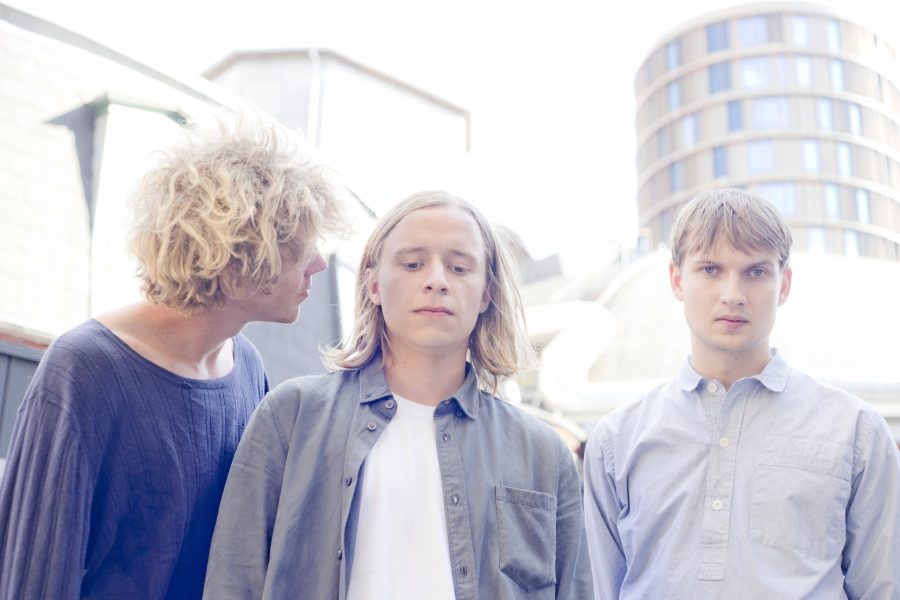 Danish pop-rock trio Slaughter Beach have been on our radar since the release of their wonderful debut EP Love/Venice in autumn 2015. Coming from Odense, Nikolaj Westi, Mads Emil Aagaard and Hasse Mydtskov are on their way to become an international sensation as they have successfully played at Canadian Music Week in Toronto, Denmark's famous Roskilde festival and went on a European tour which included London.
On October 7th the boys released their second EP, Heroic Dose, through Norwegian label Brilliance. Just like its predecessor, the record is full of dreamy themes and catchy synth melodies, somewhat similar to the style of the band's compatriots Virgin Suicide. 'The Mo', which came out as a single just recently, particularly caught our attention – it's a beautiful and nostalgic song, sad and uplifting at the same time. "The moment's passed but somewhere else it could stay the same…"
Slaughter Beach revealed that 'The Mo' was actually the first song written for Heroic Dose, and then it set the direction for the rest of the record. Quite honestly, it seems like this single hit the spot perfectly.
The Heroic Dose EP also features the tracks 'Glaze' and 'Shere Khan', and is available now through Brilliance – grab your copy here, and check out 'The Mo' below.