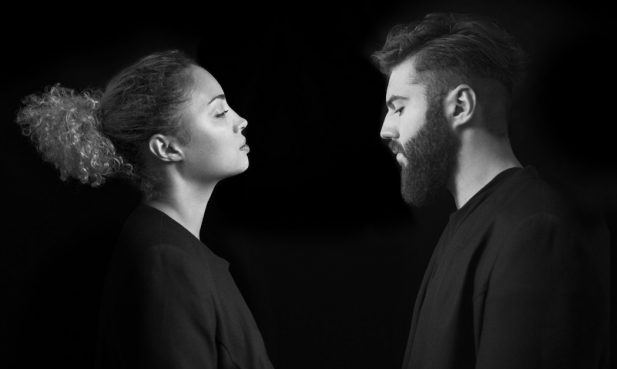 Why cry your way through a heartbreak when you can put on 'Do About It' and dance it away? Lucas Nord and Naomi Pilgrim's new collaborative track is a serious banger and promising dance floor hit that will dry your tears and make you boogie!
The Swedish artist colleagues have had great individual successes, but together they truly are dynamite. First appearing on Nord's latest album Company as a solo track, the brand new version of 'Do About It' features Pilgrim's crystal clear voice, which takes it to a whole new level.
Naomi Pilgrim did an outstanding performance at the Ja Ja Ja London Club Night in 2014 and has previously told Ja Ja Ja that "the best thing about music is the endless possibilities to reach the heart and soul", which 'Do About It' really does. Packed with electric drums, ambient synths, a boomy bass and layered vocals, it is one of those electro-pop tracks that unveil new elements every time you listen to it.
Speaking of the collaboration, Lucas Nord said: "When I came up with the idea of having a feature on this record Naomi instantly came to mind. She has that soulful touch I'm always looking for. We have known each other for a while and have discussed doing some kinda collab in the past so when this came up I think we both felt it was the right time to do it. I'm very, very excited for it to finally come out."
Lucas Nord's third full-length album Company was released via Cosmic Sounds in April this year. Check out his latest single featuring Naomi Pilgrim below: