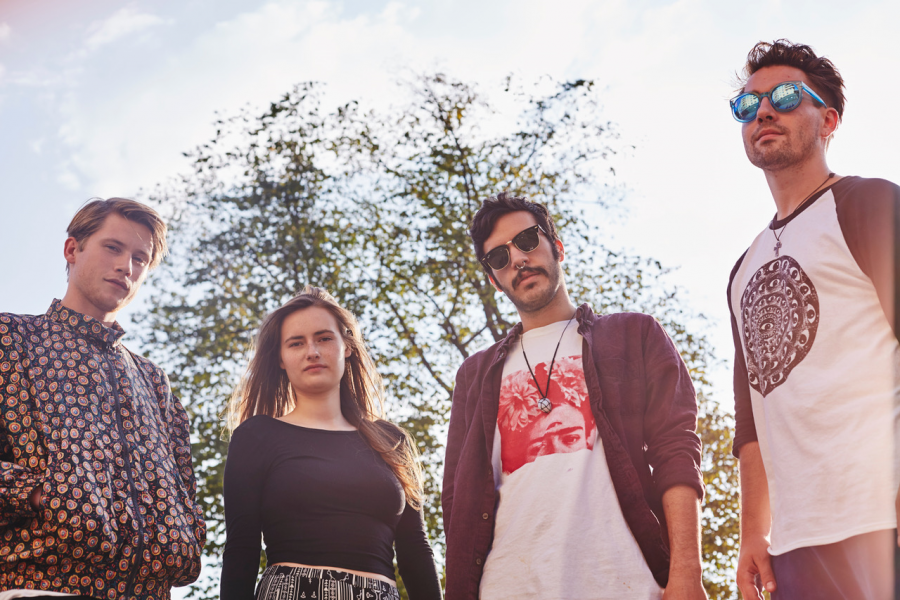 Photo:Øystein Grutle Haara
Lovers of all things cosmic, zen and psychedlic will just adore the blissed out Eastern influences flowing through the veins of  'A Light', the new single from Norwegian four-piece, Living. Originally the project of Brazilian, Lucas de Almeida, this eclectic and experimental outfit has evolved into a seamless unit producing a constant stream of colourful musical creations.
Clocking in at just under 7minutes, 'A Light' is a little on the long side for a single, but then again, this isn't just any ordinary 'song'. Think of it more as a journey. Like a river, it rises with a gentle vigour, in the surrounds of an increasingly hazy shimmer offset by the steady hand of an omnipresent, looping backbeat. As the song progresses the lines become more blurred, somewhat masking the ever-increasing presence of diverse instrumentation. The whole thing festoons into a climactic jam heralding the transition to pure instrumental: a mesmeric confluence of transcendental mindfulness and mysticism, resulting in the most serenity inducing, serotonin enhancing musical opiate.
The single is taken from Living's much anticipated eponymous EP, which will be released on November 18th via Brilliance. A masterclass in musical mindfulness and radiant musicianship, it is a sublime mood enhancer, a zen palate cleanser erasing the vagaries of the banal, even if only for seven minutes. Stream 'A Light' below and let yourself flow…