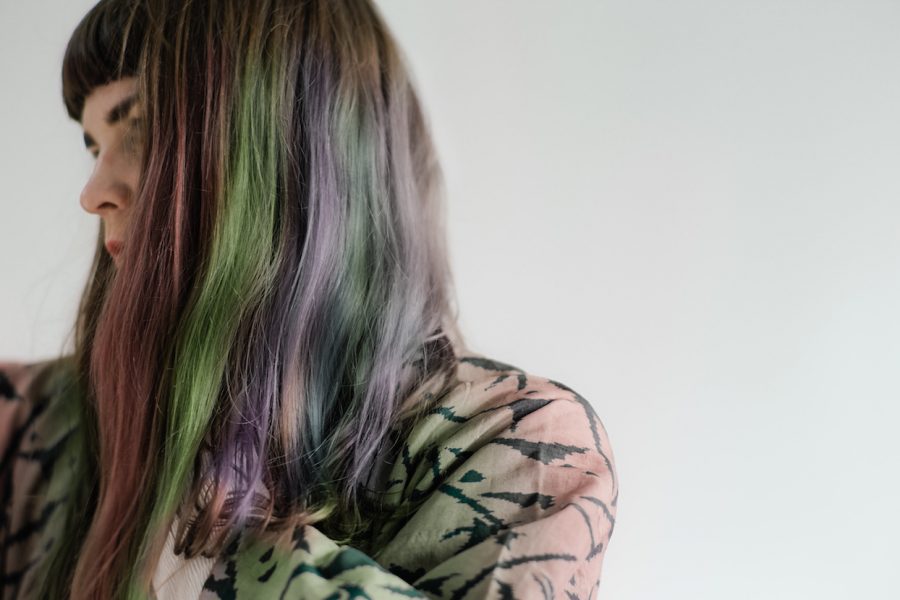 It's been nearly two years since the supremely talented Swedish artist Jennie Abrahamson enchanted us at our London Club Night, but we remember it as if it was only yesterday. Today she returns with news of a brand new album and a gorgeous new single, 'Bloodlines'!
Her last album, 2014's Gemini Gemini, won Jennie Abrahamson a series of much-deserved accolades, and she's got plenty of high-profile buddies on board as well, having previously played in the bands of both Peter, Bjorn and John and Peter Gabriel! Don't worry though, you don't need to be a dude named Peter to get on board with Abrahamson's nuanced and affecting take on pop, and if you're new to her music 'Bloodlines' is the perfect place to start. Unfolding gently over five minutes, 'Bloodlines' reflects on human connection, and with a fluttering heartbeat rhythm at the core, it gradually builds to a powerful climax. Abrahmson's voice is as sweet and clear as ever, and as the synth sounds layer and intensify, you might just find yourself dazed by them in the best way.
'Bloodlines' will appear on her forthcoming album due for release in January next year – in the meantime, check it out below.