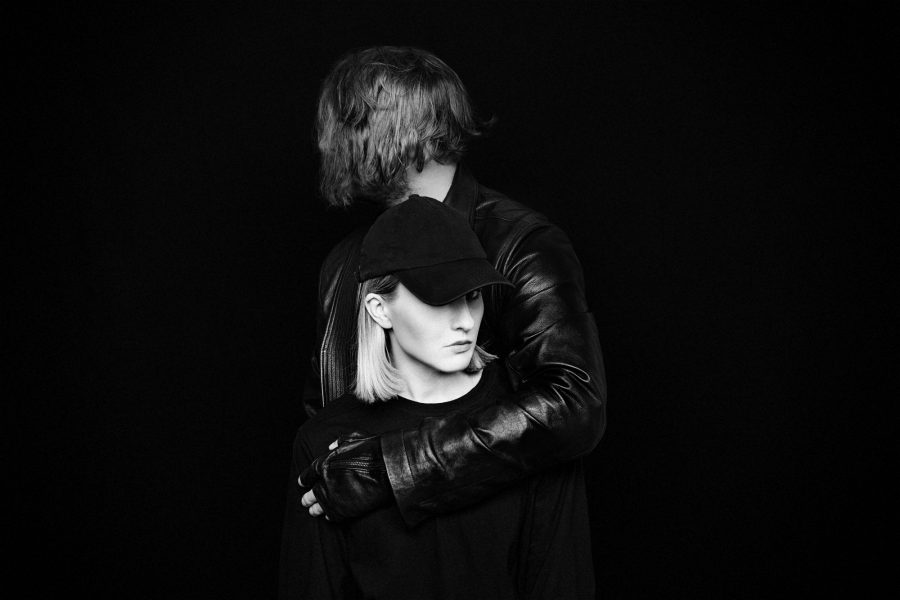 Photo: Diana Luganski
Femme en Fourrure are an electro duo based in Helsinki, consisting of Sandra Tervonen and Juuso Malin. They like to explore and push the limits of what pop-influenced dance music can sound like, and their new track, 'Creepers', is no exception to their creatively evolving sound.
'Creepers' is the kind of dreaming EDM-pop track which goes perfectly as your late-night party jam – if you put the song on the stereo, it will turn your living room into a pulsating club in seconds. The strong electro beats mix club vibes with a groovy, tropical house feeling, and the track is filled with high-pitched synths, epic drops, vocal effects and energetic chanting as well. Sandra Tervonen's hypnotizing vocal sings: "Going fast, I'm going high" – thereby expressing what you want to do when listening to this song: put your hands in the air and show your coolest flowing dance moves to the irresistible beat.
Femme en Fourrure released their debut album, 36-26-36, in 2013 and have produced for the well-known Finnish rapper, Paperi T. Since then, they have received attention from a lot of music blogs and played at festivals such as Flow Festival. Their latest single, 'Creepers', is released by FEF Corp.