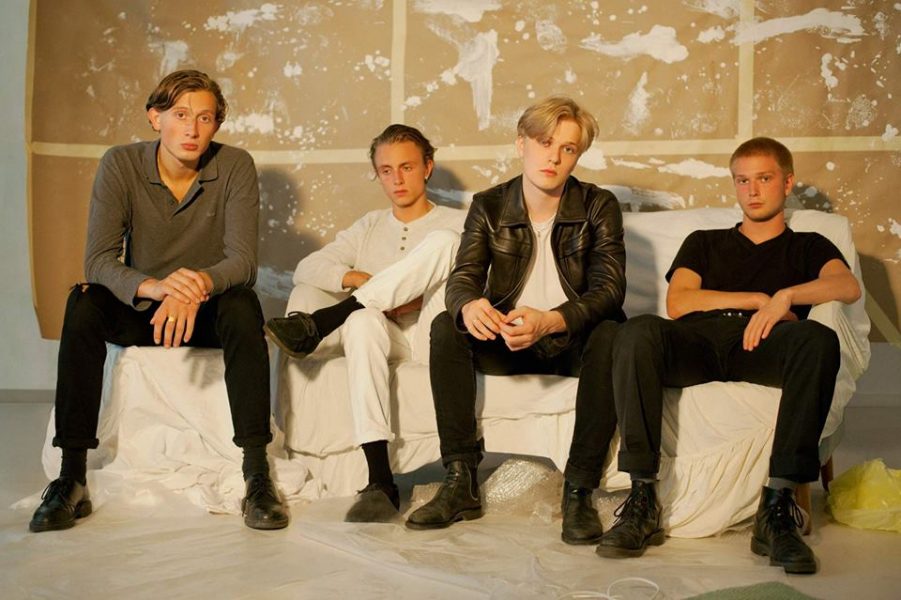 It's been a progressive time for Danish four-piece Communions since they first released their debut EP, Cobblestones back in 2014. Made up of brothers Marin and Mads Rehof along with friends Jacob van Deurs Formann and Frederik Lind Koppen, the band has used their time wisely, playing around with styles and sounds as their music evolved and maturedm and a smattering of  intermittent 7″ and EP releases have bridged the sonic gap until now. Having found their creative sweet spot, the guys wrote and produced their first full length, entitled Blue. Set for release early 2017, the band has just released a precursory teaser in the form of lead single, 'Got To Be Free'.
The track, with its brash breeziness and youthful coltishness, marks a departure from their more languid style of the past. Perky melodies and swaggering guitar riffs offset lyrics which punch through the rules and regulations of everyday life. 'Got To Be Free' has all the youthful verve and pop nous of SLØTFACE trimmed with the indie edge of Ought, finished with a dash of Oasis. An anthem for the millenials that looks over its shoulder to its fellow rebels of the past, it is a song that throws on a pair of faded skinnies, a white tee, torn converse and strides out into the bright optimism of a new day to grab whatever life offers up!
'Got To Be Free' is the first single to be taken from Communions' debut album, Blue, which is due for release on February 3rd via Fat Possum Records.