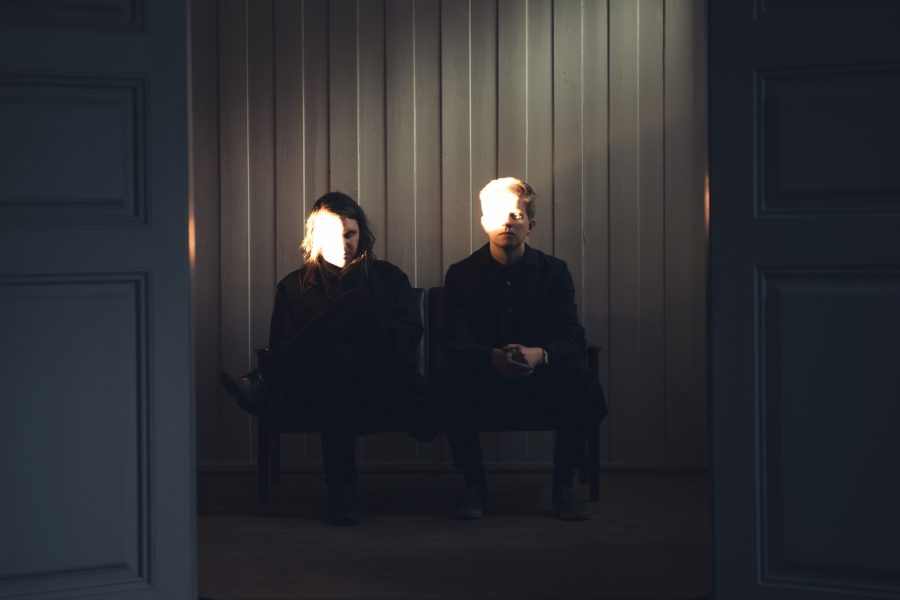 Norwegian electro-duo Apothek's long awaited, brilliant debut album was just released last month, and with it comes the song 'Roaring', which is exactly what it makes you do: a roar of happiness.
The everlasting mesmerizing contrast between Nils Marten Larsen's electronica combined with Morten Myklebust's soft and delicate vocals makes the song a soft listen which your subconscious instantly snaps up, playing it over and over again in your head. All in a good way, of course. Melancholy and softness turns into a fine whirlwind of tunes and vocals, making the song a definitive addition to you autumnal playlist. You can check out 'Roaring' along with several more on their self-titled debut album, which is out now via Propeller Recordings.
In London? Want to win tickets to see Apothek live in London 25th of October? We got you covered. Sign up as a Ja Ja Ja member and send an email to hello@jajajamusic.com, telling us why you should win a pair of Apothek tickets!
This competition will close at 12 noon on Monday 24th October, and the winners will be notified by email. The prize is for two winners to win one pair of tickets each to see Apothek play at The Pickle Factory in London on Tuesday 25th October 2016, and entrants must be aged 18+. Travel and accommodation are not included in the prize.
Can't make it to London, but can make to Berlin or Hamburg? They're also playing our German Club Nights at the end of November, alongside Lowly and Lake Jons – find out more right here!