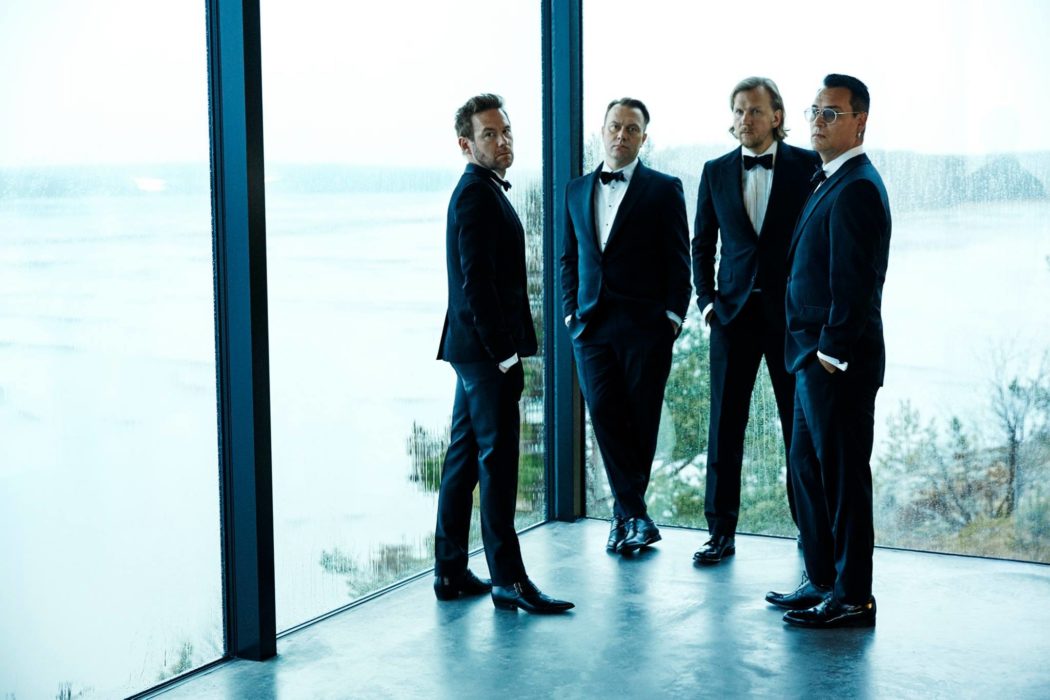 As the inevitable end of Kent is getting dangerously close, the legendary rock band unveil a brand new music video for 'Vi Är För Alltid'!
After 26 years, 11 studio albums, 3 million record sales and 43 music award prizes, including 21 Swedish Grammy Awards, Kent announced they were calling it a day back in March. To mark the end of an incredible career, they released their twelfth and final album Då Som Nu För Alltid in May and are currently on their farewell tour across Sweden, Finland, Denmark and Norway.
But fear not, our friends and fellow Kent fans, it's not over just yet! To our great delight, the band have unveiled an evocative new music video for their spine-chilling track 'Vi är för alltid' (We are forever), which is taken from their final album. The video sees a group of children cheering with pom-poms on a football court while singing 'they will sing songs about us, they will make films about us and they will write books about us', before things take a complete turn. The pom-poms are set on fire as they realise that no one ever will sing those songs, make those films or write those books. Still, they are forever. Just like the legacy of Kent.
The final show of the farewell tour will take place at Tele2 Arena in Stockholm on December 17th. While we (sadly) wait for one of Sweden's most important bands to become a thing of the past, we will be enjoying Kent's latest offering below…