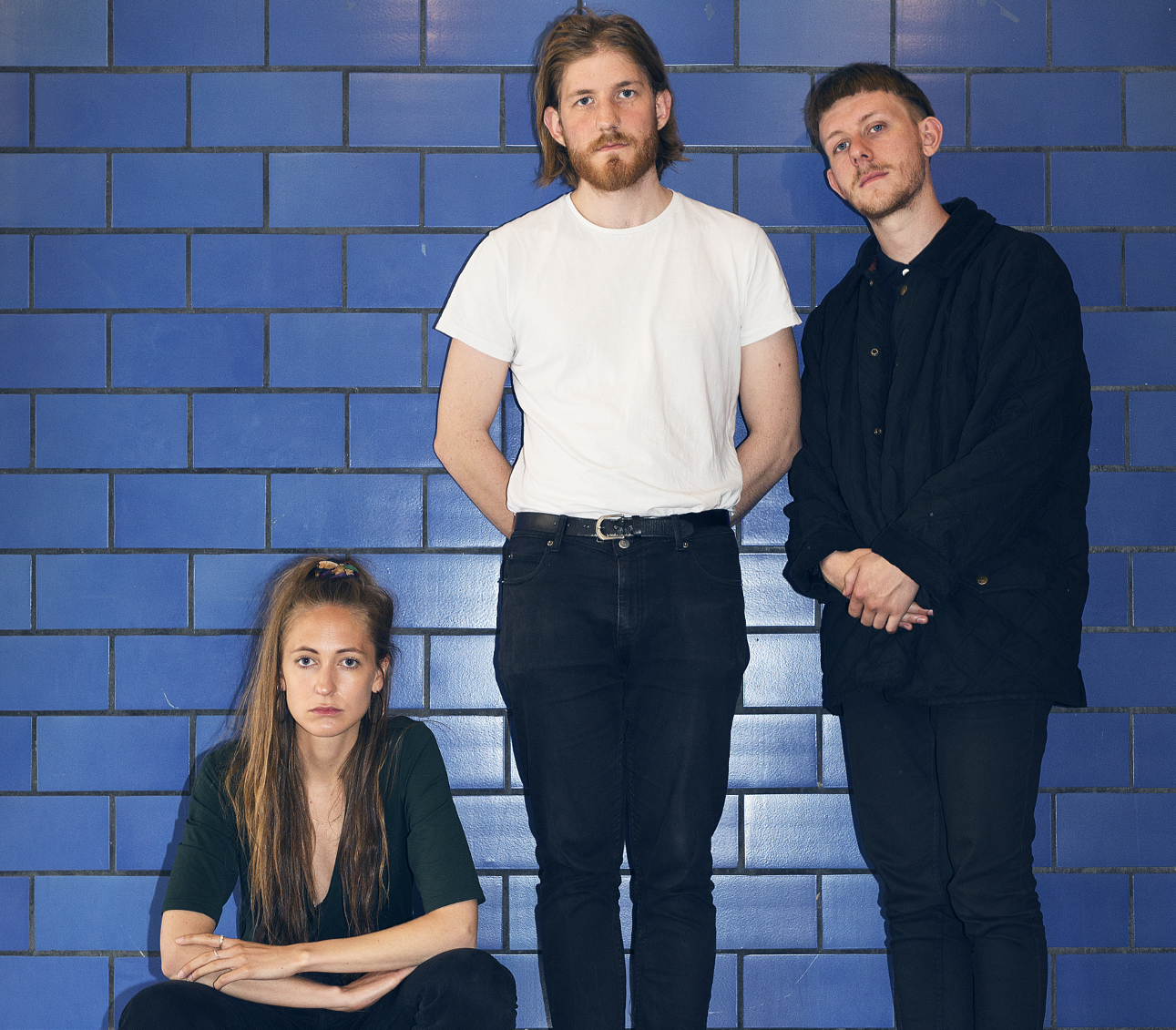 Danish trio CHINAH are making a mark for themselves, offering up blue-tinted pop music fresh from Copenhagen – and now they're set to head to Iceland!
The band are now preparing to head to Iceland Airwaves Festival on Saturday November 5th, so we've included their latest offering 'Can't Remember How It Feels' in our Iceland Airwaves – Nordic Top Tips playlist! The song follows a series of extremely well received releases from the Copenhagen band, and so we caught up with Fine, Simon and Simon ahead of their Iceland Airwaves performance to find out about the story behind their music, and which Reykjavík hotspots they are keen to check out!
Each of your releases so far have been very well received, especially your latest track 'Can't Remember How It Feels'! So what's it like sharing a new piece of work with the world? What do you think and feel right before releasing something new?
It's always very exciting and a bit frightening to release new music. Before presenting your music to the world around you, you feel complete ownership of your work, but after releasing the music, people get their own ideas and emotions from it. Sometimes you get labeled in a way that you never have thought of before, and this can be very interesting, but sometimes you can feel a bit misunderstood.
To us it has been very important that 'Can't Remember How It Feels' was a track pointing forward to the music we want to make in the future.
Therefore we have been really thankful for the kindness we have received on our newest track.
Speaking of your latest single, can you tell us a bit about the story behind 'Can't Remember How It Feels'?
After we finished our first EP, we felt like trying out some new approaches to making music and being a bit less result-oriented in our creative work. 'Can't Remember How It Feels' was created in the middle of this experimental process.
We've had a go at more acoustic sounding drums and we've done a chorus that's more large and energetic than those of the EP-tracks. Yet the song has a lot in common with our previous songs in terms of contrast. While the melody is drowsy and patient, the playful guitar and floaty synths have a strong forward drive, all held together by steady drums.
And what are the upcoming plans for CHINAH? Bring the details!
At the moment we try to focus as much as possible on making new music. The only concert we have left for 2016 is Iceland Airwaves, and after that we will put all our energy into finishing our next EP. In the next year we will put even more focus on playing outside of Denmark and hopefully we will have some shows in the US too 😉
What are you most excited about seeing/doing when you're in Iceland? Any places you want to visit, or recommendations for us to check out?
We are looking very much forward to curing our hangovers in the hot outdoor swimming pools in Reykjavik.
And who are you most excited to see from the line up?!
Tough question, so many good bands in the line up. We were really glad to see Warpaint as a part of the lineup. Among the Icelandic bands we are looking forward to seeing are Kiasmos, and we really have a thing for the amazing and very energetic one-man-show from Hermigervill. And if we have time to catch any Danish acts, we would love to see the very talented people from Lowly…