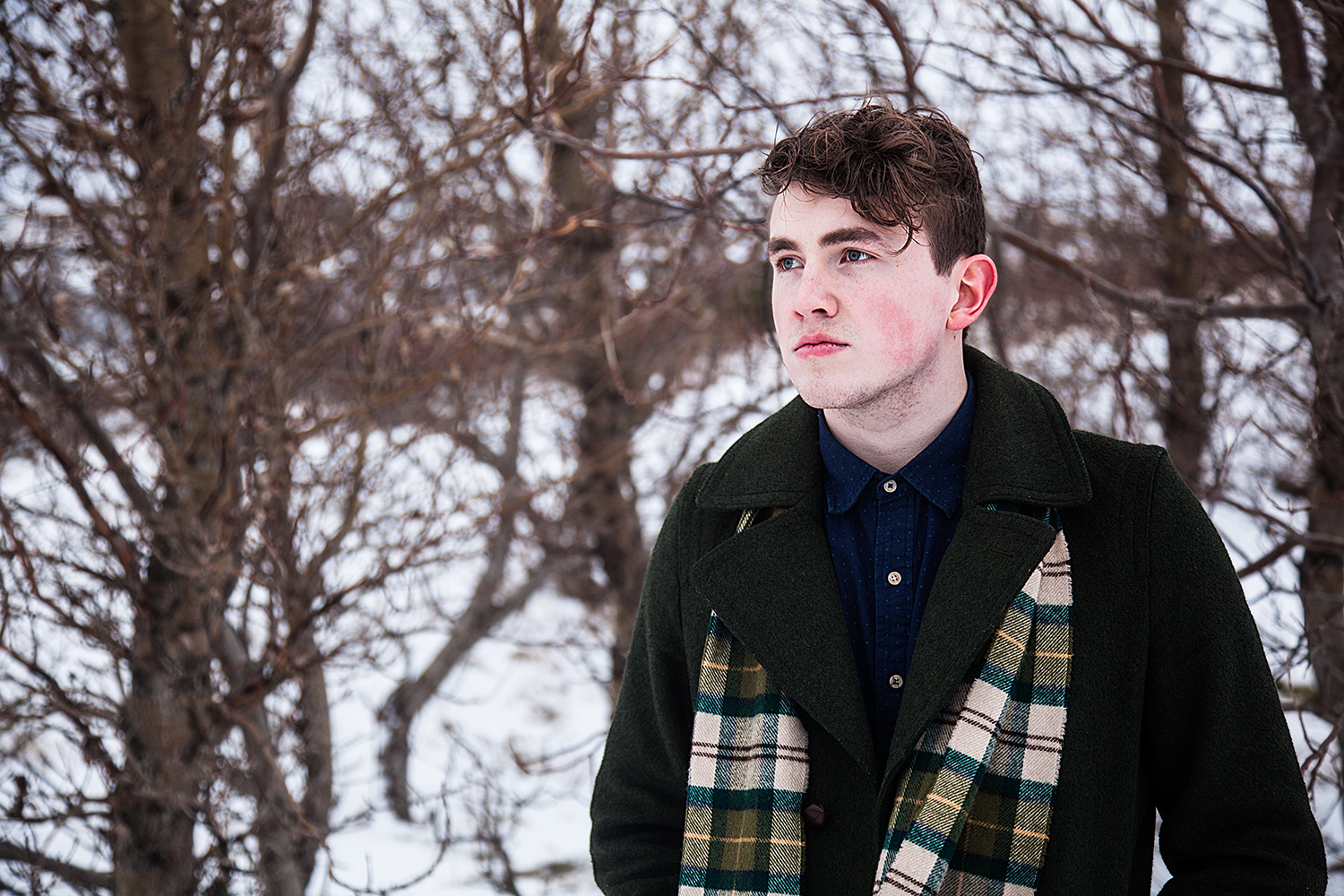 Axel Flóvent is all set to bring his sumptuous acoustic repertoire to Iceland Airwaves Festival next week, so we caught up with him to say hello ahead of his shows!
Icelandic newcomer Axel Flóvent has spent the past 12 months captivating audiences with songs from his debut EP Forest Fires. Honing the songs through a live tour which took him to multiple venues across Europe, Axel is now preparing to perform in his native Iceland when – on Wednesday November 2nd – he'll bring his strikingly beautiful melodies to the stages of Iceland Airwaves Festival 2016!
In anticipation of his performance at Iceland's most loved music festival, we caught up with the talented 20-year-old to hear his top tips for making the most of the festival, what his upcoming music has in store and the story behind his latest release 'Your Ghost'.
Can you tell us a bit about what inspired the songwriting and production of your latest release 'Your Ghost'?
I wrote 'Your Ghost' a few years ago, the production of it was easy-going, more acoustic, singer-songwriter based than when I wrote it.
In the lyrics, my main point of view is my fascination towards overthinking scenarios and moments, and really just creating problems and obstacles in relationships with other people because of overthinking a bit. So that was my main inspiration, being a bit stressed about every single thing that I had to say being either right or wrong. I thought it was like a judgmental ghost lying over you, who likes confusing your emotional mind and taking you to a confusing world.
And having enchanted us with your debut EP Forest Fires, and now your latest single, what are you currently working on? What should we keep an eye out for in the future?
We are nearly finished recording my next EP, which is hopefully coming out early next year – we only need to record a little more before my producers can go full on with the mix. We're working on the EP with the producers who did 'Your Ghost' with me. So we're going a similar direction on the rest of the EP.
Iceland Airwaves is fast approaching – are you excited for the festival?! And what should we expect of your performance there – do you have any surprises in store for us?
Yeah, always excited for this wonderful festival. For our first show on Wednesday (in Norðurljósum, Harpa) we're going to have a slightly bigger show than usual, with few more friends for the first time, so it's exciting. And for the other shows, I have few new tracks I'm going to be playing with my band and stripped down!
What's the one thing that you think people visiting Iceland (or Iceland Airwaves) for the first time should do?
Try to see a bunch of Icelandic acts! There is a bunch of sweet music that you can only hear in Iceland for now, and experience the good and the bad about the Icelandic music scene.
And finally, who are you most excited to see at the festival?
I'm very excited to see my friends in Birth Ctrl play for the first time. They been working a lot on their stuff and I adore it, and now they are finally starting to perform.
But for the whole festival I find it best to just explore the venues when I have time, it can be a bit too overwhelming to prepare too much I think, when you're playing too! I always find the best gigs to be the ones I 'accidentally' go to, so I'm going to be doing that.