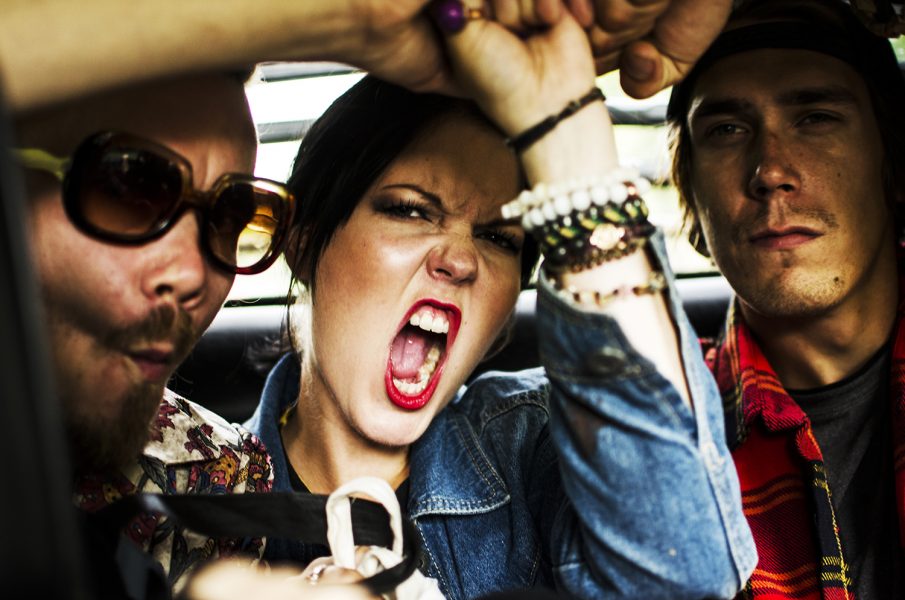 Finland's Have You Ever Seen The Jane Fonda Aerobic VHS? are announced as the first act to play Ja Ja Ja Vienna in January 2017!
We are SO excited to be returning to Vienna to kick off 2017's Ja Ja Ja shows in the best style possible! On Friday 27th January, we'll be heading to the fantastic venue of WUK for the third year in a row, bringing four of the hottest new Nordic artists along for the ride.
In previous years, the likes of Vök, Kill-J, Júníus Meyvant, Noah Kin and Sekuoia have joined us at Ja Ja Ja Vienna, and we're now ecstatic to announce that Finnish punks Have You Ever Seen The Jane Fonda Aerobic VHS? are the first band to be revealed from the 2017 line-up!
HYESTJFVHS? are big favourites at Ja Ja Ja, having brought their thundering live performances to our stages in Hamburg and Berlin so far, as well as being set to perform at Ja Ja Ja London on the 27th October 2016. Their 2015 album Teenage Sweetheart presented a powerful punch of rowdy, punk-infused rock music that has made them one of Finland's most exciting live propositions – so we can't wait to have them join us in Austria!
Tickets for the show are available now so make sure to grab yours soon (the last two editions of Ja Ja Ja Vienna have sold out!) and join the Facebook event to stay on top of the news!