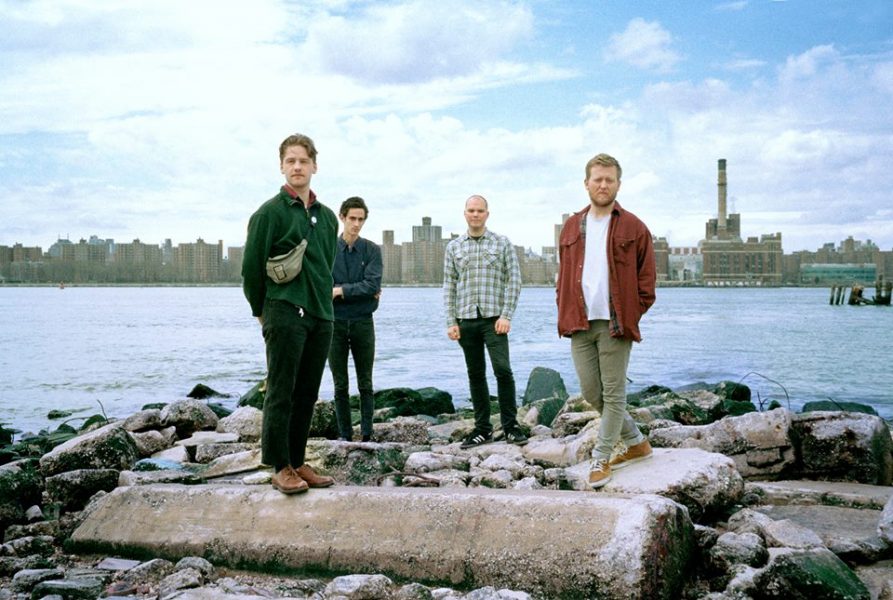 Danish four-piece Yung dropped their debut full-length album earlier this year, A Youthful Dream, and it was obligatory listening for anyone with even the slightest interest in punk rock. The band is currently in the middle of an EU tour that'll see them hit London, Vienna and more (full list of dates here) and have released a video for one of the standout tracks for that record, 'Commercial'.
'Commercial' is a blend of raw fuzz and spiky energy, vaguely reminiscent of Wavves' earlier work (Yung are, after all, on Fat Possum, who released those records). Little guitar riffs pinball around the song and give it a manic intensity, which combines with the pained longing in Mikkel Holm Silkjær's vocal to create a perfect punk song. That pained longing comes from the song's subject matter, advertising, and the way it sells dreams that can never actually exist. Silkjær says: "Lyrically it's about the very strange effect advertising can have on you. Some TV ads can really light up your own appalling everyday life – But it's all fake." For that they've made a video which plays on those advertising tropes – a smiling girl, beaches, cityscapes, motorbikes – all replicate the feeling which pins down every advertisement: you can want it all, but you can't have it. Check it out below.
A Youthful Dream is out now on Tough Love/ Fat Possum.