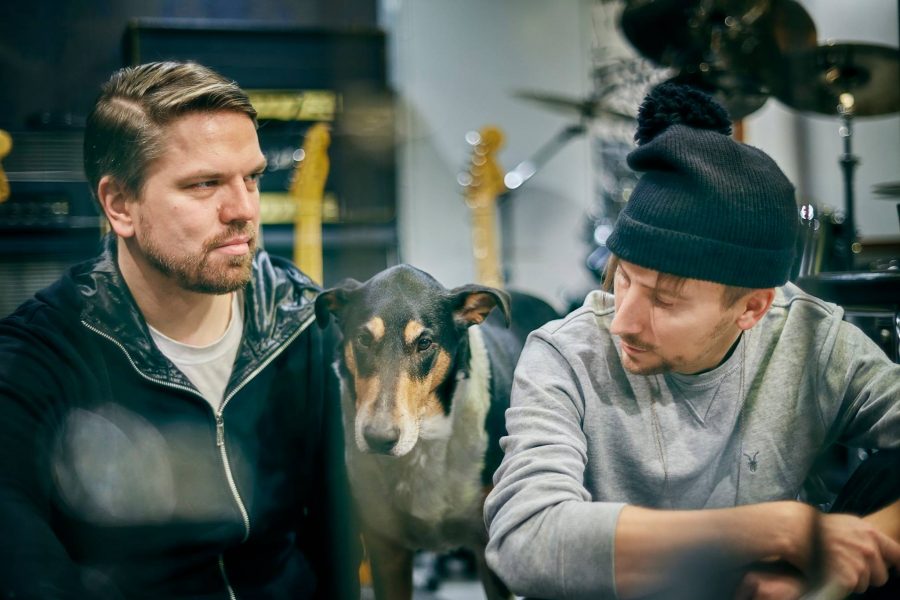 Photo: Kimmo Virtanen
When the promotional tour for their 2010 electronic-pop gem 'Origin' came to an end, a tour which by the way, saw them play with '80s electro-pioneers OMD, Finnish duo Villa Nah, called a time-out for a well deserved break. Post respite, childhood friends Juho Paalosmaa and Tomi Hyyppäal, immersed themselves in separate projects, and as weeks and months became years, the only sound from camp Villa Nah was the sound of silence. 2016 sees all change, with the release of the pair's sophomore album Ultima, from which they have lifted the song, 'Spy', as the lead single.
Our immediate reaction to 'Spy' was that those nonchalant and sticky tar-coated beats were laid down in the aftermath of an 80s synthpop themed date-night with Kraftwerk and Pet Shop Boys. Opening with a vibrato 'Bronski'-beat, the track pulses into a 'The Model'-esque vibe of those German kingpins of cold electronica and semi-spoken vocals. A furtive little number, it has a steady heartbeat which pumps over a constant bass drone and disaffected percussion, retro-nostalgia in the truest sense of the term, it is delivered with a vocal of frosted reverb which has an echo so chill it could re-ignite the Cold War. If that isn't a contradiction in terms, we don't know what is!
The band explain some of the background to 'Spy': "The song's lead melody is based on the theme music by Nicholas Scarim for the 1984 computer game "Spy vs. Spy" – a game that coincidentally was a big part of our childhood. Whilst recording 'Ultima' we sent our rendition to Mr. Scarim, who was kind enough to give us his full blessing and support. We hope you enjoy the track as much as we enjoyed making it."
The video is a nifty tribute to the game, a tale of black vs white, bad spy/good spy, with more of a look and feel of the '80s than Pac-Man itself. After a series of altercations, everything comes to an intriguing end with a flurry of Morse code dots and dashes.
With its underground electronica, hypnotic pulse and intoxicating vocals, 'Spy' is a replication of everything that was synth-tastic about the '80s, and then some! In other words, it's the 'Ultima' in 80's tributes! 'Spy' and Villa Nah's album, Ultima are both out now via Solina Records. The album is available in vinyl and digital formats, check it out here.