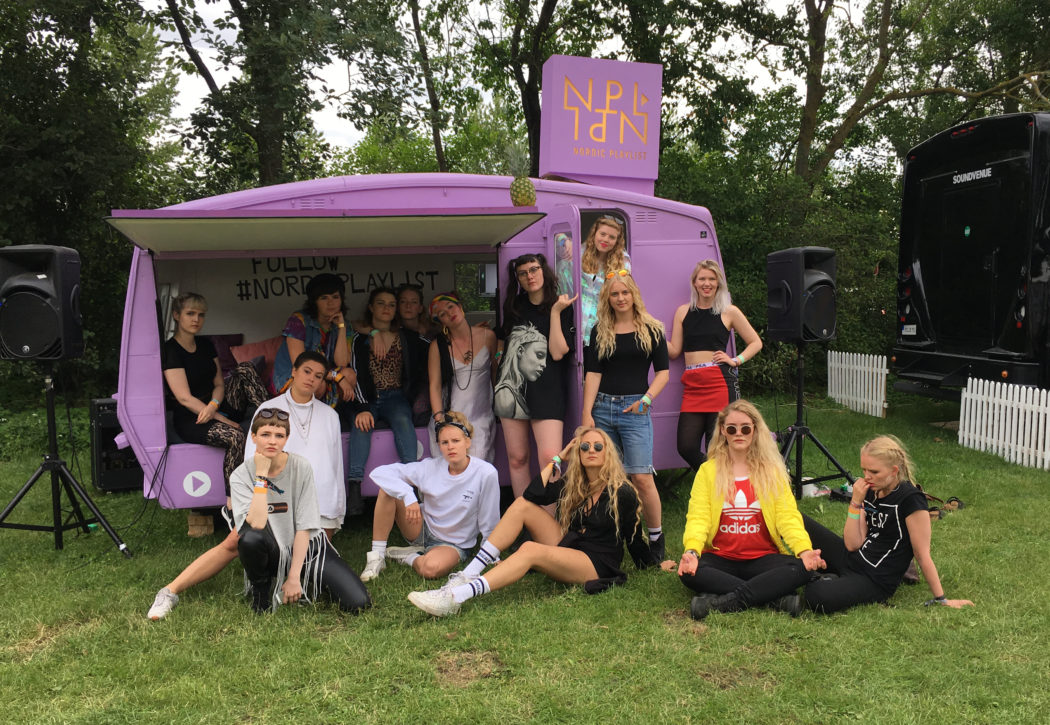 At this year's Roskilde Festival, Icelandic rap collective Reykjavíkurdætur rocked up to perform an intense and brilliant session at the Nordic Playlist Caravan!
Reykjavíkurdætur are an Icelandic rap collective of 'fem-cees' who take an uncompromising approach to lyrics, performance and just about everything in between – but that's precisely what makes them so special. With a fluid arrangement of performers (there's sixteen of them in total) they can appear in a number of guises, so we were really lucky to be joined by the entire crew for a performance of their track 'Ógeðsleg'.
Their debut LP RKV DTR is out now, a much anticipated release following two years of hard work challenging boundaries and expectations, and which they celebrated in a special gig at Reykjavík venue NASA just last week, at a release show which was every bit as electrifying as the session they performed for us at Roskilde Festival!
Check out their brilliant performance below, and keep your eyes here at the Nordic Playlist for an interview which we'll be sharing with you really soon!