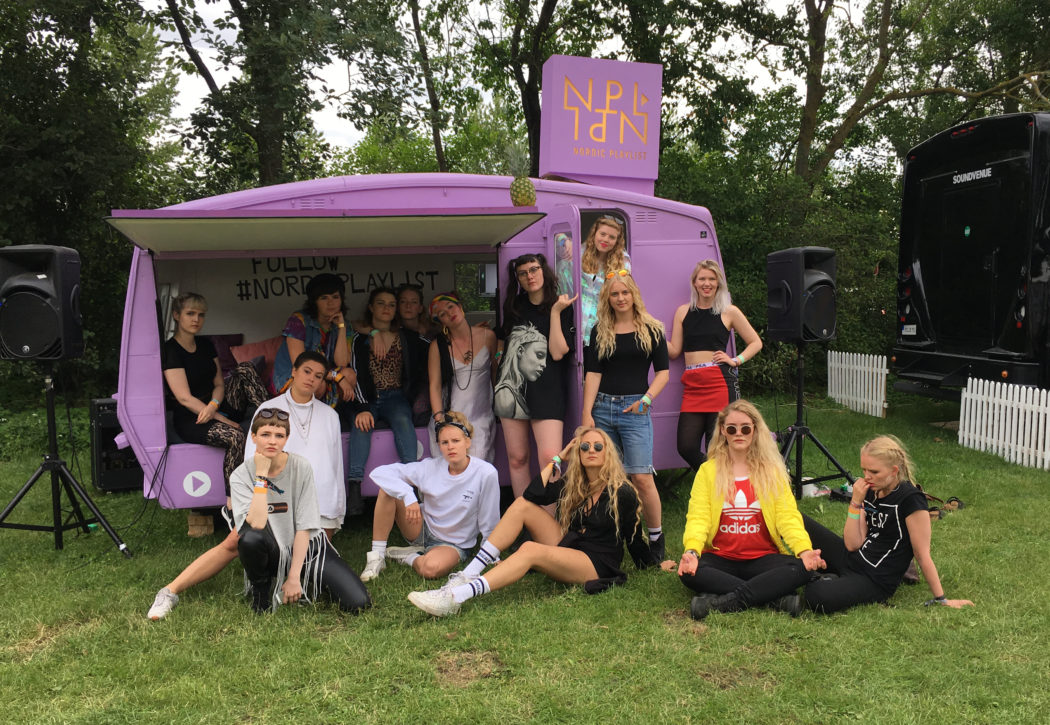 Icelandic rap collective Reykjavíkurdætur's live performances have to be seen to be believed, but they're pretty unbelievable to talk to as well, so we grabbed them for a chat at this year's Roskilde Festival!
Seeing as we'd convinced Reykjavíkurdætur to pop down to our Nordic Playlist Caravan to perform a brilliant session for us, we of course seized upon the opportunity to grab them for a chat as well. Well known for their fearless and uncompromising approach to writing lyrics and performing, we just knew our conversation would be as compelling as we could hope for.
You can check out their fantastic performance of 'Ógeðsleg' here and get to know the band a little better by tuning in to theirNordic Playlist interview below!