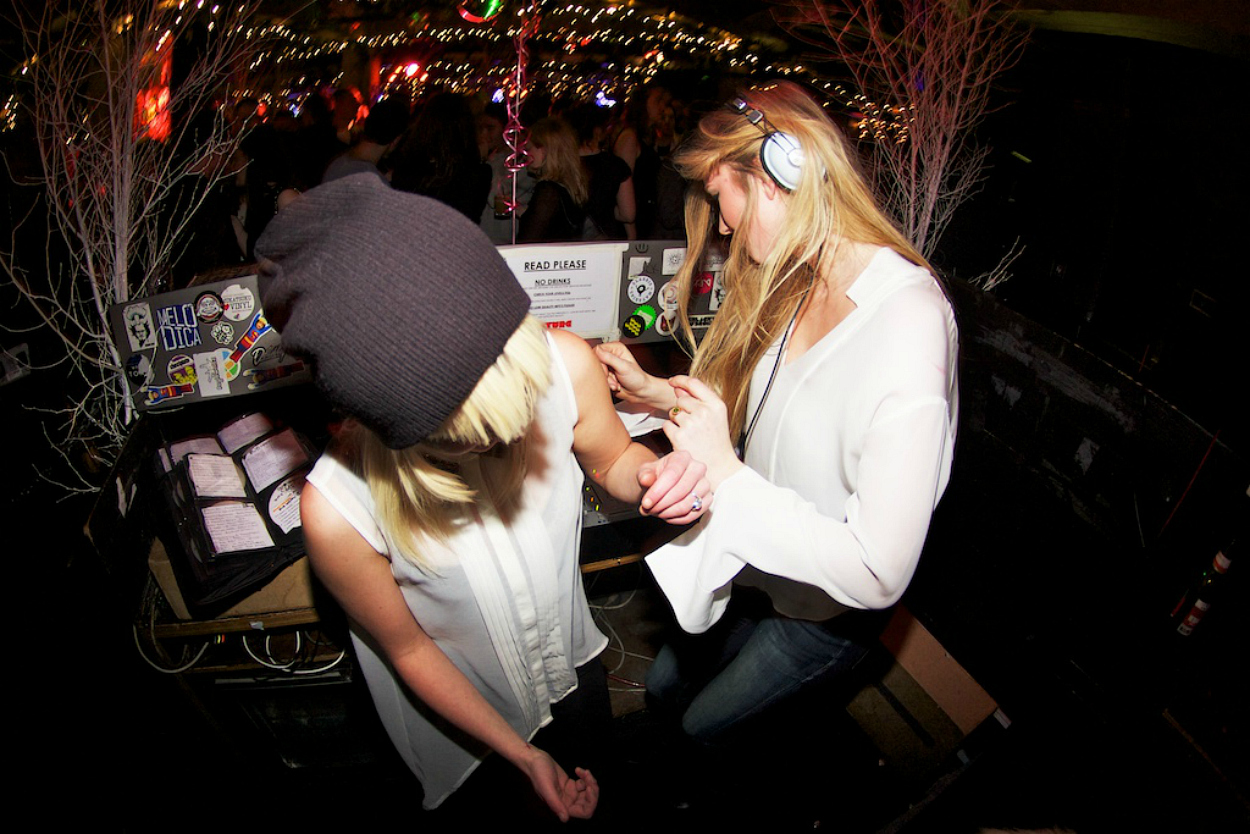 "Hi folks!
Here we go again, ready for a new Ja Ja Ja season. It always comes with mixed emotions, as a sign of the end of summer but excitingly, the return of the all new monthly Nordic nights! We hope to see all your faces, fresh, tanned with a bright smile and a beer in hand, head-banging to all the new, excellent Nordic tunes stored up for the night.
We've gone a bit poppy this time around, selecting tunes that have found their way to our ears one way or another. To mention a few…
Cashmere Cat – is always a winner, musically and in life. Everybody knows who Cashmere Cat is (or, at least they should), but not many know that about 3 years ago, we warmed up for him at a small bar in Haugesund. Who knew that the long-haired dude in a hoodie would turn out to be one of the biggest producers in the world! We're high-fiving from afar, wishing we could go back in time and actually hug him just so we could say we hugged Cashmere Cat… and that he was equally as soft, but hey, we'll settle with remembering the good banter.
Moving on to another long haired dude in a hoodie, GKR (Gaukur Gretuson) is an Icelandic hip-hop rapper who has brought something new into our lives: Icelandic rap! We're loving it, and him. Especially the tune 'Hello – (ultracoolvideoindescription)' which is added to our playlist for your listening pleasure.
Skott is our 'obviously have to mention' today, because she is simply all over, everywhere! And for good reason! Cool, great style, awesome voice, experimental and wonderful live (as rumour has it).
Last but not least; Leo Kalyan has made one hell of a mash up, with Major Lazer & Dj Snake ft. MØ – Lean On. We confess he's not Nordic, but we thought he's earned the right to be added to the Nordic list. This tune comes with a 'repeat button' warning.
Hope you enjoy the playlist and bring on Thursday!
Love PFS x"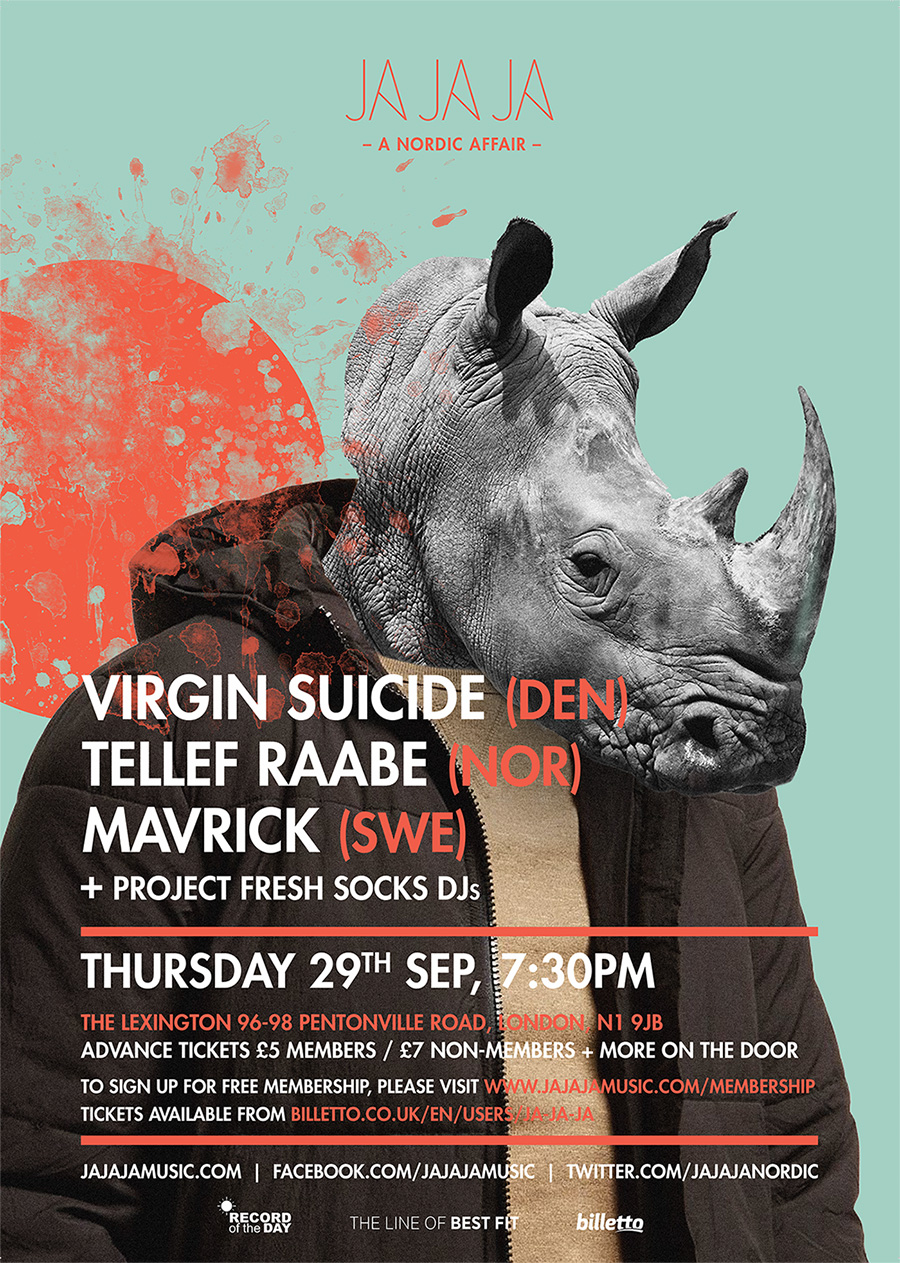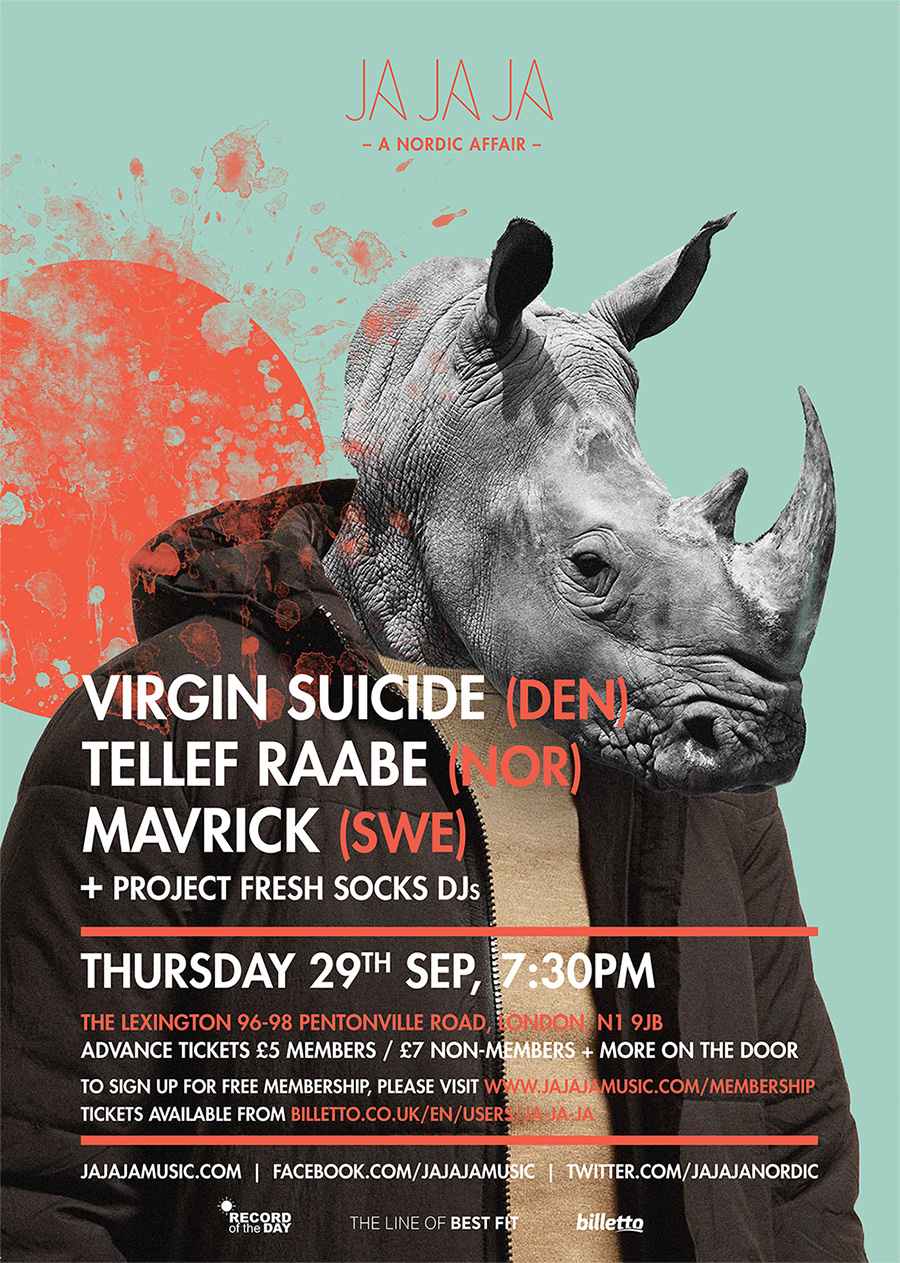 Sign up as a Ja Ja Ja member to access exclusively discounted tickets, as well as to find out about special competitions, news and offers!
Signing up is easy (and free!) – just fill out the form below!