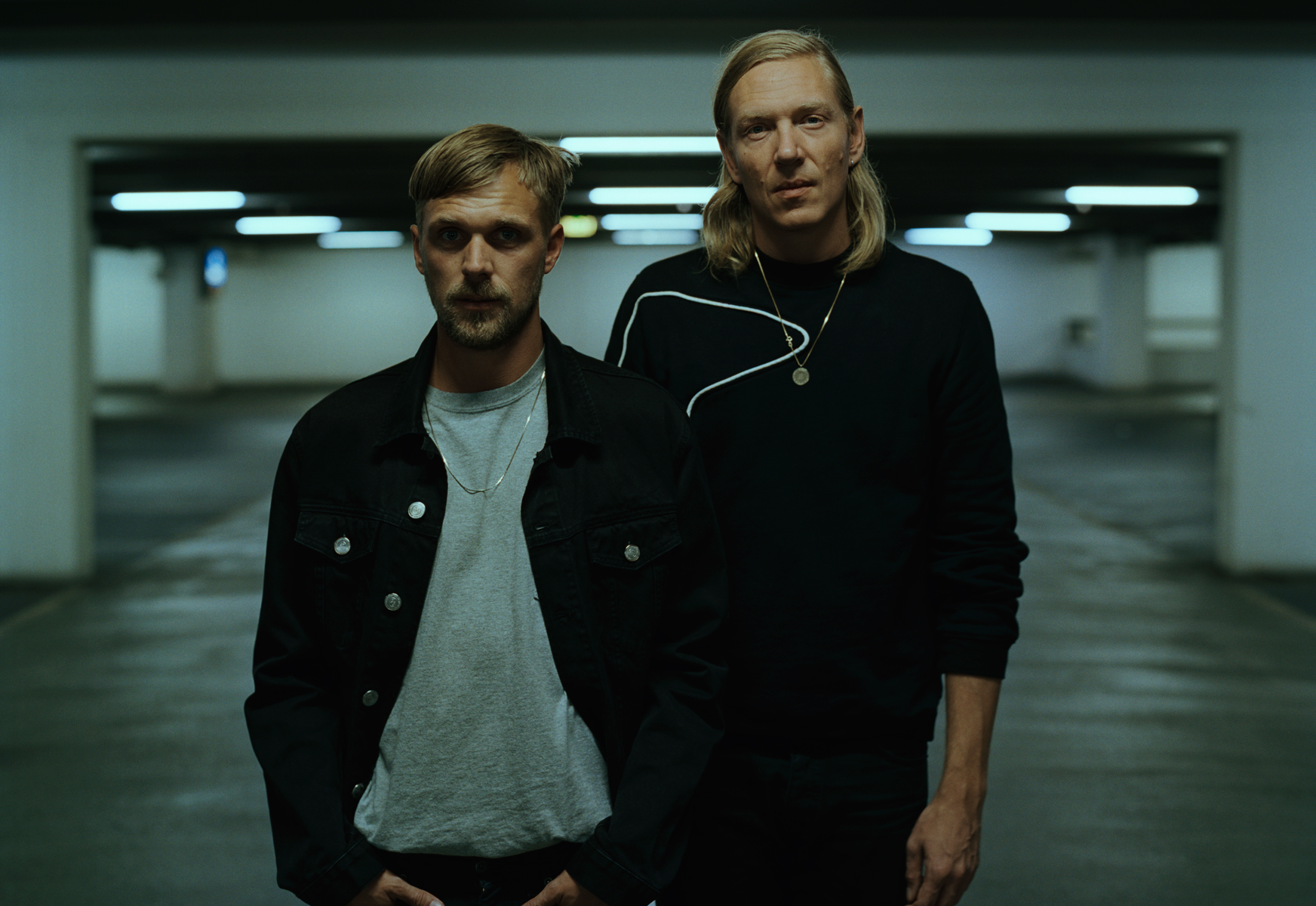 Photo: Simon Birk
Danish duo Cancer recently returned with the track 'Die One More Time', appearing two years after the release of their first EP Ragazzi and their performance at Ja Ja Ja London's club night. They've now made a fantastic video to go with it, which we are delighted to share with you exclusively today!
Made up of When Saints Go Machine's singer Nikolaj Vonsild and Kristian Finne Kristensen, who performs under the moniker of Chorus Grant, the pair's first collaboration was a striking collection of powerful songs overflowing with raw emotion. As the name they chose to perform under suggests, there was a large shadow stretching out across them when they first collaborated, and as their partnership was born under such a specific, and tragic, set of circumstances, it was never clear that the pair would continue their musical explorations together, or if Ragazzi would exist as just a solitary moment of brilliance which neither party wished to revisit or replicate. Though it is with joy that we receive new music from the pair, as the title 'Die One More Time' indicates, there's still plenty of darkness looming large, and demons to face, but if anyone is up to the challenge, it is Cancer.
It's clear by their sense of names, both band and songs, they are neither shying from their subject matter, or executing their intentions in oblique and vague ways. This is music which is not pulling any punches – the song 'Die One More Time' is unwaveringly about death, and coping with loss – or not, as the case is here. The feeling of having an emotional wound torn open anew with every waking morning is something many of us can relate to – even if you've never experienced the kind of loss Vonsild expresses so clearly, that unfillable void of unwanted separation can open itself up in many circumstances with the same result, so the lyrics, direct and honest, will likely find a surface on which to resonate in us all.
The precise enunciation of such exposed vulnerability is difficult, and even harder to do it with such grace, but on 'Die One More Time' there is strength and dignity amid all the despair, and this is not just from Vonsild's performance, but also the arrangement which accompanies it. There's a lot of space in the recording, and big emotions like this need it. Precise guitar lines ripple outwards from the focal point of Vonsild's vocals, gathering in momentum and force, and as the impact increases, a bigger wave surely follows.
As if the song wasn't weighty enough, the visuals, created by Frederik Valentin, are heavy with the imagery of death as well, though perhaps not in the way you might expect. Tapping into the space of the song, there is a meditative and reflective quality here, and without wishing to give too much away, you're very much a part of the grieving process. It's not exactly an easy watch, but it is very much worthwhile, and, like the music, there's a lot of beauty in it.
Cancer's debut album Totem will be released on January 27th through Tambourhinoceros.