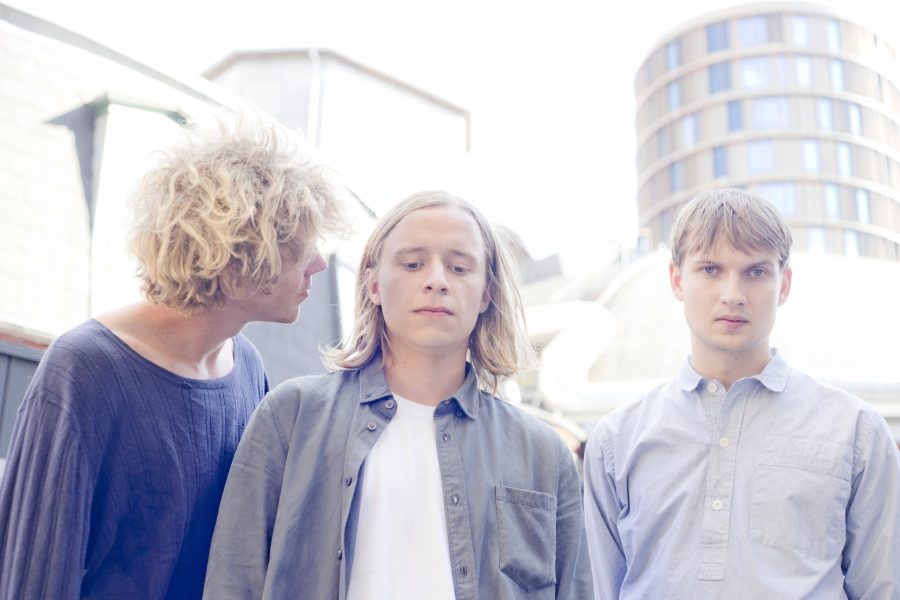 Odense trio Slaughter Beach are one of those bands that always make us sit up and pay attention whenever they release something new. Last year they put out the excellent Love/Venice EP, and then kicked back into gear for 2016 with a new single called 'Glaze'. And now a follow-up has crashed into our inboxes, entitled 'Shere Khan'.
'Shere Khan' sees the band press down hard on the acid-electronica button, dreamy vocals tripping in time with vivid colourful synths. It's got the sugar rush of its sublimely melodic chorus, before the long instrumental outro takes the track into darker, stranger waters. The band say the track is about "a friend who has a special kind of hold on the people he spends time with. He has the kind of unconventional perspective on things that you would have never thought of yourself, which in a strange way always makes sense. He's very good at cheering you up but leaves you questioning everything about yourself which can be encouraging but at the same time difficult to deal with for some. When I made the early demo for 'Shere Khan' I didn't intend to write about anyone in particular, but as the song progressed I realised that I was writing about this friend of mine and the effect he has on me for better and worse."
The track is part of the band's new Heroic Dose EP, out on Brilliance on October 7th. Listen below.