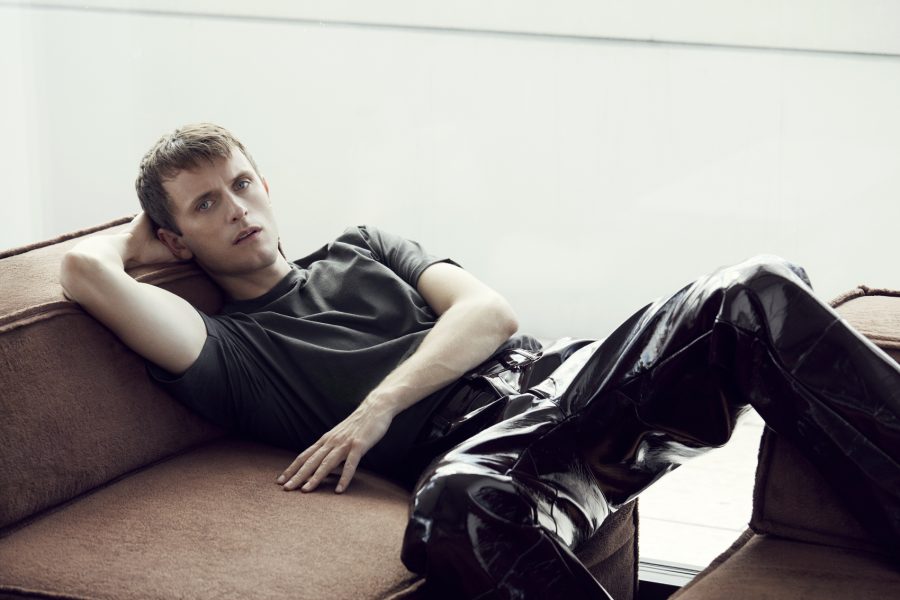 Photo: Benjamin Huseby
Singer, songwriter, performance artist, actor, and model. Can one person really have so many job titles? The answer, it would seem, is yes. Just ask Norwegian cultural all-rounder, Nils Bech! With more strings to his bow than a symphony orchestra, this accomplished, multi-talented artist is already very much a household name in his native Norway. He's also a well seasoned member of Ja Ja Ja alumni, having performed at one our stellar Ja Ja Ja Festivals back in 2014.
We're here today because this maestro of magical falsetto and spine tingling soundscapes has just dropped the most stunning new single. 'Waiting', lifted from his upcoming album Echo, is a mind-blowing musical masterpiece in which Bech sublimely juxtaposes the most divine semi-operatic sequence with a blizzard of convulsive electronica. Opening with a demi-Parisian flourish which melts into an extended drone, the track is elevated to skyscraper heights with the introduction of Bech's spiralling falsetto, the beauty of which is offset by a rapture of angelic harmonies. These tightrope-high vocal acrobatics fade as the music melts into a silence that is quickly, and mercilessly, ripped apart by a succession of sledgehammer beats. Bech effortlessly blends his gorgeously expressive vocals, that caress rather than enunciate his wistful lyrics, with expert ease like a seasoned gamer dodging virtual bullets.
Earlier this year, the Norwegian put in some time with fellow countryman, hip hop and electronic producer, Drippin', and the resultant high voltage beats are right here! By combining some exquisite electronic sequences with dark night sounds and lacing them with that vocal, Nils Bech has crafted a piece of music that could be hailed as 21st century Phantom of the Opera. Splicing his voice with beats ricocheting off the electronic snares of an invisible marching band, he has pulled off a master stroke in fusing a seemingly impossible musical pairing. The result, 'Waiting', transcends the sublime into musical utopia.
Nils Bech's latest single 'Waiting', is available now, and the album from which it is taken, 'Echo', will be released on October 14th via DFA Records, and you can pre-order it here.