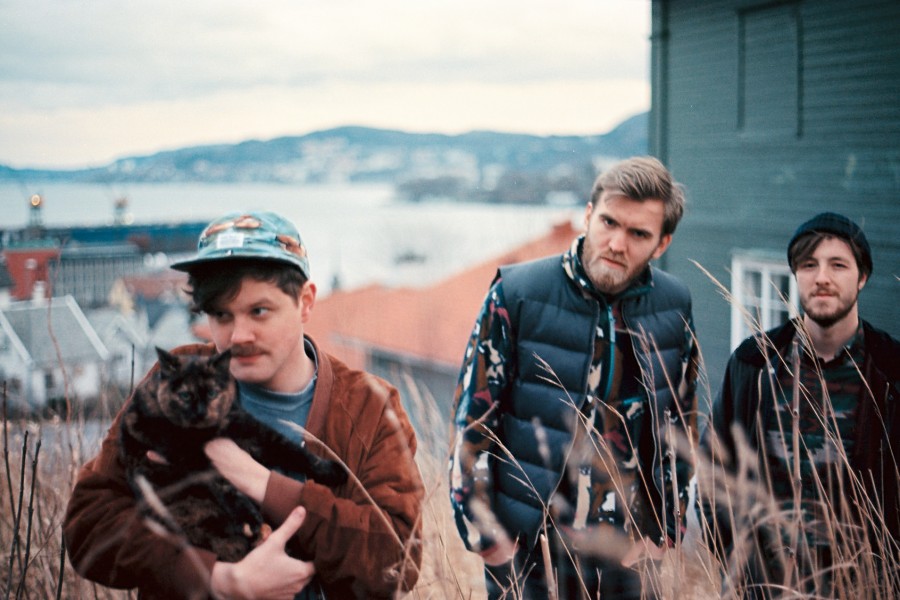 Bergen based Chain Wallet floored us with their live performance at Øya Festival in Oslo, and, if it's possible for lightning to strike twice, we're toast.
'Faded Fight', the latest single to be whipped out from under the covers of their upcoming debut album, is a sensational new age Norwegian take on the kind of vibrant, lo-fi, high resolution hypnotic pop that 80s favourites such as Prefab Sprout used to effortlessly whip up out of musical thin air. With their very defined sound and style, these guys could package their music in an unmarked brown paper bag, and it would still be recognisable as 'Chain Wallet' fare.
'Faded Fight' is a resplendent weave of glittering synths, melodic guitar reps and the inviting vocal of Stian Iversen set as ever in the haze of a never-setting summer sun. The song's weightless iridescence takes the dark edge off the stains of nostalgia and melancholy that run like dye through its thematic core of failed romance. Like clouds in a summer sky, this song floats delicately along until it hits the neatest ear deceiving trick; cue infectious mid-term wonky, power-surge wobble! Even though their sound is as light as a feather, and as opalescent as twinkling stars against a deep night sky, don't be fooled into thinking that Chain Wallet is a light-weight pop band. Having seen these guys sweat it live (and we were all sweating with them!) we can attest to their ridiculously adept musicianship. Interestingly, having previously been accused of writing nonsensical lyrics, Chain Wallet have replied in rapier kind, with the line – "can't you see – we're not making any sense at all" – embedded into the song's lyrics.
Set in the dying embers of late summer, 'Faded Fight' is a soundscape of waning romance in which the shine of afterglow pales to an evanescent memory, and which like the most brilliant shooting star, flares brightly, before it dims and disappears for good.
Chain Wallet is Stian Iversen (vocals/guitars), Christian Line (guitars) and Frode Boris (keys). Their much anticipated, eponymous debut album, will be released via Jansen Plateproduksjon, on 23rd September, but in the meantime, you can feast on the sweet nothingness of 'Faded Fight' here.