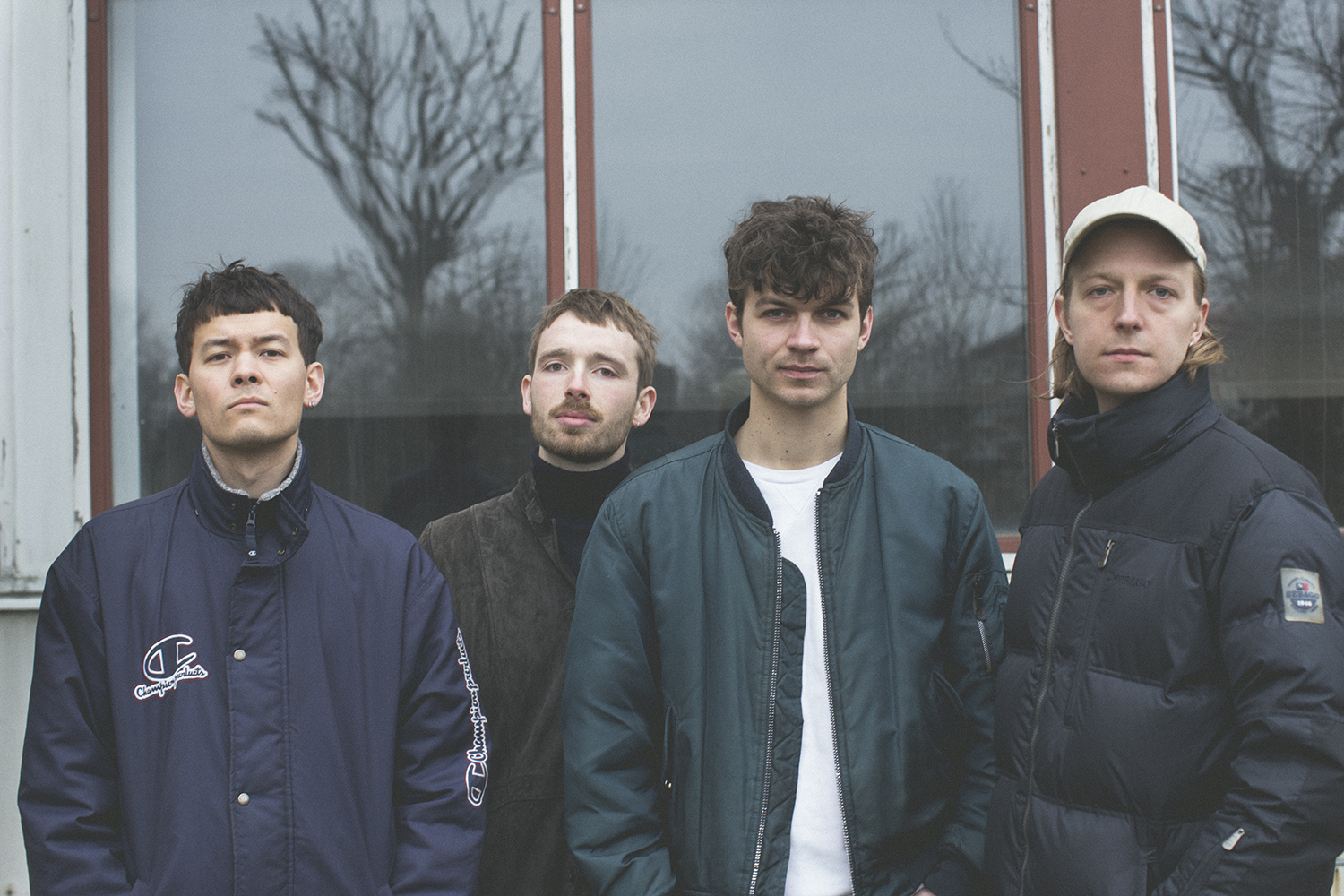 Having dominated the festival scene of their native Denmark over the summer, we're SUPER excited to have Virgin Suicide join us at the upcoming edition of Ja Ja Ja in London!
Returning after a summer break, the Ja Ja Ja club night will be back at The Lexington in London on Thursday 29th September, where alongside Virgin Suicide, you'll be able to catch outstanding live performances from Swedish vocalist Mavrick, and Norwegian musician Tellef Raabe.
In anticipation of the show, we caught up with Copenhagen outfit Virgin Suicide to get to know them better, and to dig a little deeper into their sound before we get to hear it live in London! Tickets for the show are available now and cost £5 for Ja Ja Ja members (£7 for non-members) – sign up as a member for free now!
Ja Ja Ja Proudly Presents:
Virgin Suicide | Tellef Raabe | Mavrick
+ Project Fresh Socks DJs
Thursday 29th September 2016 – 7:30pm 'til late
The Lexington, Pentonville Road, London N1 9JB
For the Ja Ja Ja readers that haven't met you yet, could you please introduce yourselves?! Who are you, where are you from, and how would you describe what you guys do?
Hi we are Virgin Suicide of Copenhagen. We are actually from different places in Denmark (Columbia and Japan), but all settled in Copenhagen where we also formed the band a few years ago. We make pop and rock music, love writing the songs, arranging the parts and recording it just as it sounded in the head before playing it. We feel a special connection to each other while performing, which makes the live shows just as important for us.
And as we're getting to know each other, we're going to ask that super basic (but very important!) question – how did you guys meet, and what/who would you say are some of the musical things that you bond over?
It happened in a few steps. Me and the former keyboard player Kristian Bønløkke recorded some songs that I had written on a trip to San Francisco. Kristian was really fond of this guy Terkel that he had met in school, so when I got to meet him in a filthy morning bar in Copenhagen, we quickly hooked up and went to my flat to listen to The Raveonettes, talking about which songs we could and could not write. Funny that a couple of years later our album was mixed by Sune Rose Wagner of that particular band.
I knew Kristian Kyvsgaard from our hometown Silkeborg where we drank our first alcoholic beverages together and made a bit of music, so he joined in on the bass and we called Simon who we knew through friends, and of course his outstanding drum playing. Jeppe just joined the band officially after playing with us on three tours. All together we bonded a lot over the whole brit pop thing, both of the 80's and 90's and various contemporary pop artists.
So we've been listening to your album pretty much constantly since it came out – and we'd like to find out more! Can you give us a little introduction to the making of the record please?
First of all, thank you! And yes, first things first: The songwriting was a process of a couple of years where I wrote a lot of stuff, tossing quite a lot, playing some of the songs live, before deciding on which ones should go on the record. I feel it was a good thing and that we went with the right ones. After writing and making demos of the songs, the recording process was more intense and we had the whole thing down in about a month. Then it travelled back and forth to LA where Sune was doing some co-production and of course the mix. We finished it before his summer tour, so it was an agonizing wait until getting it done in the fall, but it was worth it all.
What's the typical writing process for Virgin Suicide? How do new songs usually come together?
I write the songs and record a demo that I play for the other guys. We then meet up in the rehearsal space and play and talk until we feel it's ready to be given birth to in the studio.
We're particularly fond of your track 'Marble Sky' – is there a special story behind that song?
It's a song about absurdity and lack of meaning, but that there is a place where all the struggle vanishes. But that it's a limited place, where the clouds in the sky are fixed in place as on a ceiling of marble stone. So you can either choose the full reality with a view to hundreds of billions of stars and other worlds, with a lack of meaning, or a fixed one with a lack of reality, that might be hard to forget while you've first peaked out. It can kind of make you feel like a ghost or a passenger in your own body. Hence the video. But you can always find a cure, however brief it must be. Maybe the song could be a brief cure to the exact same problem.
And you've been playing a bunch of festival dates over the Summer – so what have been some of your highlights?
Definitely Roskilde Festival, which is a huge thing, and the amount of people that showed up and the intensity they came with was purely amazing. But we had a lot of fun playing festivals all summer. Interesting to see the variety of towns and the people. From small and cozy to massive and aggressive!
And aside from music, what would you consider to be the biggest collective inspirations behind Virgin Suicide?
Weird feelings of any sort.
We can't wait for you to join us at the Ja Ja Ja shows in London, it's so great that you're coming over to play! What do you have in store for the show?
We just can't wait to come and play! So excited about going over there in general and we're working on super cool plans for the future in UK. We'll be playing songs from our album and perhaps one of a newer date too.
Do you have any good tips of artists from Denmark that we should absolutely check out?
There are a lot of good ones these days. Recently we're digging our good friend in Silvester's stuff. He's doing a really good job.
And finally, what does the rest of the year hold for you?
Recording new music! We have a single ready to record within a month and then a second album will be made during the rest of the year.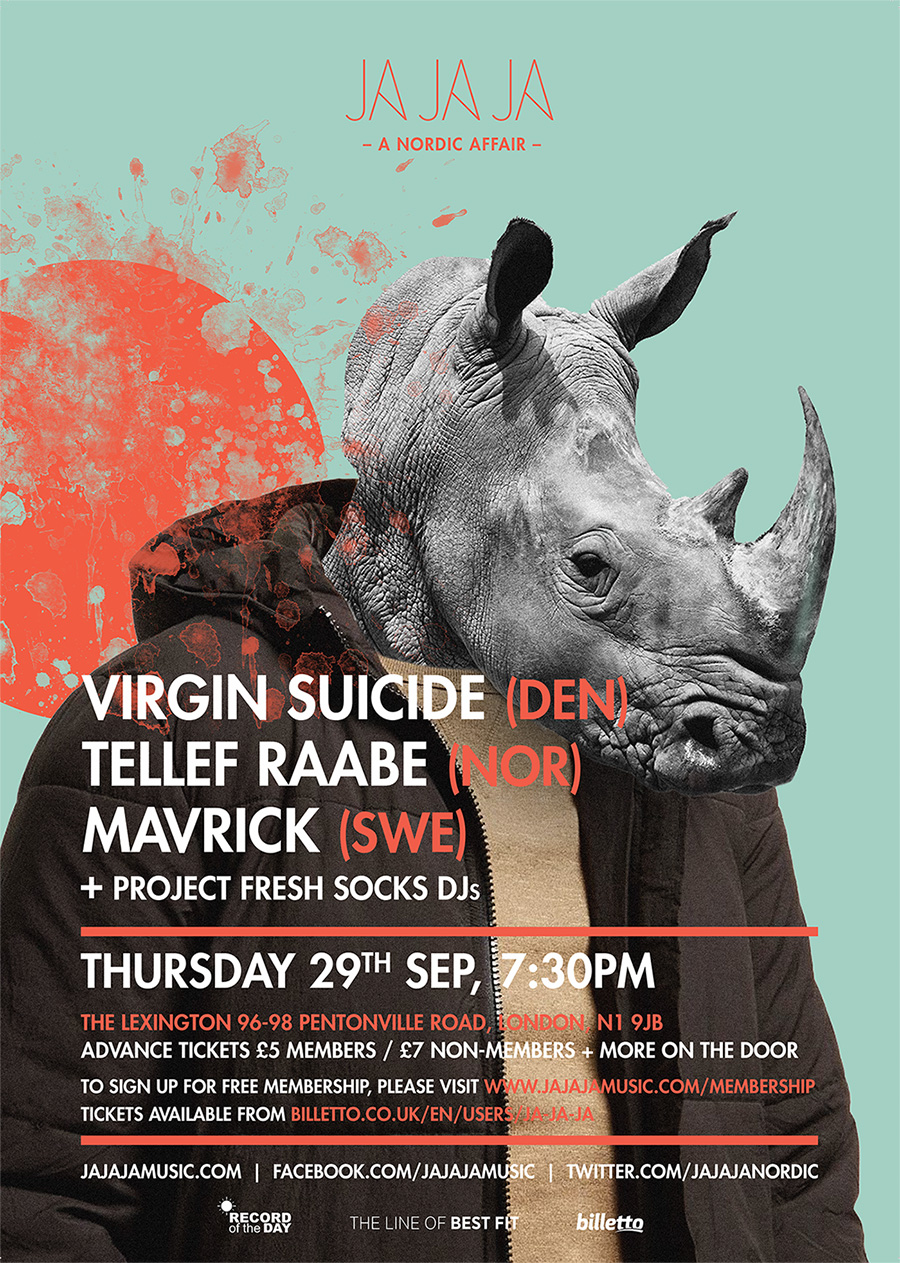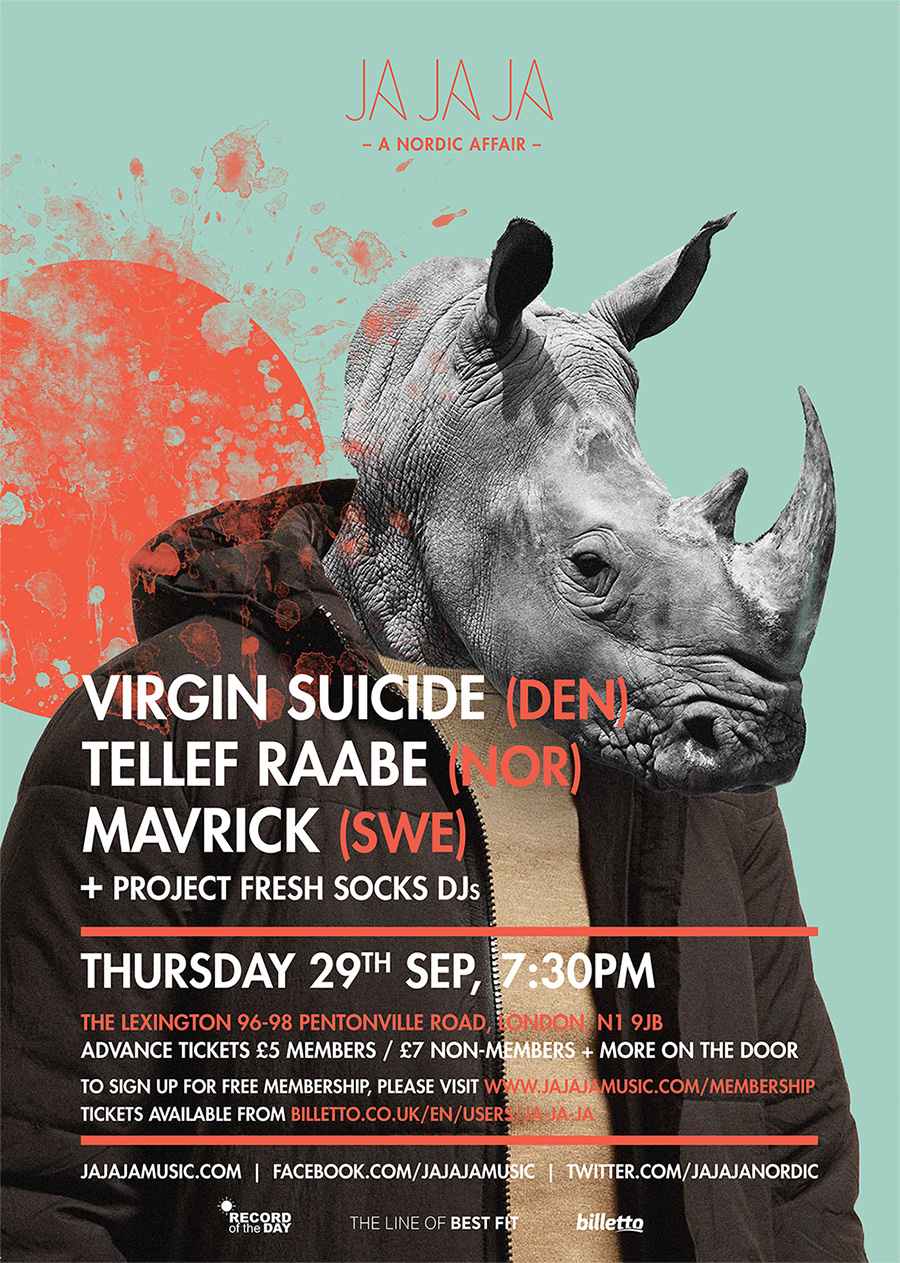 Sign up as a Ja Ja Ja member to access exclusively discounted tickets, as well as to find out about special competitions, news and offers!
Signing up is easy (and free!) – just fill out the form below!