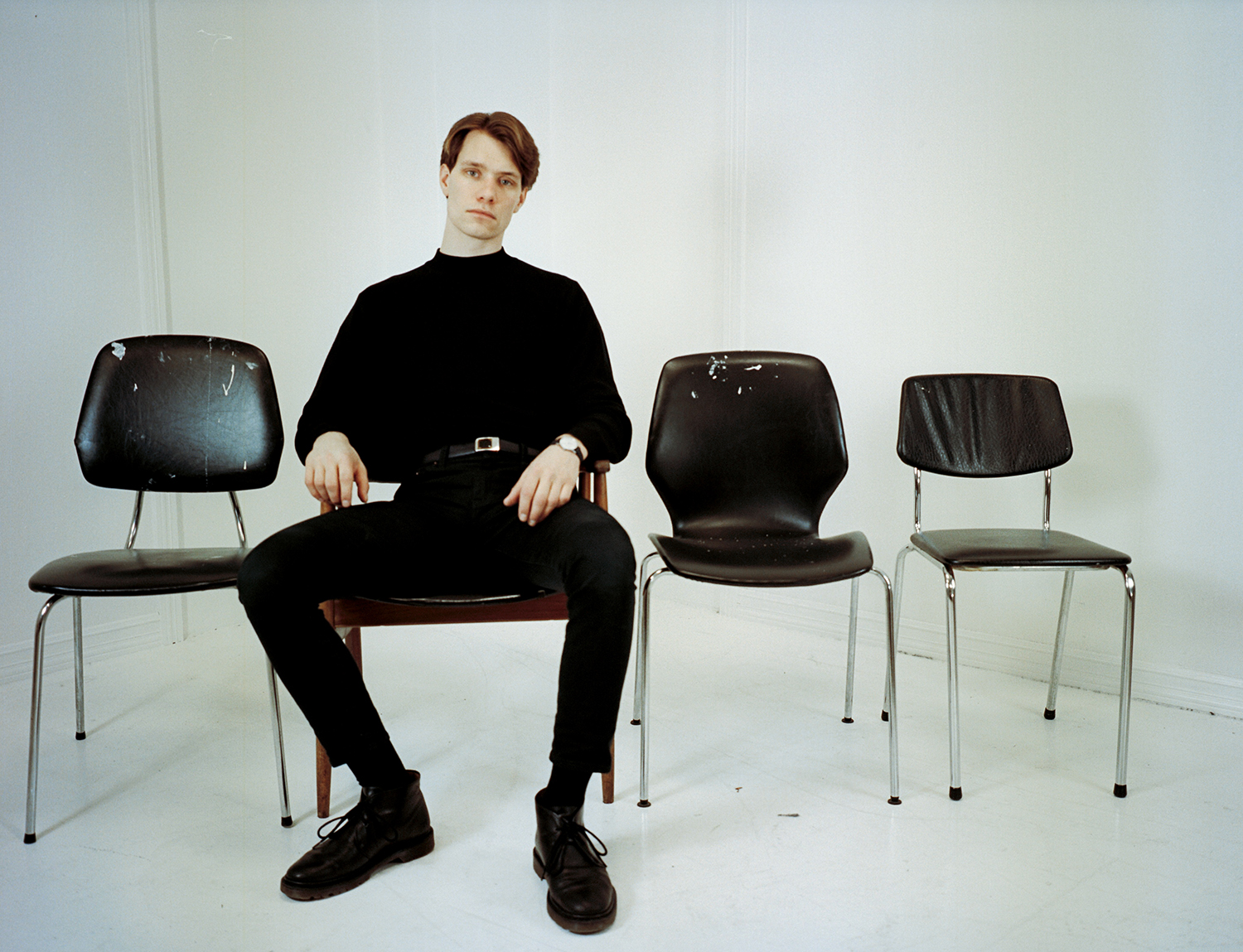 With just over a week to go before the intoxicating voice of Tellef Raabe fills The Lexington as part of Ja Ja Ja's club night series, we're getting to know the Norwegian musician better…
We first came across the Bergen based artist back in 2012 when his striking debut single 'Stranger Than The Rest' very much captured our attention. Since then, Tellef has been steadily releasing a series of songs, including 2015's hypnotic single 'Dear Aphrodite', and his most recent track, 'Flying On The Ground'. The music has us absolutely captivated, the accompanying videos are works of art within themselves, so we tracked Tellef down for a Spotlight interview, to get to know him better ahead of his performance at Ja Ja Ja in London on the 29th September!
Read on to find out more, and grab your tickets to the show by clicking just here…
Ja Ja Ja Proudly Presents:
Virgin Suicide | Tellef Raabe | Mavrick
+ Project Fresh Socks DJs
Thursday 29th September 2016 – 7:30pm 'til late
The Lexington, Pentonville Road, London N1 9JB
For the Ja Ja Ja readers that might not have met you yet, could you please introduce yourself? Who are you, where are you from, and how would you describe what you do?
These are some very heavy, existentialist questions. I could it break it down to: I'm male, I was born in Norway, and I make and play music.
Well Tellef, we can't deny it – everything about your latest track 'Flying on the Ground' had us totally hypnotised… Can you tell us a bit about the story behind the song please?
That's lovely to hear. I guess there's no magic to it, except being in love. But OK, being in love is kind of magic.
And the video's absolutely gorgeous too – as your previous videos have been. How important is the visual aspect of releasing music to you? Do you get involved in the video making process at all?
I co-direct and conceptualise all of my visual output, everything from press photos to artwork and videos. People tend to listen with their eyes as well.
Seeing as we're getting to know you, can you tell us about your own story as a musician? What's your background, and when did you discover that unique voice of yours?
I grew up in a small coastal town, and got obsessed about music early. I played in several punk bands before I moved to Wales at 17, and that's where I started to write my own songs. And I guess I never really realised that I could sing well. It just happened as my vocal chords grew longer.
We'd like to ask you a bit about your influences too – what inspires you to write, and who/what would you say are some of your biggest influences?
That can be everything from poets to filmmakers. Within music I think Nick Drake was central to my songwriting. I'm deeply into bands like The Cure and New Order too. What inspires me is my own life, mostly. David Crosby said that you need to write about stuff that is personal in order to "get down to what really means something". Within art, I agree.
How do you like to translate your work in a live setting, and who are some of your favourite musicians to collaborate with?
Playing live is why I do this. I'm privileged to play with some of the very best professional musicians in Norway. These are Martin Vinje (synth), Lars Finborud (guitar/bass), Cato Lyngolm (drums) and Michael Bjørnaali (sound tech).
And what are you working on at the moment? More new music for us, we hope?!
Yes! I'm recording some new songs for my solo project, as well as planning an instrumental album this autumn.
We can't wait for you to join us at Ja Ja Ja in London in September, it's going to be a great show! What should the audience expect?
Lots and lots of energy. I'm like Iggy Pop, just a lot taller. I've also got a nicer haircut.
Do you have any good tips of new artists from Norway that we should absolutely check out?
Pay very close attention to my younger sister Sigrid.
And finally, what does the rest of the year hold for you?
Gigs in Europe (+ Turkey), recording sessions in Norway, and lots of schoolwork.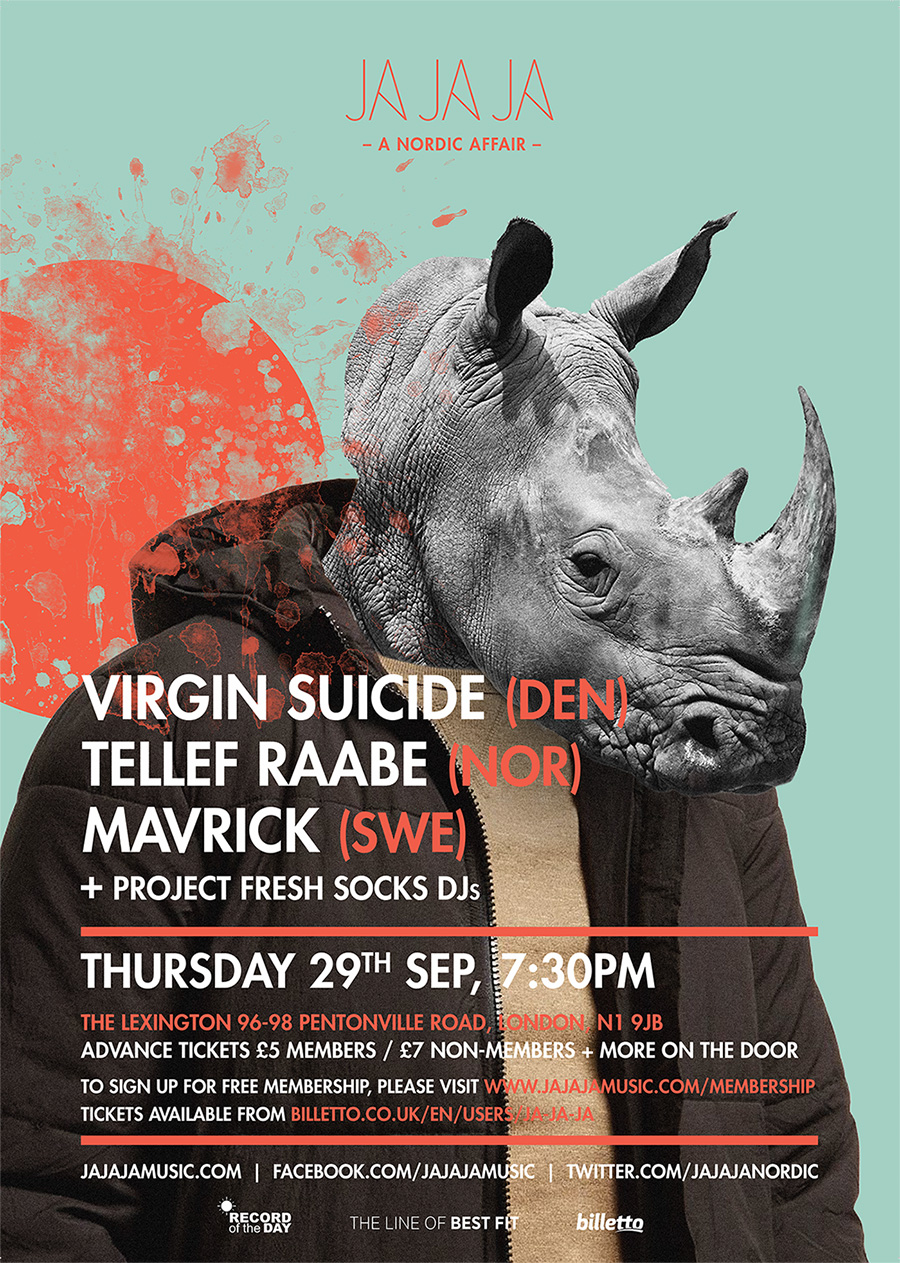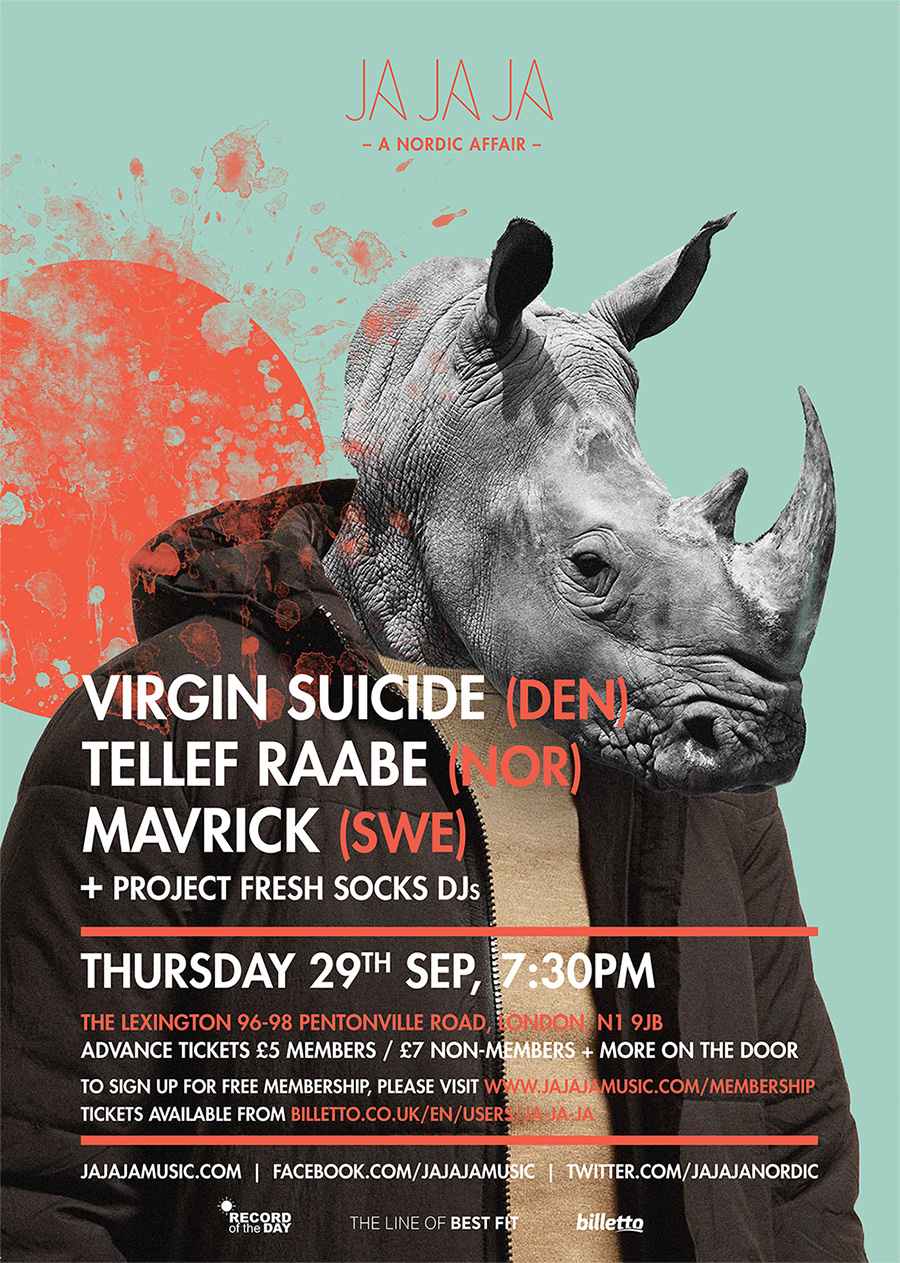 Sign up as a Ja Ja Ja member to access exclusively discounted tickets, as well as to find out about special competitions, news and offers!
Signing up is easy (and free!) – just fill out the form below!