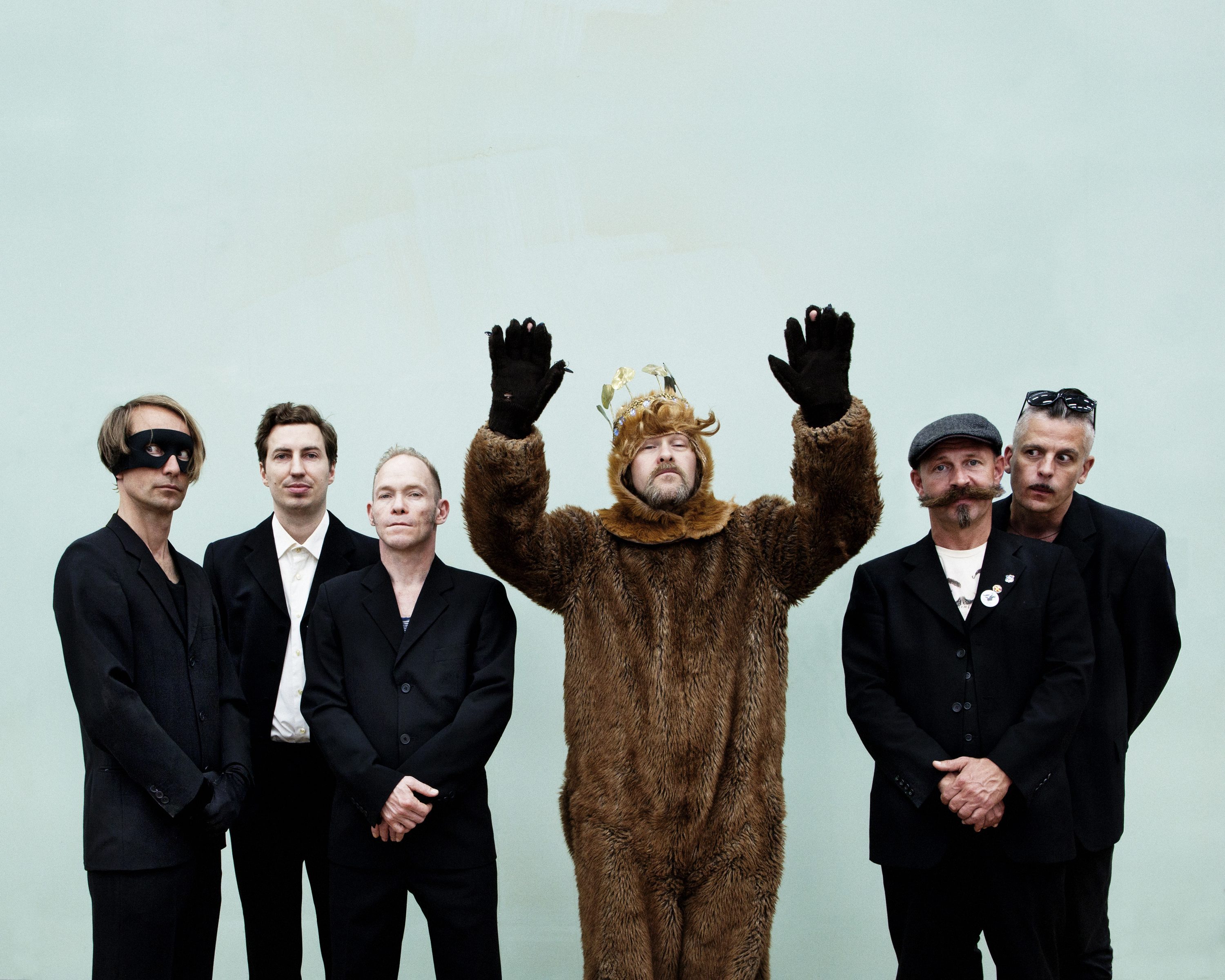 If you're a long-time connoisseur of Nordic music, then chances are you've heard of bob hund, even if you've never listened to them before. What better time to start than with a brand new album from the band?
Formed all the way back in 1991, bob hund are often described as Sweden's answer to Pixies, but almost always described as a 'cult' band. Though they've had some pretty big bites out of mainstream success (such as a number one album with Stenåldern kan börja) they forged their iron-strong relationship with their fans thanks to their memorable live performances, unconventional attitudes and relentless touring in Sweden and around Scandinavia. With over 15 years of practice it's probably safe to say the band are pretty good at playing live, and it's their stage presence above all else which is so beloved amongst their fans. No matter what, you're guaranteed to have a wild ride at a bob hund show!
The band recently launched their new album, Dödliga Klassiker at Copenhagen's Warpigs Brew Pub, a party which involved bespoke liquorice pipe beer, live magic tricks and a tattoo artist who would only be giving bob hund's iconic dog logo to people as tattoos. If you're a fan of the band, you're probably nodding your head thinking 'typical bob hund', right? Newbies take note, this is the sort of entertaining chaos which the band have made their name generating. Musically speaking they're usually a pretty high-energy affair, and while some tracks might lean more towards angular punky sounds, others might wildly gesticulate around synth flourishes in such a fashion that you'd bill them as a pop band. Then at times you'd be better off describing them as indie-pop. Then on new track 'Din Piñata' you're surrounded by dramatic strings. One thing's for sure, there's a certain quality which links all these styles which is completely unique to bob hund, and that's what makes them such cult figures.
Dödliga Klassiker is available now, and you can check it out below. If you want to experience bob hund's legendary live shows for yourself, they have a string of dates lined up across the Nordics so get down if you can.