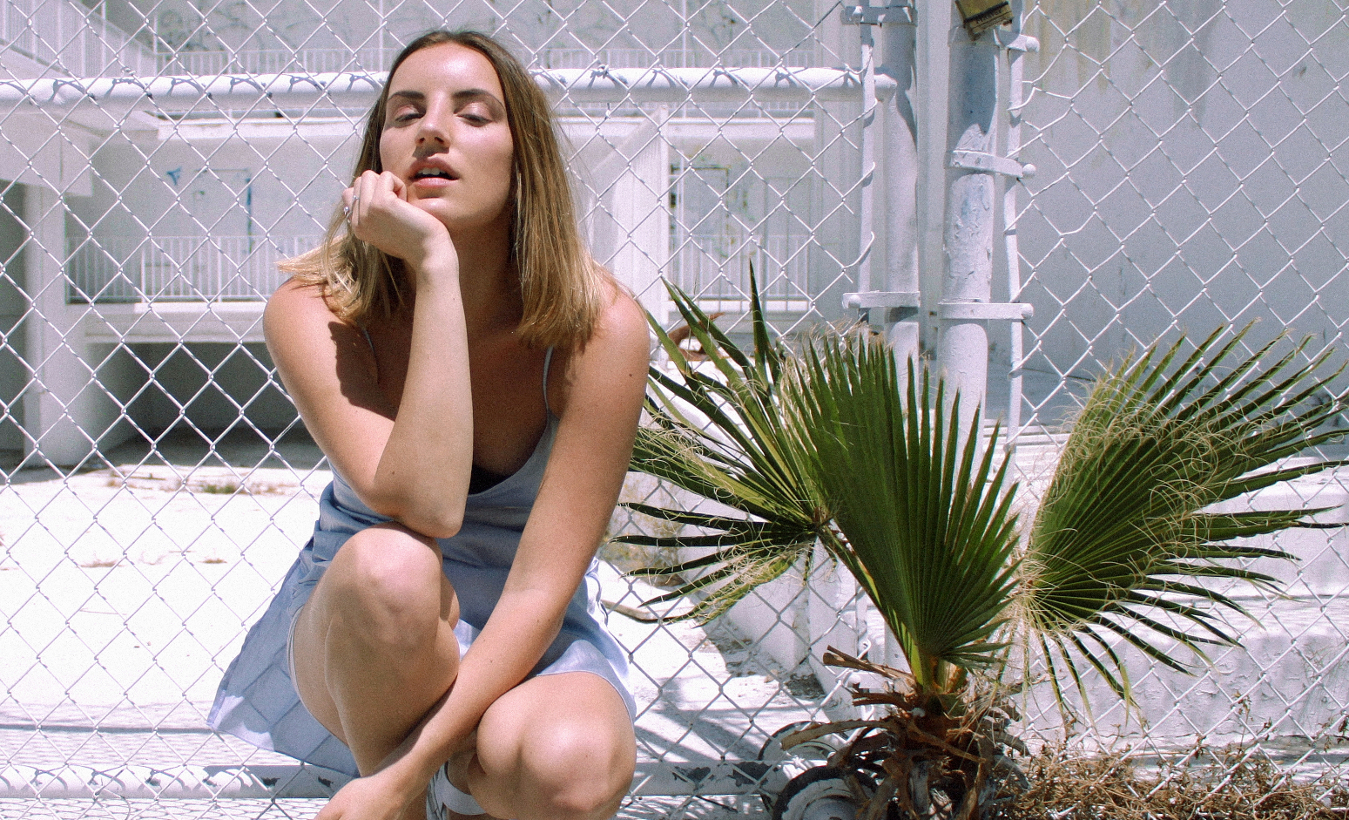 Photo: Linda Castillo Skogh
It's probably safe at this point to assume that Swedish pop superhero Marlene is incapable of putting out a duff record. Summer may be ready to leave us for another year, but 'Sweet' can let us keep the dream going a little longer.
That's right – as ever, time marches on and as August draws to a close we must accept the inevitable: summer is basically over. Good thing Marlene has reached into her Poppins-esque bag of solid gold summer jams and just casually handed a new one over, complete with super fun sports video, like a benevolent relative giving secret candy to a sulky child. 'Sweet' isn't even her proper single (that's due in a couple of weeks) this is just a little treat to stop us whinging. And what a treat it is!
Opening with sun-dappled beats and sparse synths augmented by a little birdsong for good measure, you're instantly transported to every balmy afternoon you've ever enjoyed. There's references to waking up feeling great, it being 'sweet and sunny outside', not wanting to go back inside etc. – not to hammer a point home too clearly, but this song is not messing around. You need to get shades on and get the heck out into the sunshine right this instant – even if you're just going to the shops for a loaf of bread. With crystalline harmonies and clean production matched with addictive bassy grooves, this might be the greatest trip to the shops you've had in your life so far.
Inspired by a daydream of an afternoon playing tennis with her good pals, the video for 'Sweet', directed by Palmer Lydebrant, is a pretty simple affair – friends having a great time hanging out and failing miserably at tennis. Which, when you remember that all of Marlene's friends are, like Marlene herself, really cool Swedish pop stars, means it's like a glimpse into the best life you wish you were living, if that life also involved being kinda bad at tennis. Conspicuously absent in this coterie of cool kids is co-writer Ji Nilsson, whose electric blue hair is almost as arresting as her melodies, but we assume the day the video was made she was busy crafting a future pop smash for us to enjoy at a later date. That or she's secretly so great at tennis she didn't want to embarrass the others – we wouldn't wish to speculate further. Regardless of Ji's tennis ability, the ongoing collaborations between her and Marlene prove endlessly what great team they are – a doubles pair to be reckoned with, for sure.
Marlene is currently at work on her next single, 'Why Didn't You Tell Me', and while we all wait for that, we can enjoy the video for 'Sweet' below!