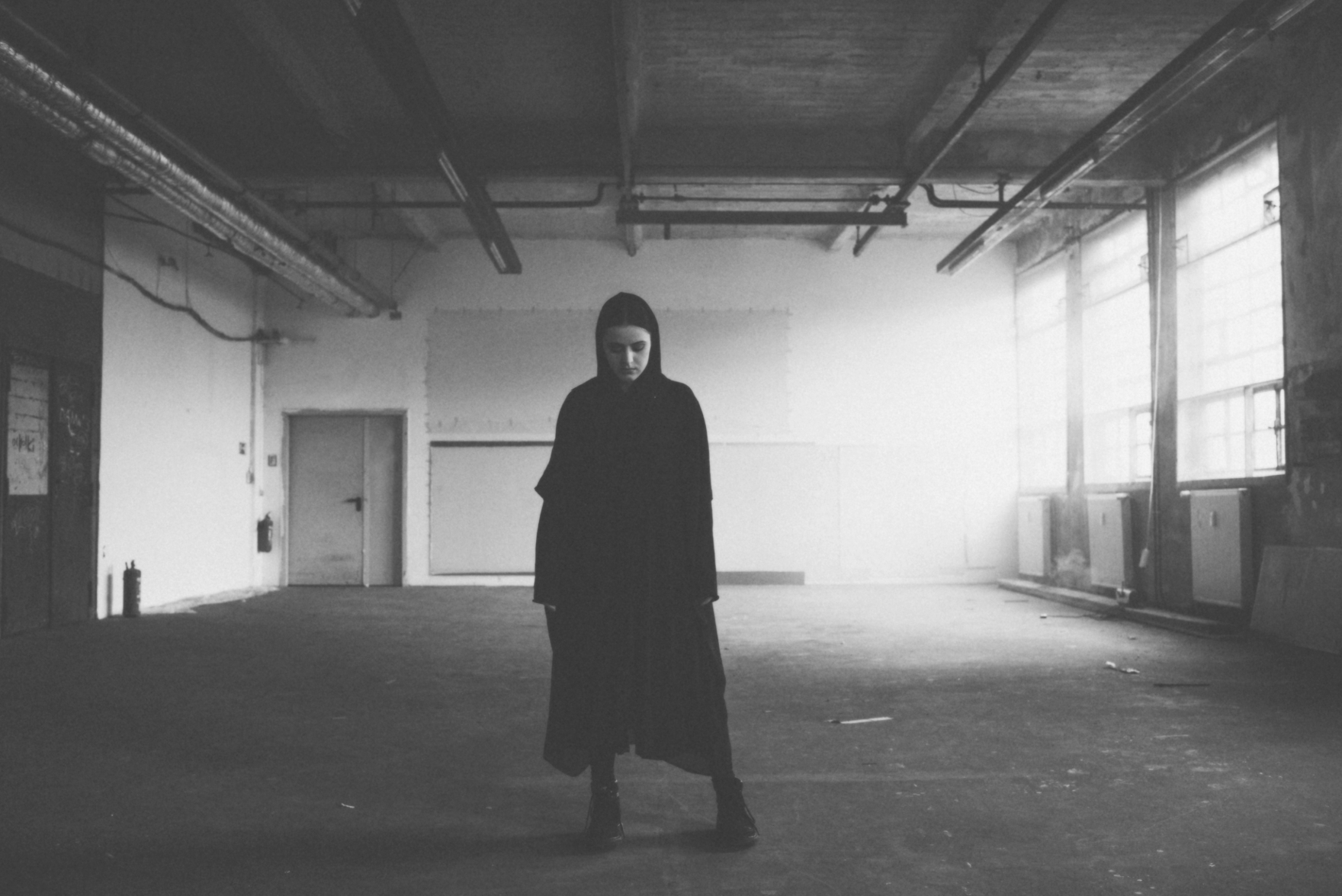 Photo: Marcus Nyberg
Berlin based Swede Adna has been steadily winning hearts and fans over the last couple of years having released two LPs in a short space of time and of course finding time to appear for us at Ja Ja Ja Berlin (which we're sure was the greatest highlight, naturally) but she's been a little quiet lately, so it's with great delight that we share a brand new video and news of a new EP!
Smoke is a concept performance video and EP combination – in the player below you can watch Adna perform three of her best loved songs – 'Beautiful Hell', 'The Prettiest' and 'Run Lucifer', all of which will feature on the EP along with one more re-recorded track. The idea behind both the EP and the video, which was directed, produced and photographed by Marcus Nyberg and Steven Warburton, is to capture the essence of Adna's spellbinding live performances. Re-recording the four tracks, and now presenting them with this atmospheric visual accompaniment, Adna brings her mesmerising live performance to audiences of one all over the globe.
Speaking about the video, Adna elaborates: "When the lights go down, that's when I feel safe. Therefore, the stage always felt scary to me, and I wanted to turn that fear into something else that could be like a safe spot instead, to be able to let go, let loose. That's the whole idea behind this video. There's something magical about making music in darkness, among smoke. It feels like I never entered the stage, only the music did. And I like that."
Adna is currently at work on her third album, due for release in spring 2017. The Smoke EP will be released in full on August 26th, and you can watch the video exclusively below!