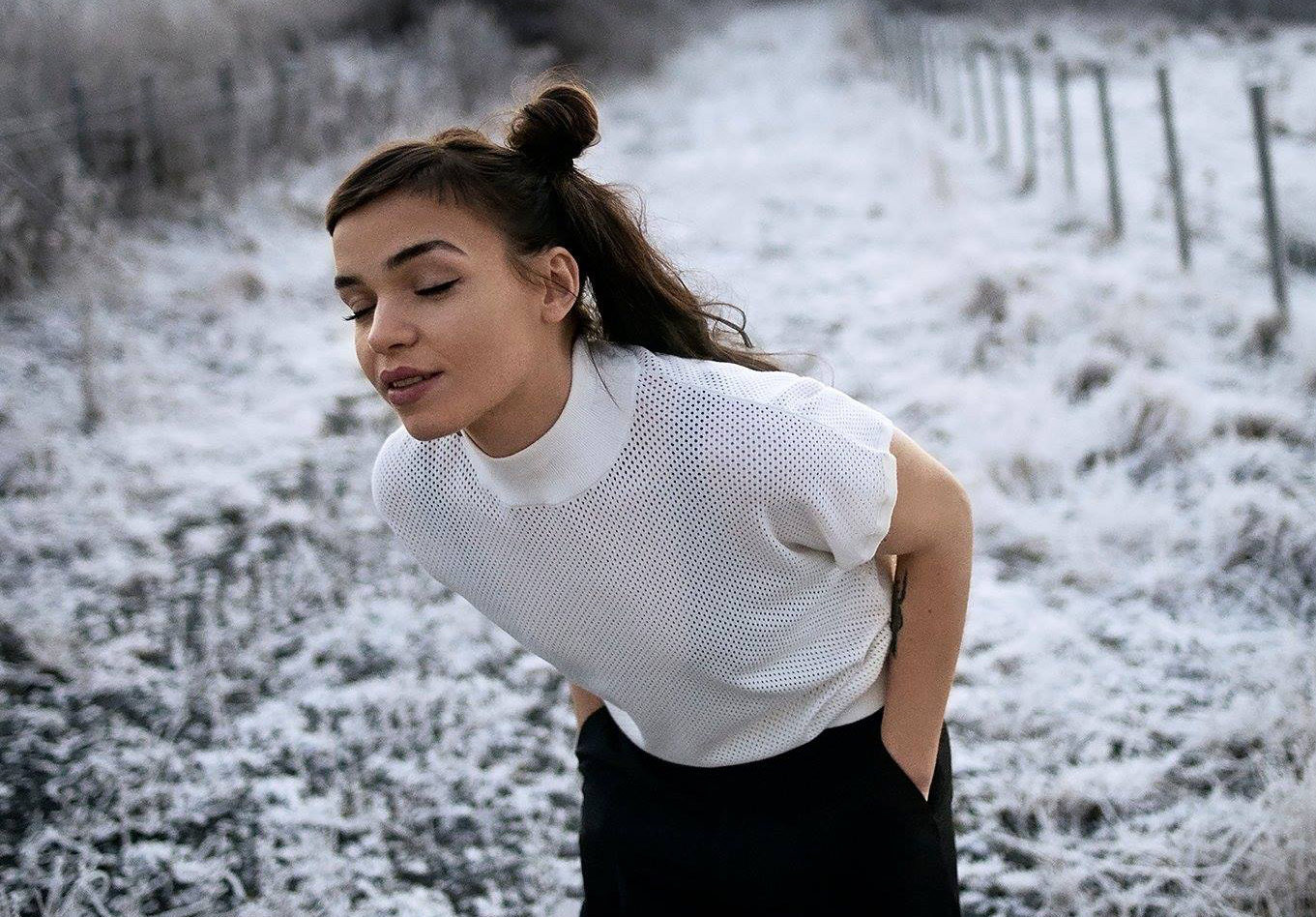 Since dropping her sublime debut single 'Higher', we've been absolutely captivated by Norwegian singer and songwriter ARY – so we're hugely excited that she'll be joining us at Ja Ja Ja in Hamburg and Berlin!
Aside from a few carefully picked collaborations and her aforementioned HUGE debut single, there's not much of Ary's music to be found online at the moment – which is why her upcoming Ja Ja Ja performances are the perfect place to get to know this rising star and her phenomenal band better. Since selecting her as a 'One To Watch in 2016' ARY had made a show-stopping appearance at Ja Ja Ja in London, and performed throughout Scandinavia at festivals such as Øya, by:Larm and SPOT.
Ary will be joined by Shy Shy Shy and Erik Jonasson at Ja Ja Ja in both Hamburg and Berlin, so to give our friends in Germany a hint of what to expect, we asked Ary to take some photos of her recent festival tour!
Ja Ja Ja Proudly Presents:
Ary | Shy Shy Shy | Erik Jonasson
Wednesday 31st August 2016 – 8:00pm 'til late
Molotow, Nobistor 14, 22767, Hamburg – Facebook Event

Thursday 1st September 2016 – 8:00pm 'til late
Musik & Frieden, Falckensteinstrasse 48, 10997, Berlin – Facebook Event

Thanks so much for joining us Ary! For our Ja Ja Ja friends that might not have met you yet, can you please introduce yourself?!
My name is ARY, I grew up in Trondheim, but I'm based in Oslo. I make electronic music and sing. This is my first summer touring, and I absolutely love it!
We were lucky enough to have you perform at Ja Ja Ja in London back in April, so what have you been up to since then? (Getting ready to share some new music with us we hope?!)
Yeah sure, I am pretty sure we're going to release a couple of songs in September, so I'm looking forward to that! Also, we (Anders Kjær, my producer and band member) have been busy finishing our live set for the festival summer. It has taken us a lot of time and energy, but I feel like we're closing in on something better then before.
We're so excited to have you join us at Ja Ja Ja in Hamburg and Berlin! What should our lovely audience expect from your shows there?
Oi thats a hard question! What should anyone expect from anyone? I'm not too good with expectations, but I hope they'll be expecting to see me at least 🙂 We've been working so hard to make the best music we can make, so I hope people are expecting a new band that's doing our best to have fun, play well and spread happiness and music.
And finally, what do you have in store for the rest of the year? Should we be getting excited about an album yet?!
It's a little too early to get excited about an album I guess, because I am going to spend the rest of the year making the album. It's important to me that I've done everything I can before I release it into the hands of the critics.
Photo Diary… ARY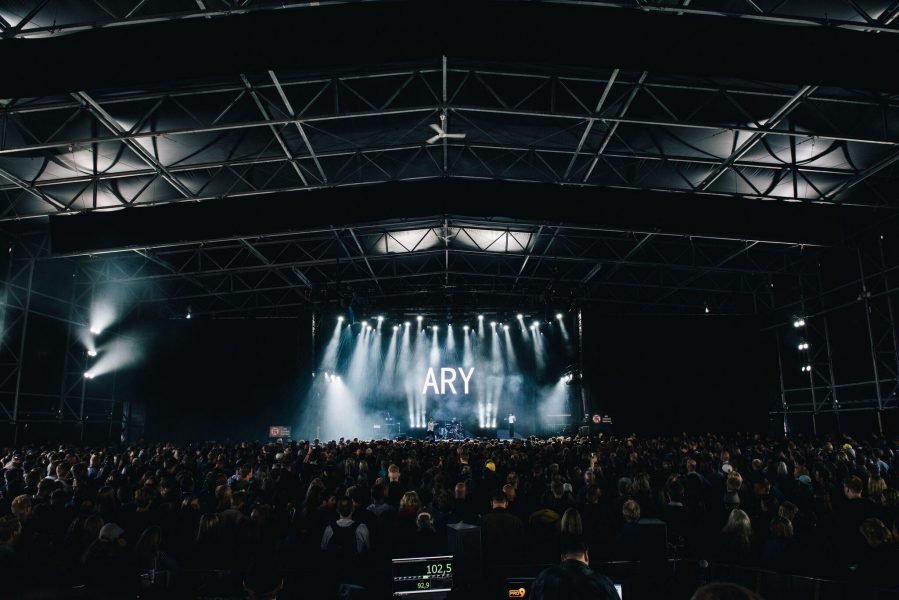 "This one is from when we played Øya on my birthday. The girl singing with me hijacked the show close to the end of the set and made the whole tent sing me the birthday song. That was nice."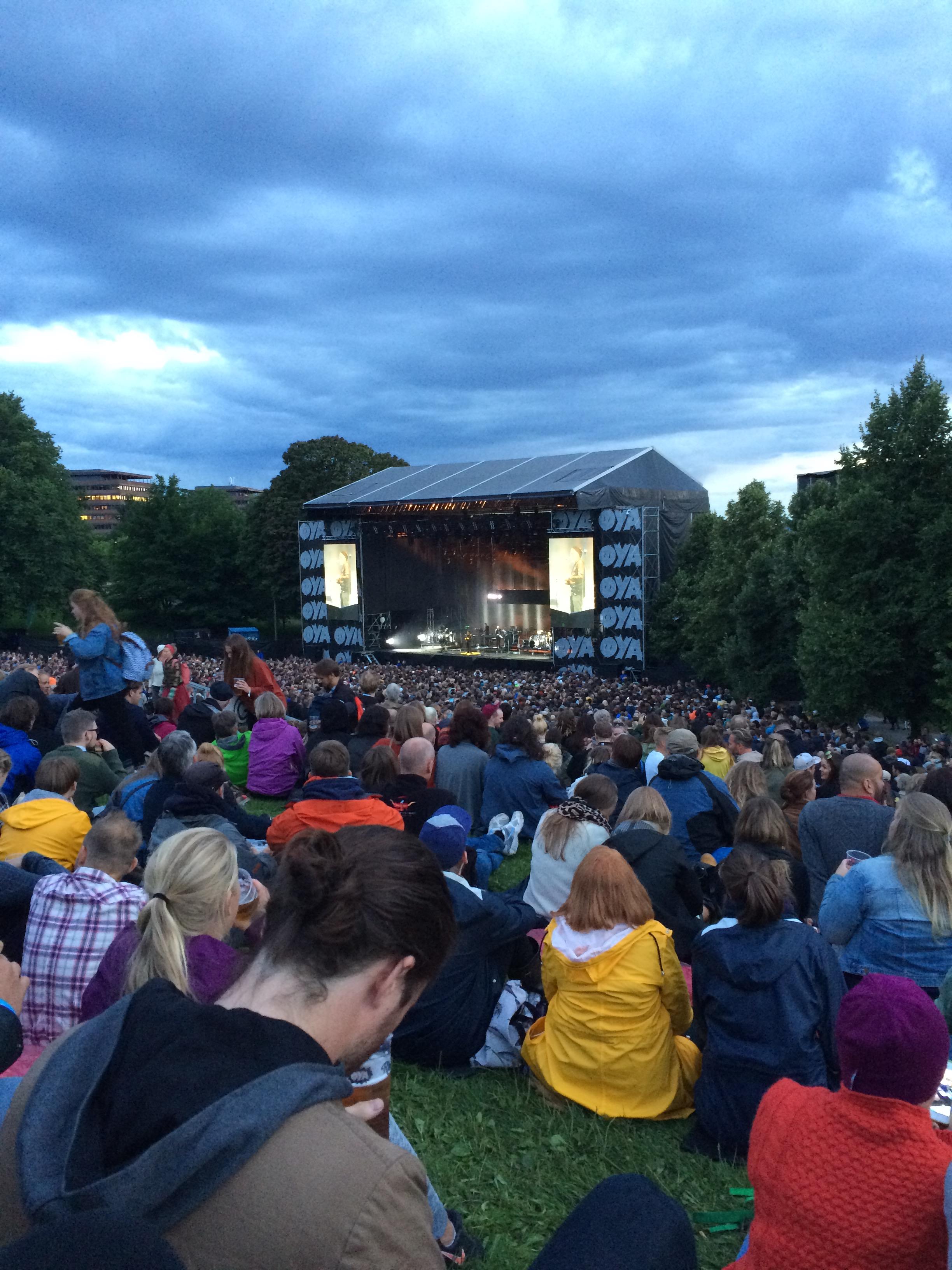 "This one is from when I saw Massive Attack. The writing on the screen was all kinds of recent newspaper articles, both silly and serious. I think it was a good trick, but I'm not sure if I understand what they meant by it."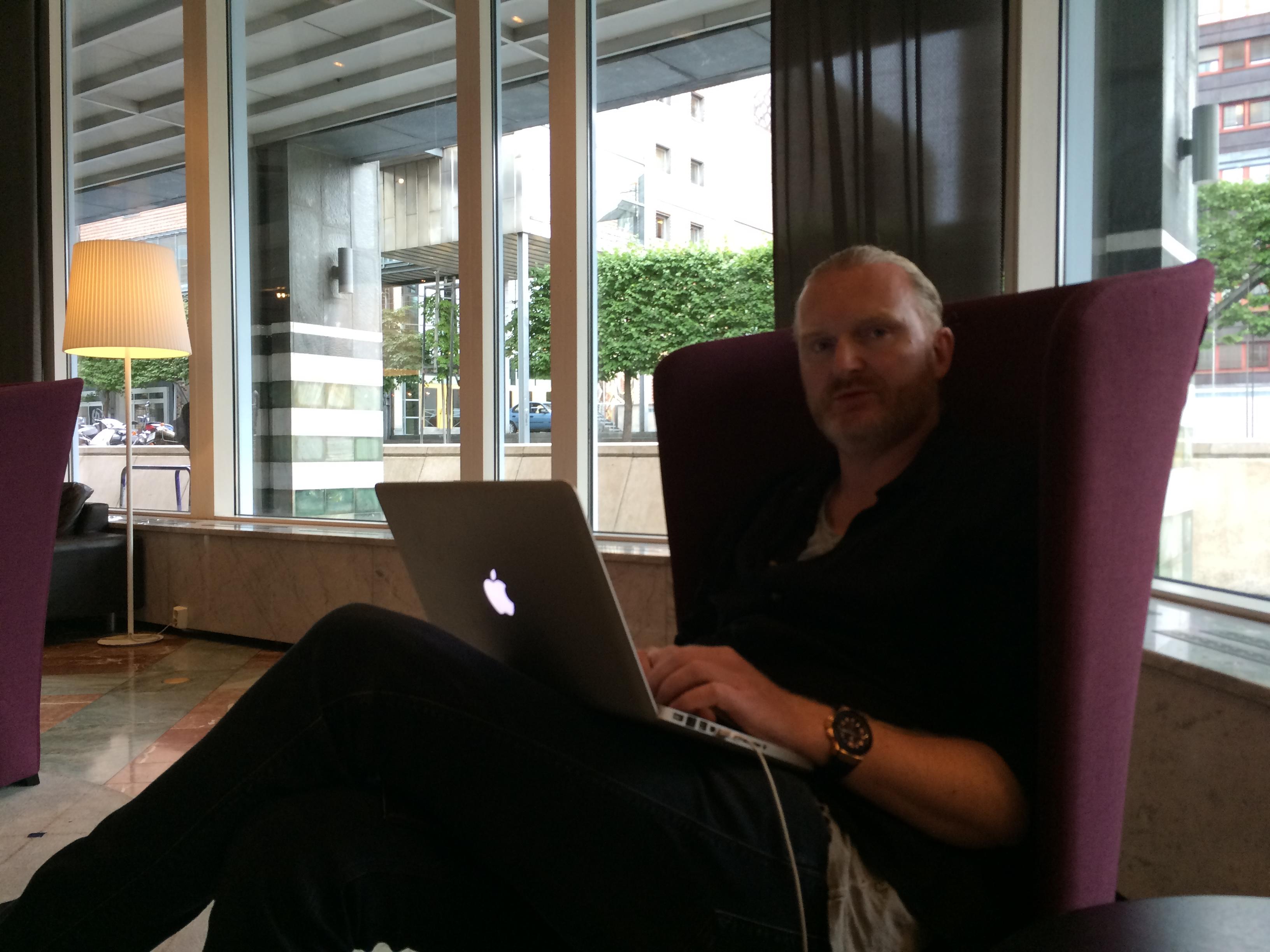 "This is Martin, my manager. He is telling me to start checking my mailbox while we're waiting for a journalist."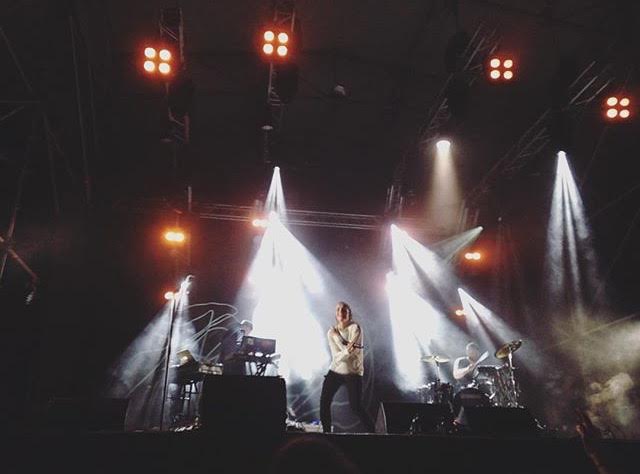 "This one is from our concert in Stockholm a couple of days ago. The audience was absolutely amazing! That was the first time in a while I've had a gooood rush after playing."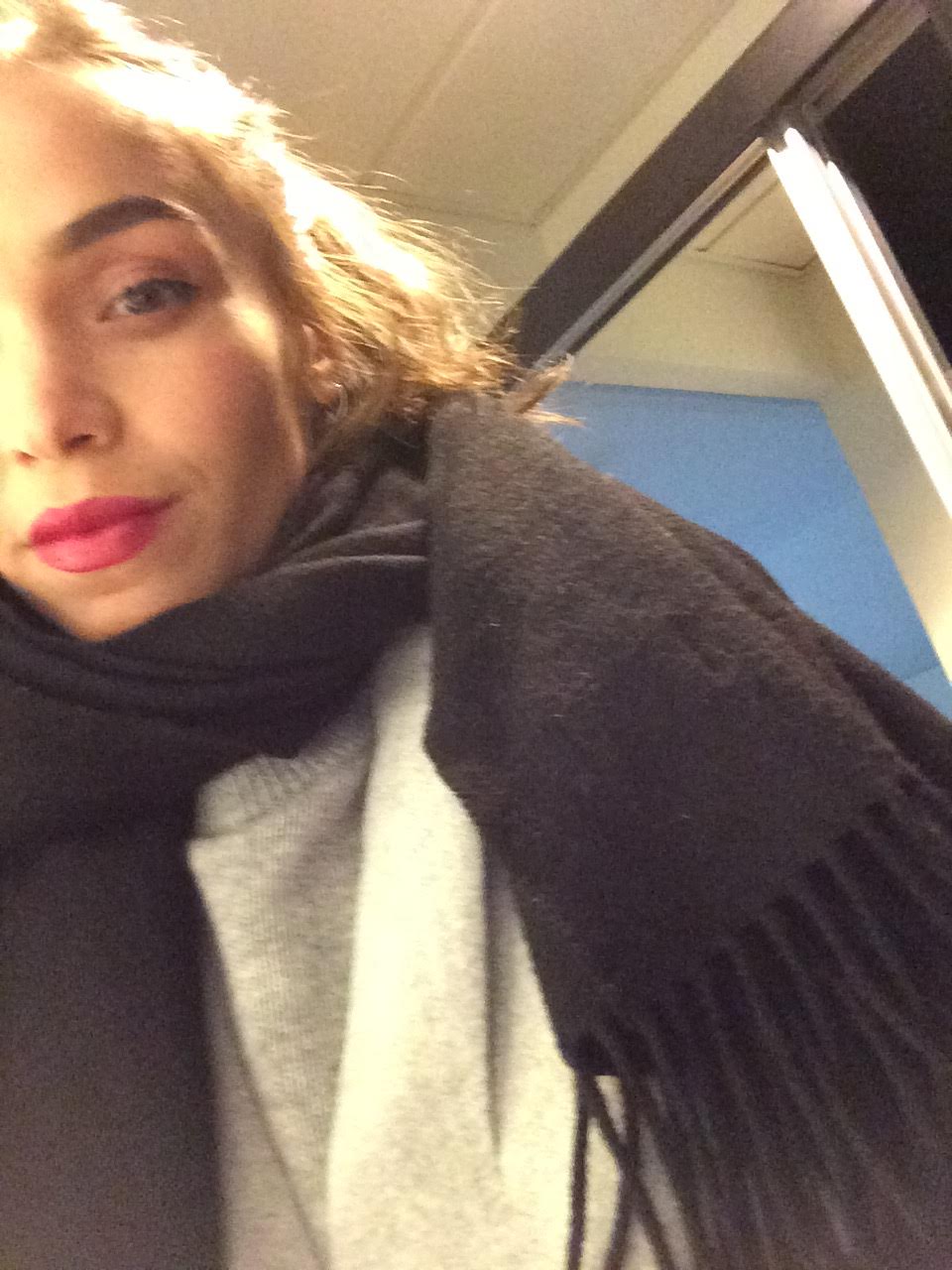 "This is a selfie I took in Stockholm, but I never published it. It feels weird to publish pictures where I look much better then I usually do. I normally don't wear lipstick you see."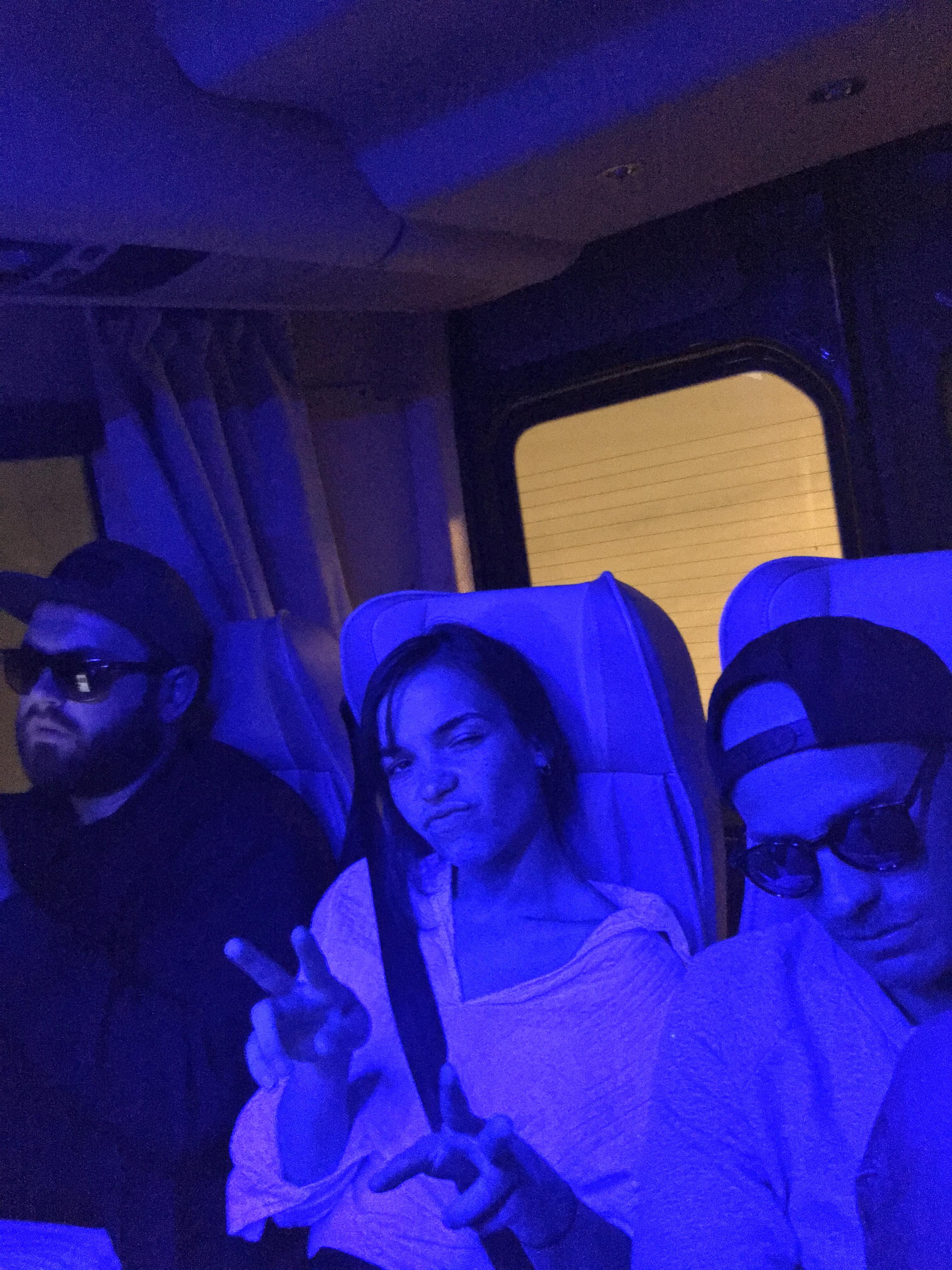 "My badass band in a tunnel. They look cool, right?"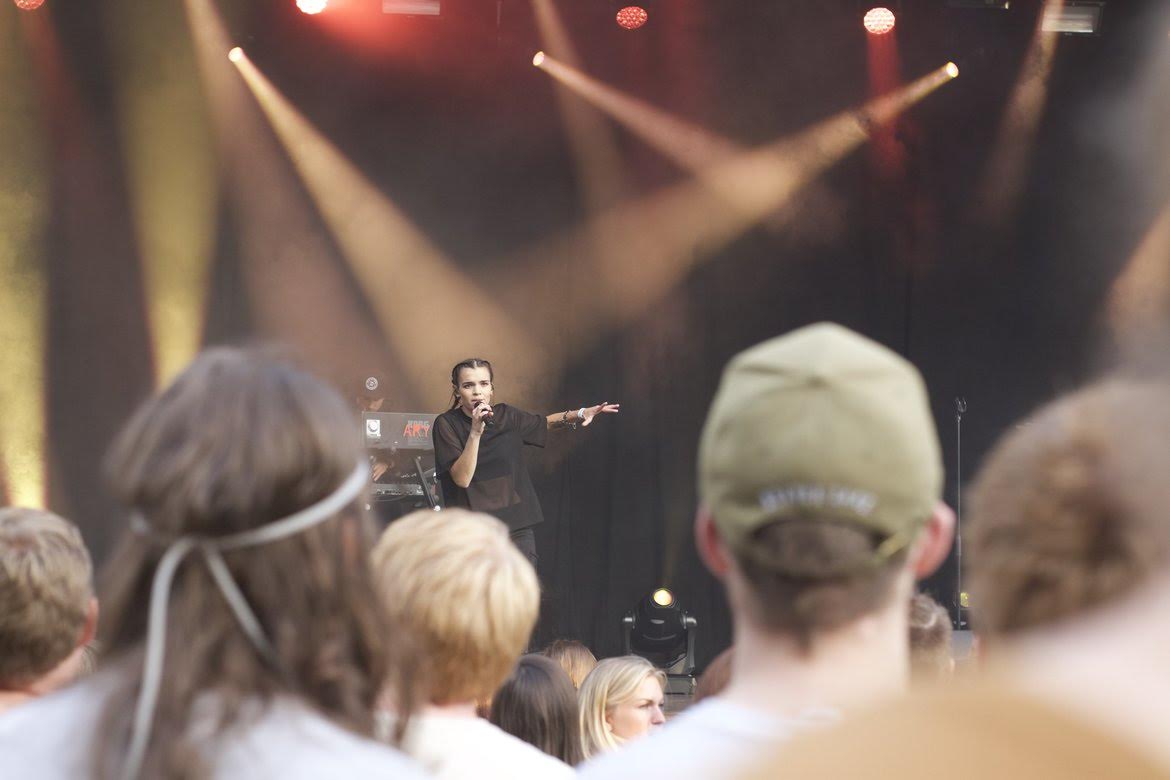 "This one is also from yesterday when I played Pstereo in Trondheim. That's my hometown. I always love playing there because I get a little bit more love then everywhere else. And my friends and family stood there like blossoming flowers and made me feel safe and cared for."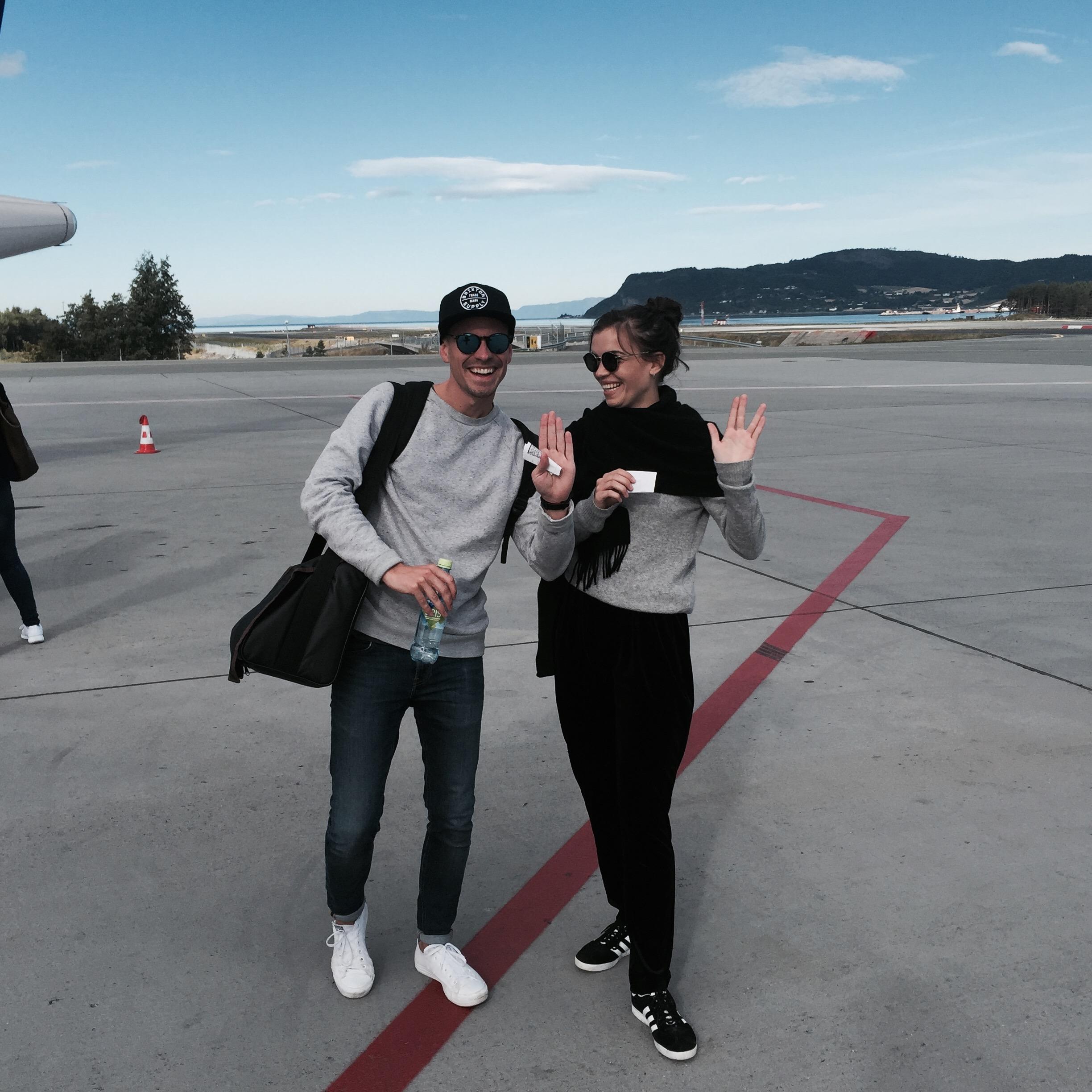 "Earlier today we took a plane to Ålesund because we are playing Yugendfest. We tried to pose, but I guess it's time for us to practice that a little bit. Now we're making sure everything is all right for our show tonight. Sayonara, see you in Germany!"