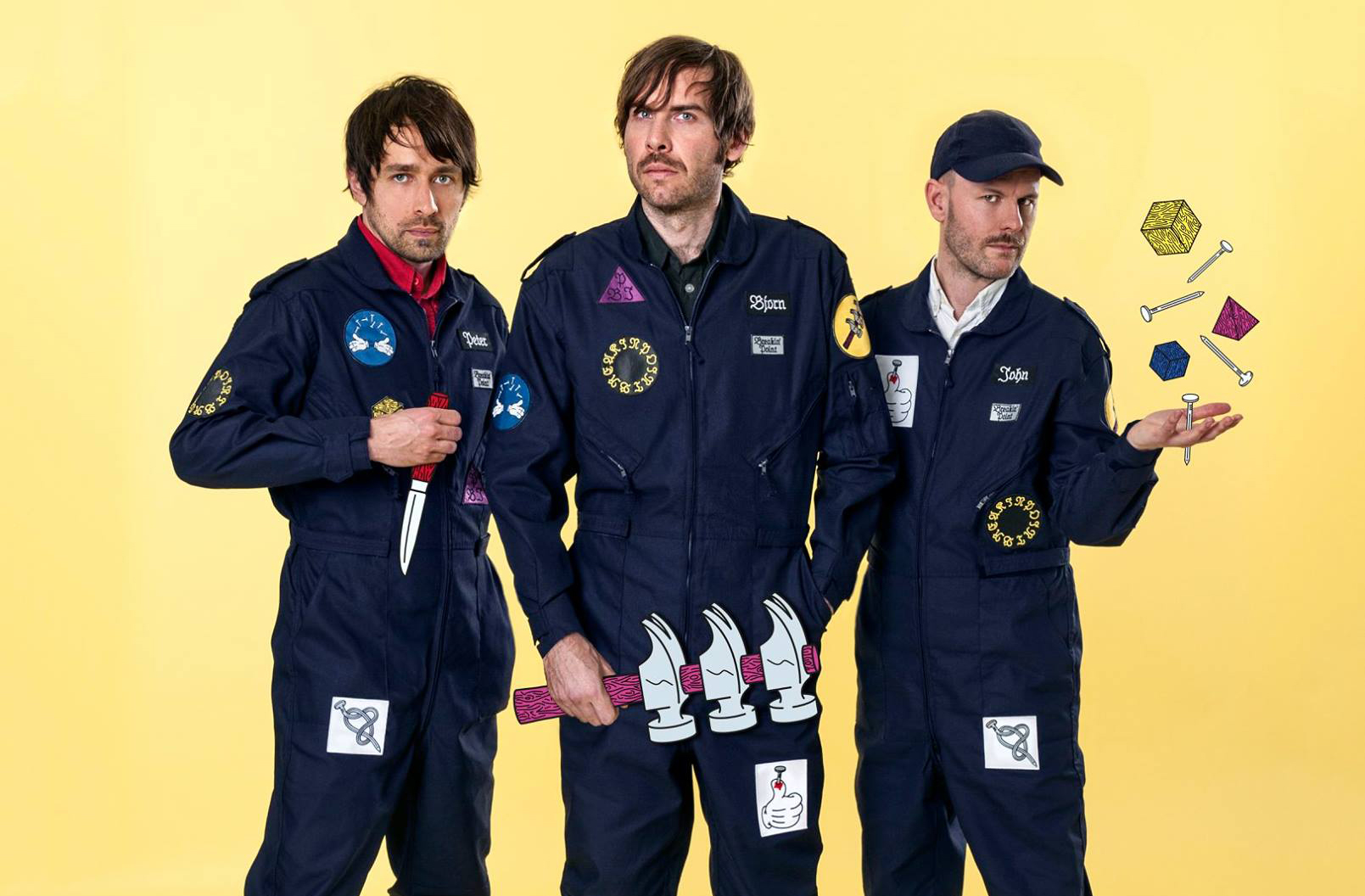 Peter, Bjorn and John are back with an awesome new video for album highlight 'Dominos'!
After infiltrating the brains of pretty much everyone on earth with their insanely catchy mega-hit 'Young Folks' back in 2006, Peter Bjorn and John have been releasing some of the best indie rock that you could wish to hear. Now on album number seven, titled Breakin' Point, the band are as vital as they've ever been. We were particularly taken with 'Dominos' when it dropped earlier this year, and now it's got an awesome new video!
Taking pretty literal inspiration from the title and lyrics, if you've ever wondered what human dominos might look like, this is absolutely the video for you. You know what else is absolutely for you? Peter Bjorn and John's Nordic Playlist! Find out more about their musical influences and the story behind how Breakin' Point came together.
It looks like the band have still got plenty of live dates lined up for the rest of year, and hopefully you'll be able to bust out some of the train-station moves you can see in the video below, and you can also get hyped by checking out the band's own favourites in their Nordic Playlist, of course!