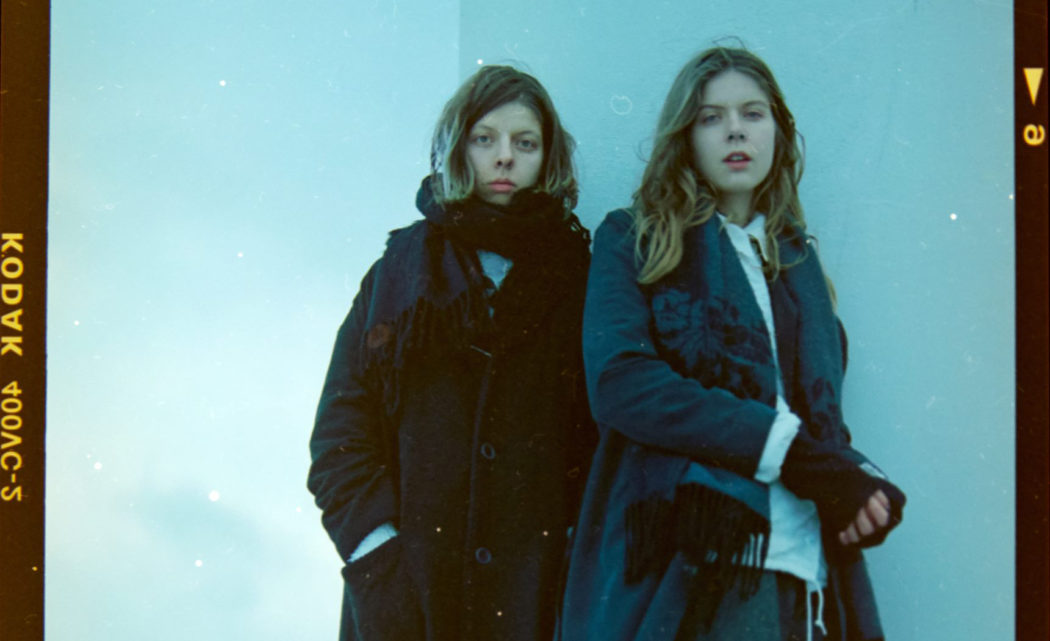 Icelandic sisters Jófríður and Ásthildur Ákadóttir have reignited their musical collaboration to create a brand new album entitled Sundur!
Sundur is the third album to appear from Pascal Pinon, who have been releasing music together since 2010's self titled debut record landed, heralading the pair as one of the most exciting alternative-folk propositions to be emerging from their homeland. A second album landed in 2013 in the shape of Twosomeness, before the pair took a short break to concentrate on other projects – Jófríður releasing music with Samaris as well as collaborating with the likes of Sin Fang in another project entitled Gangly, while Ásthildur spent time studying in Holland before returning to Reykjavík.
The title of the record contrasts directly with that of their previous record, as 'sundur' – meaning 'apart' in Icelandic – seemingly reflects on the distance between the twins as the pair followed their own personal paths in life. Happily for us though, they decided to join forces once again to re-emerge with a brand new record, and one that is a true family affair, with their father lending a hand on production duties.
Two singles preceded the release of the record, '53' and 'Orange', and now the entire album is available for us to hear! Tune in via Spotify below, or head to Morr Music to get your hands on a copy of the record – and if you like what you hear, then catch them at one of their upcoming European live dates…
Pascal Pinon Tour 2016
2016-08-26 Storkow (DE) — alínæ lumr Festival 2016
2016-11-09 Hamburg (DE) — Häkken
2016-11-10 Poznan (PL) — SPOT
2016-11-11 Berlin (DE) — Monarch Berlin
2016-11-12 Hannover (DE) — Feinkost Lampe
2016-11-13 Tecklenburg (DE) — Landpartie (w/ Peter Broderick)
2016-11-14 Leipzig (DE) — UT Connewitz (w/ Peter Broderick)
2016-11-15 Amsterdam (NL) — Paradiso Amsterdam
2016-11-16 Paris (FR) — Paris Popup
2016-11-19 Bristol (GB) — The Louisiana
2016-11-20 Brighton (GB) — The Hope & Ruin