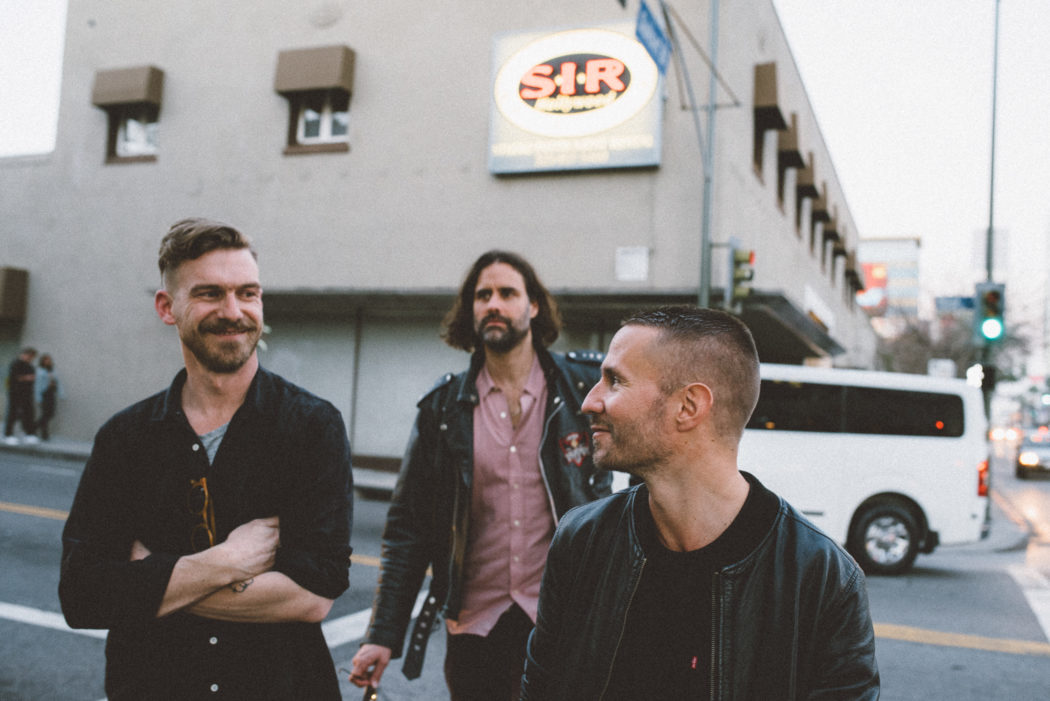 Photo: Cara Robbins
Miike Snow re-imagine the Cuban Missile Crisis with some elaborate dance routines in the video for 'My Trigger'!
Ever thought you'd quite like to learn about certain historical events, but find them a little drab? Well don't worry – Swedish pop giants Miike Snow have you covered. A global nuclear crisis isn't usually the sort of source material you'd expect to make a good starting point for a pop video, but Miike Snow don't like to do things in the conventional way! OK, so you probably won't really learn too much, but you can certainly feel the tension rising between the USA and Soviet Russia, especially as they shimmy and shake in time with 'My Trigger"s irresistible groove.
Taking a break after the exhaustive tour schedule of their second LP, the band went their separate ways to focus on other projects, including all three of them writing plenty of mega-hits for other people, Christian Karlsson's increasing world domination with EDM behemoths Galantis, and Pontus Winnberg running the INGRID label and making sweet retro pop with Amason. The call to make music together again was too loud to be ignored though, and soon enough iii came together last year, culminating in US TV appearances, and more!
After a busy festival season, the band are hitting the road once again, with a big US tour lined up for the Autumn. Take a look at the video for 'My Trigger' below – you may not be any better informed about the Cold War, but you'll certainly be entertained!