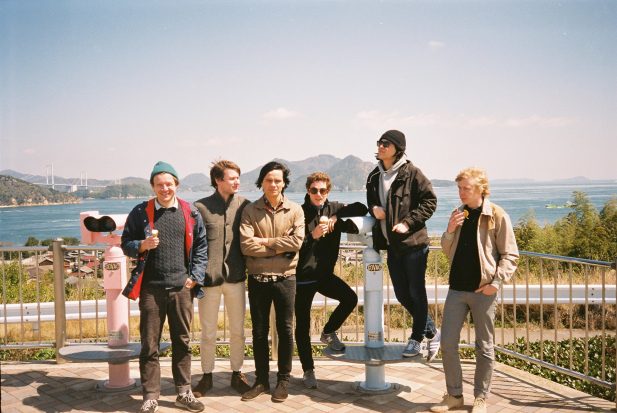 Bored? Need a little tropical lurve? Meet Young Dreams, Norway's finest purveyors of top tropical grooves.
Hailing from Bergen, a city infamous for its inclement weather, it's no great surprise that the band developed a penchant for the calypso beats and uplifting funk soul grooves of warmer climes. Gifting us with 'Of The City', the band's first new material since their 2012 debut album, 'Between Places', Young Dreams have just pulled up the shutters on the most stunning of vistas.
It's a Caribbean bongo infused concoction of 60's jazzy licks and 70's R&B, inlaid with idiosyncratic, deep psych grooves, and insulated by multi-layered harmonies. But, it's the string orchestration and Steve Gadd style drumming which steal the show in this cinematic, 'big band' production.
This is a sound not far removed from that of fellow Norwegians, Lovespeake, while the airily inviting vocal recalls Pete Dello of Honeybus fame ('I Cant' Let Maggie Go'). The smooth production has a classy Quincy Jones finesse which gives the finished product a stylish, patent gloss not normally associated with spiralling psych based grooves.
Young Dreams went into studio almost immediately after finishing their first album, spending three years writing, recording and tweaking, only to pretty much tear up the page, and start again with an 'almost' clean sheet. We say 'almost' because 'Of The City' contains elements of some of the original scoring put down during that three year in-studio stint. Curious to know more? Check out this little teaser!
A tropical popical, multi-faceted wonder filled with iridescent psych and elegant neo-classical strings, 'Of The City', is an exceptional piece of cross-genre fusion pop which will help transition those hot summer days into golden autumn evenings.
Young Dreams are on schedule to release their sophomore album in 2017, and if 'Of The City' is representative of the rest of the tracklist, we are in for one heck of a tropical treat. 'Of The City' is out now via Blanca Records and can be downloaded/streamed via the usual digital channels including Spotify and iTunes.