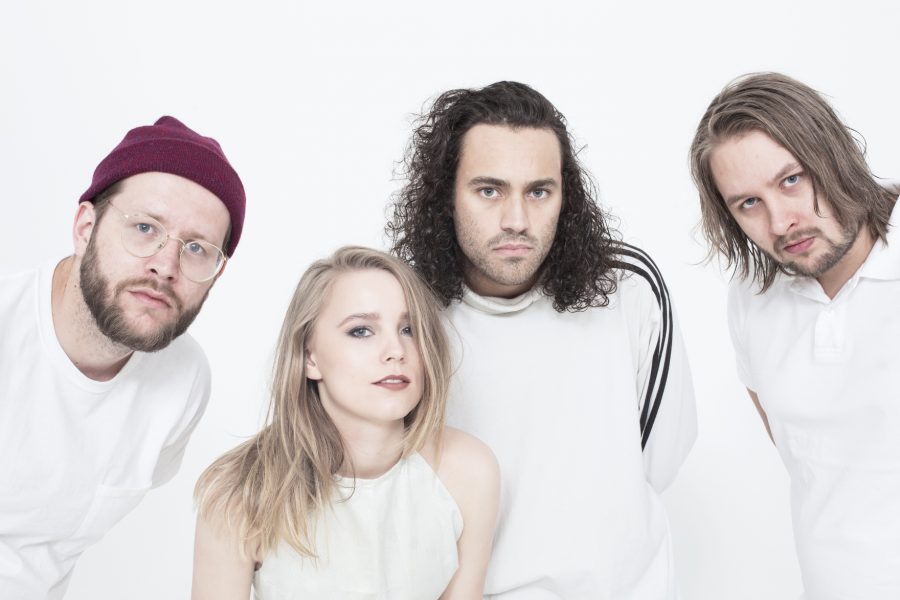 Photo: Øystein Grutle Haara
It's one of the oldest laws in music that while supergroups are generally very bad, alternative music supergroups are actually very good. And Strange Hellos further prove the rule. Bringing together some of the big hitters from the Norwegian indie scene, the group (Odd Martin Skålnes (O. Martin, Aurora), Birgitta Alida Hole (Lumikide), Fredrik Vogsborg (The Megaphonic Thrift, Casiokids) and Even Kjelby (Great News)) premiered their debut single 'Broken Teenage Heart' with us back in May. And now they've released the follow-up, 'Summer'.
'Summer' is pure, glowing indie-pop. They cite Cocteau Twins as a reference, and there are hints of their work in 'Summer', but it's more traditionally direct and poppy than Liz Fraser's crew, while still retaining a healthy dose of fuzz. 'Summer' is an emotionally powerful song, one that gets the listener caught up in its guitar swirl and big-hitting chorus: "I wish your name was Summer, 'cos here it rains all winter" – it's definitely a song to have moments to. 'Summer' is out now on Brilliance.