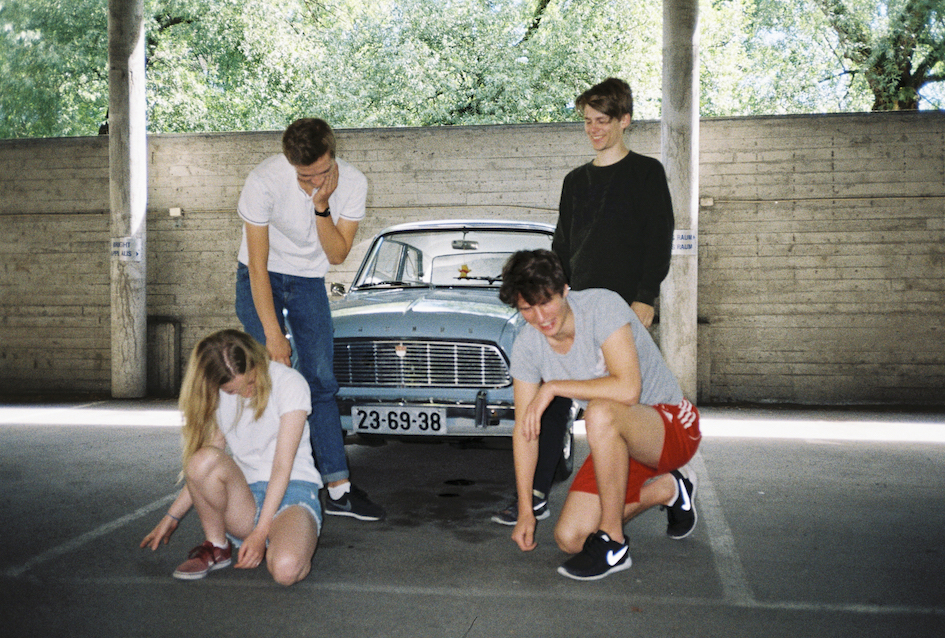 Photo: Fabian Framdal Fjeldvik
The last few months have established that there are few better ways to spend time than listening to SLØTFACE. The Norwegian four-piece's songs are hyperactive power-punk nuggets, careering forward on waves of manic guitar riffs and attitude. And the band have shown their punk credentials on a number of occasions, including by playing a gig at the top of a mountain for activists protesting Nordic Mining and with the lyrics on their debut EP Sponge State (Sponge State being the band's term for disconnected apathy), as well as making storming appearances at Ja Ja Ja in Hamburg and Berlin. All this makes them one of the most exciting new Nordic bands around, and with news that a debut album is complete, makes it an excellent time to check out their new single 'Take Me Dancing'.
'Take Me Dancing' is an ode to the freedoms of cutting loose and heading out on a drinking and dancing adventure, and its turbo-charged indie-punk gives it the perfect intense energy for that theme. Vocalist Haley Shea says "Some people were sceptical of us releasing a song about dancing and getting drunk because they felt like it made us 'less believable feminists', but that is kind of the whole point of this song. The feminism we have faith in is all about individualism and being free to be yourself regardless of gender. Yes, we believe in equal rights for all genders, but we also like partying and drinking and sometimes we make mistakes, and that's OK."
So there you have it, classic SLØTFACE. And they've hit their target perfectly, because if this song comes on while you're in a bar you likely won't be able to stop yourself singing along.  Listen below.