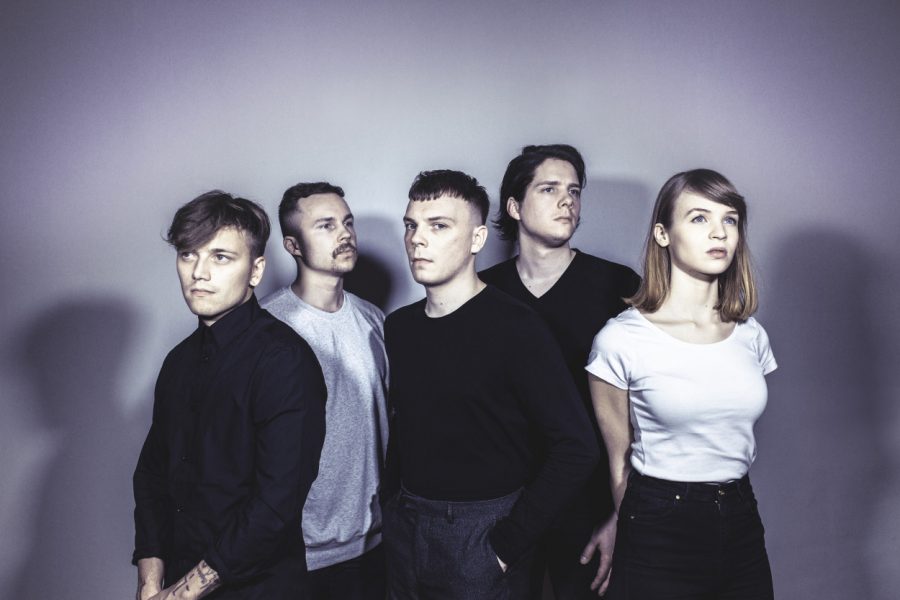 Finland's The Holy have an apt moniker. It's not hard to imagine the deep cavernous sounds they create bouncing off the walls of a long lost catacomb, but the band also has a knack for building those resonating atmospherics into resounding evangelical melodies. It's quite a combo. After teasing us all with a handful of tracks during the beginning of the year, The Holy have now released their debut EP, enticingly titled More Escher and Random Notes, and in doing so have set themselves on a path to possibly becoming Finland's premier chamber-rock outfit.
Opening track 'Can't Remember Your Name' begins with a slow build of skeletal piano and the affecting lines of "I saw your name in the news today / rest in peace my oldest friend", translating a story of loss and death that soon transforms into a crescendo of power pop infused uplifting optimism.
The tribal drum rolls of 'Ramses The Evil Brother' thunder across the track giving it an ominous energy that rumbles over a topography of Cure-era guitar and cymbal crashes which nudge the red lines of the mixing desk. But the track holds back its most explosive energy for the final stages, when it ignites into a rushing backdraft of electro-tinged madness, but you get the impression that The Holy never lose control. 
'This Will Be The Day That I Die' delivers on the band's aesthetic of contrasts. The track shimmers in understated washes of melody before it rises up resulting in a BIG Maccabean chorus into which it would be easy to get immersed and find yourself singing along to at full volume. 
More Escher and Random Notes is a work which accentuates contrasts of light and dark, measured melody and bombastic outpouring, and all this goes to show The Holy to be one of the most exciting prospects around. Listen to More Escher and Random Notes EP below.