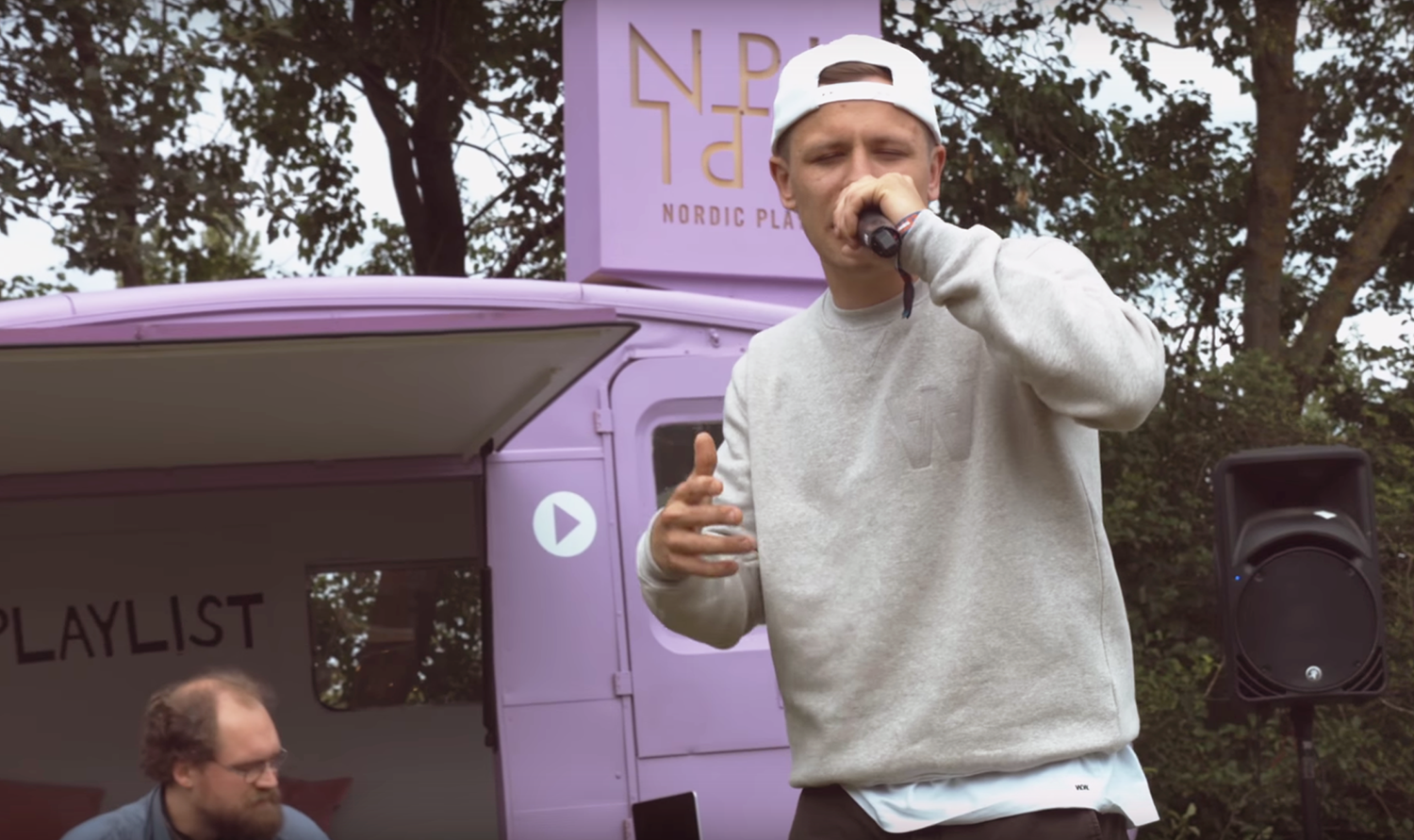 Norwegian rapper Ivan Ave stopped by the Nordic Playlist caravan to offer up an exclusive, stripped down live performance of his track 'The Circle'!
For the past few years, Ivan Ave has been bringing a fusion form of hip-hop to the stages of his native Norway, wrapping different influences, sounds and styles around his distinctive and powerful vocals.
Having released his latest album Helping Hands earlier this year, Ivan Ave made his way to Roskilde Festival in Denmark to unleash tracks from the record upon Roskilde's rowdy crowd, and at the same time, he stopped by the Nordic Playlist caravan to perform this unmissable version of his track 'The Circle'.
"'The Circle' is about circular situations in my life, and I think in the lives of a lot of people, the stuff that you see repeat itself for better or for worse. It's also kind of a diss song, i'm not speaking kindly of triangles, or rectangles or even hectagons, so it's about the circle – and that's me saying i'm not really working the angles, i'm just trying to work the circle, because that's all I can really do…" – Ivan Ave
Tune in now to watch what happens as his performance unfolds, as well as to be privy to an interview in which Ivan describes the method behind his music. Like what you see? Then subscribe to the Nordic Playlist YouTube channel to watch more from Roskilde Festival!