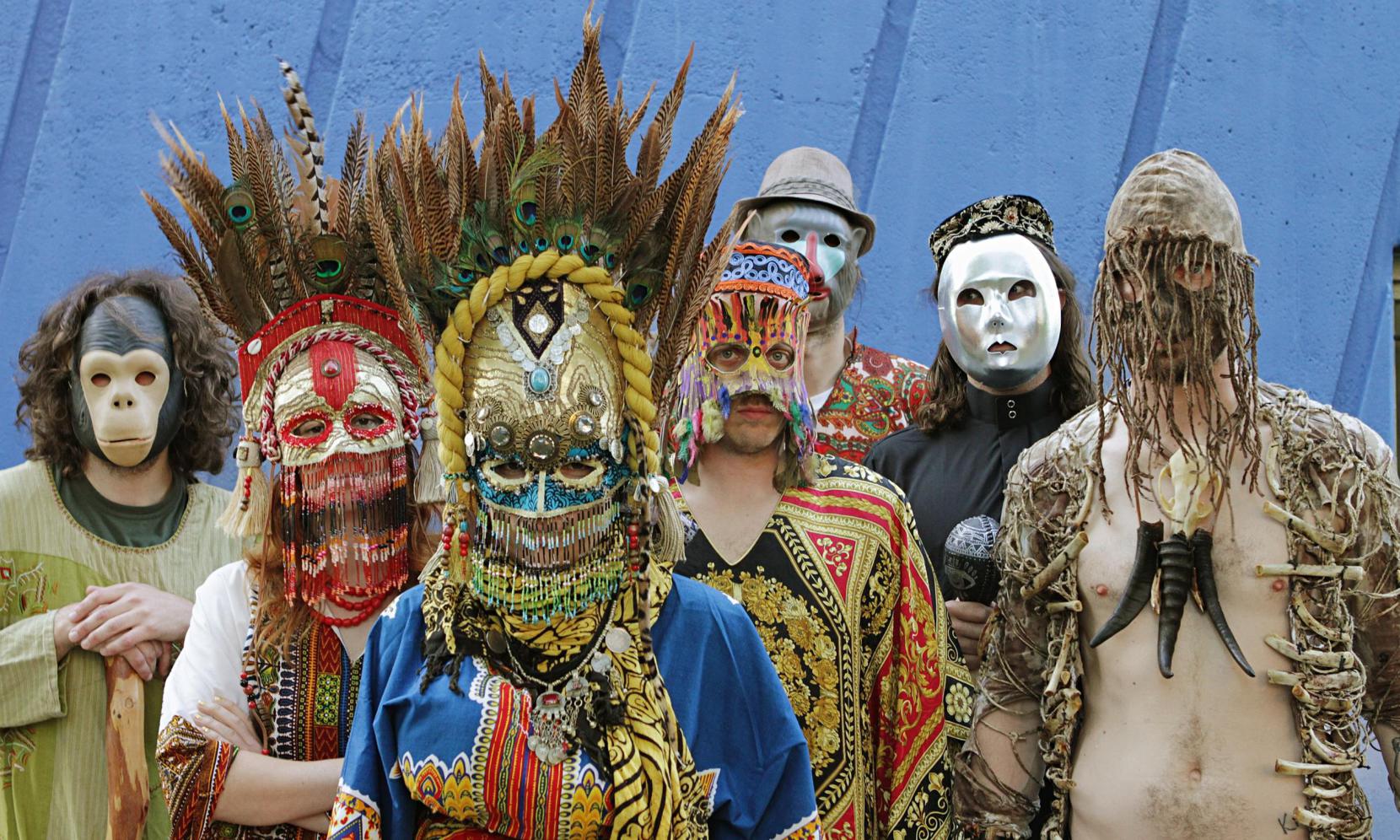 Everyone's favourite psychedelic Swedes Goat have a new album on the horizon, and they've just shared 'Alarms', a brand new track from it!
Following on from 'Try My Robe' and 'I Sing In Silence', we get to once again descend into the strange and spectacular world of Sweden's Goat as they gear up to unleash their third album, Requiem. Due for release on October 7th via Sub Pop and Rocket Recordings, the LP promises more of what Goat do best – swirling folk-influenced psychedelia to transport you to another world.
100 lucky Goat fans in London also have the chance to see the band perform in front of cameras – on September 4th they're putting on a show in an East London warehouse, and then their performance will be featured in a motion picture! All you have to do is drop them an e-mail to be in with a chance of going – all the information you need can be found here, so drop them a line, cross your fingers and get ready to have your mind blown.
If you can't make it to London, (or like the band, would prefer remain incognito) you can still get excited for the new album, by checking out 'Alarms' right here at Nordic Playlist!