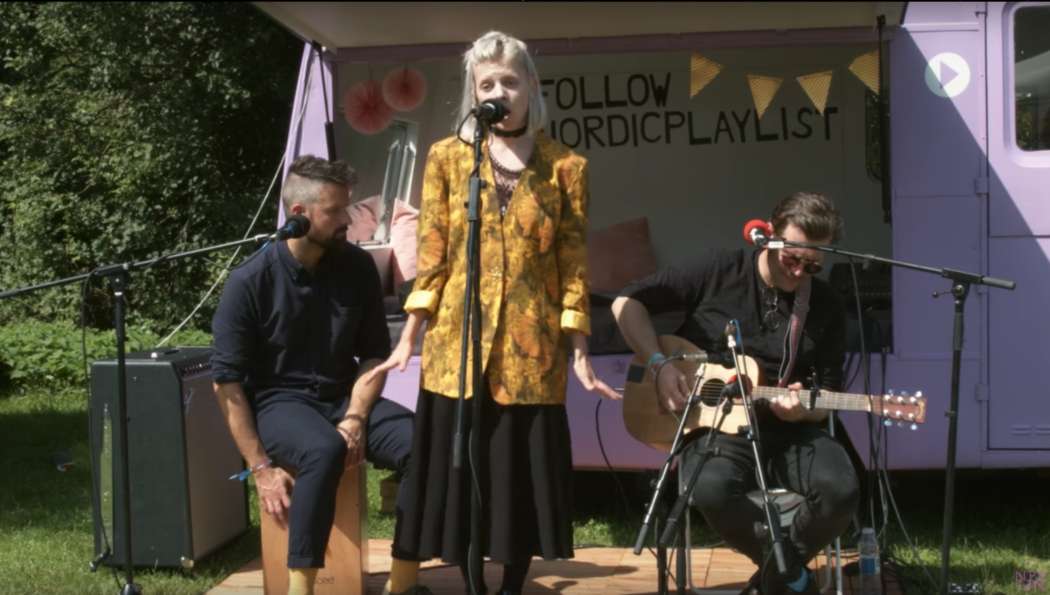 Aurora unleashed a sensational rendition of her latest single 'I Went Too Far' when she joined us for a special session at the Nordic Playlist Caravan at Roskilde Festival!
The latest single to arrive from Aurora's album, 'I Went Too Far' offers up an emotional and energetic love story, all told through Aurora's wonderfully distinctive delivery and her astounding voice. Just ahead of performing at this year's edition of Roskilde Festival, we were lucky enough to have Aurora swing by the Nordic Playlist Caravan to take part in this exclusive session, as well as to enlighten us on her favourite things by taking part in a special Nordic Playlist Pop Quiz!
Having released her much anticipated debut album All My Demons Greeting Me As A Friend earlier this year, Aurora has had a phenomenal 2016 so far, and her latest single is proving to be a big favourite among her 'warriors and weirdos' fan base. It's also proving to be a particular highlight of Aurora's live show, and will no doubt be unleashed upon her audience when she performs at Øya Festival in Oslo and Way Out West in Gothenburg in the coming days!
Watch this beautifully striking session just below, and note the poignant moment where the sun hides behind a cloud as the song comes to an end! And if you like what you see, then watch a Nordic Playlist interview with Aurora by clicking just here…