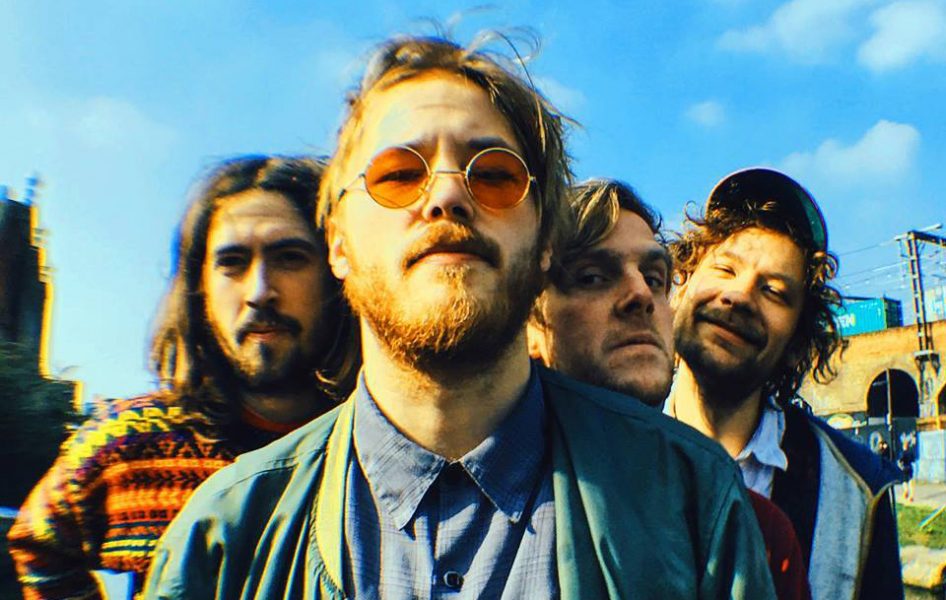 A NORDIC LOVER'S GUIDE TO…
London in the Summertime!
This week our guide branches out to celebrate all kinds of Nordic culture as there are so many interesting and exciting things happening all over the UK!
MUSIC
We should start this wonderful culture guide with our speciality – music! The Nordics really know how to rock and they're also renowned for being behind some of the most catchy pop songs of all times. A great way of diving into the great Nordic music scene is by attending the live concerts and we always have some awesome gigs to recommend.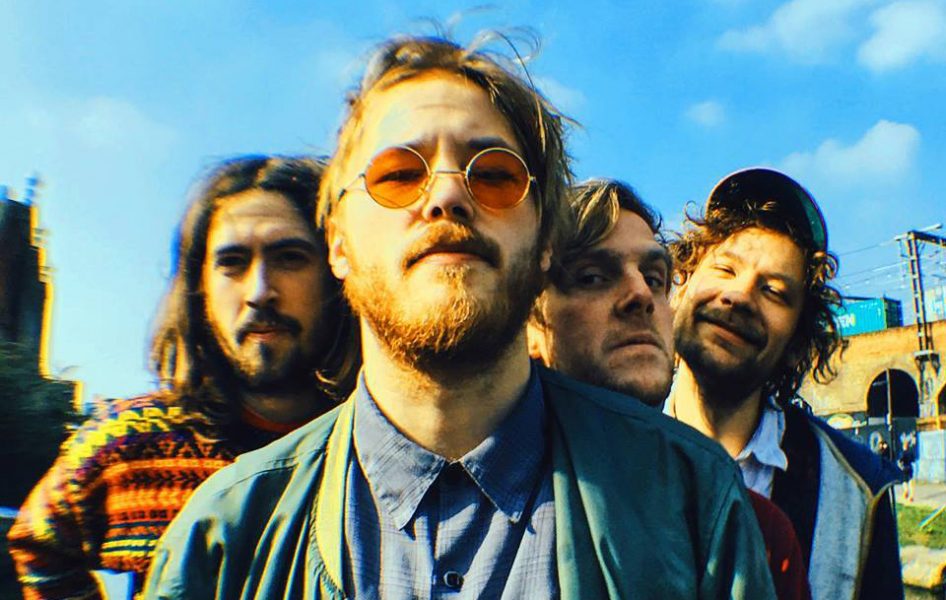 Francobollo, London
The Lexington on Tuesday 26th July
Swedish grunge infused pop band Francobollo have made their way to lovely London. The five piece band first hit the UK back in 2009 and have continued impressing their crowds, with their unique sound and melodies inspired by icons such as Nirvana and LCD Soundsystem. The band not only produces music, but also run club nights in East London and have their own label named Moonshiner Records. Interesting you may think? Check them out at The Lexington Tuesday 26th!

ART
The Nordic countries have produced many remarkable painters, designers, sculptors and architects, and their impressive reputation states that they are creative and unique in their work, so there's definitely a lot to explore in the treasures of Nordic art!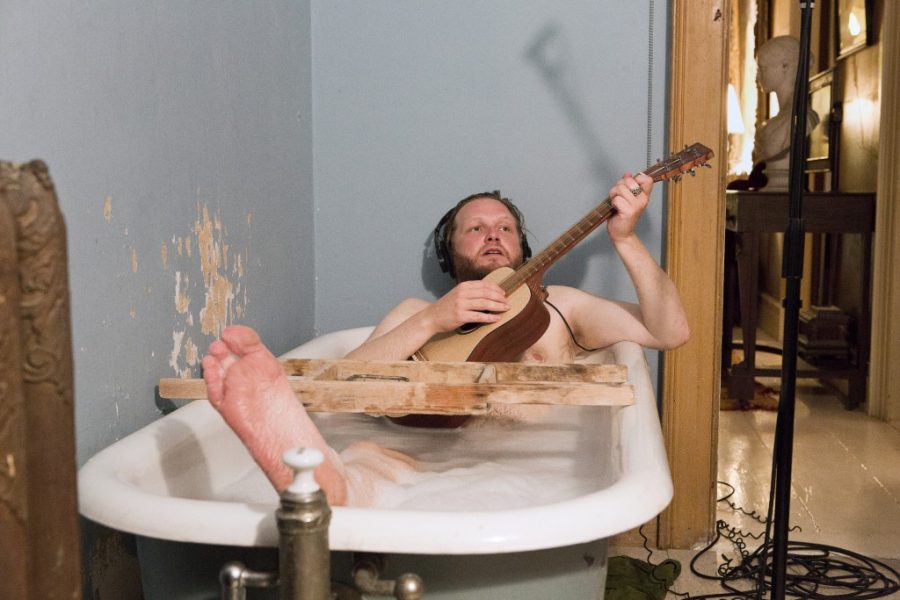 Ragnar Kjartansson, London
Barbican till September 2016
Tickets
Icelandic world renowned contemporary performance artist Ragnar Kjartansson ties together live performances, music, film, drawing, painting and sculpture in London at the moment. His work portrays motifs of cliché Western culture, romantic melancholy amongst other playful and stimulating topics, as a humorous and romantic live performance by ten troubadours singing for eight hours a day throughout the duration of exhibition.

HISTORY
How much do you know about Nordic history? Whether it's a lot or a little, we have exciting information for you right here!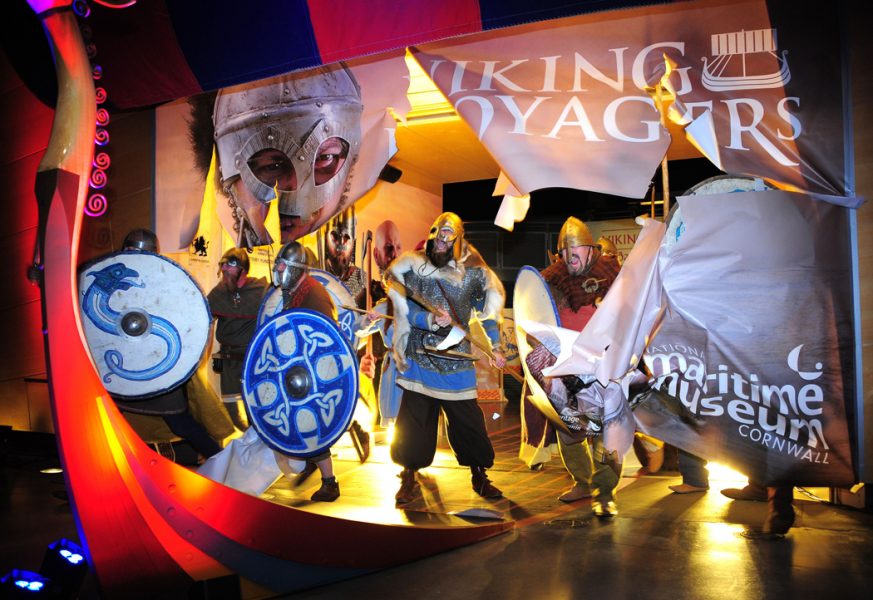 Viking Voyagers, Cornwall
National Maritime Museum till February 2017
Tickets
Studying the history of the Nordics, it's hard to overlook the Vikings massive impact both historically and culturally. Have you ever wondered why the Vikings were such an iconic culture and do you want to know the secret to the Vikings' success? Then the National Maritime Museum in Cornwall have the right exhibition for you! They call it Viking Voyagers and it features everything from mighty viking ships, treasures, tools and weapons which are more than a thousand years old. The exhibition runs until February 2017, but if you want to meet the 'real' vikings you can do so on 28th July on their Thorsday event.

FOOD
What's so great about Nordic food you may ask? Well, we'll tell you! Nordic food is not only pickled fish and meatballs, but is wonderful pastries, dairy products, fresh vegetables and much more. Whether you're a Nordic missing the food from home or you're just up for trying something new. These are some highly recommended places to get some tasty Nordic food.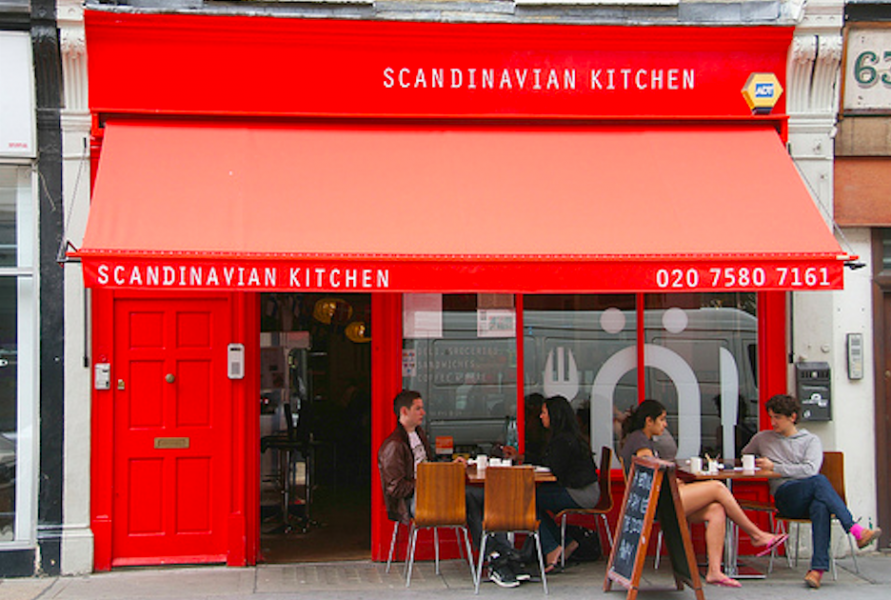 Scandi Kitchen, London
61 Great Titchfield Street
Scandi Kitchen is both a shop and a café in the heart of London, which provides Scandinavian groceries and freshly made food and they're all about bringing the most amazing Nordic cuisine to the UK! Scandi Kitchen has been in business and was founded by a Dane and a Swede searching for authentic Scandinavian food in the UK. Their search resulted in nothing and the two decided to open their own restaurant. Experience their delicious food in central London close to Oxford Street.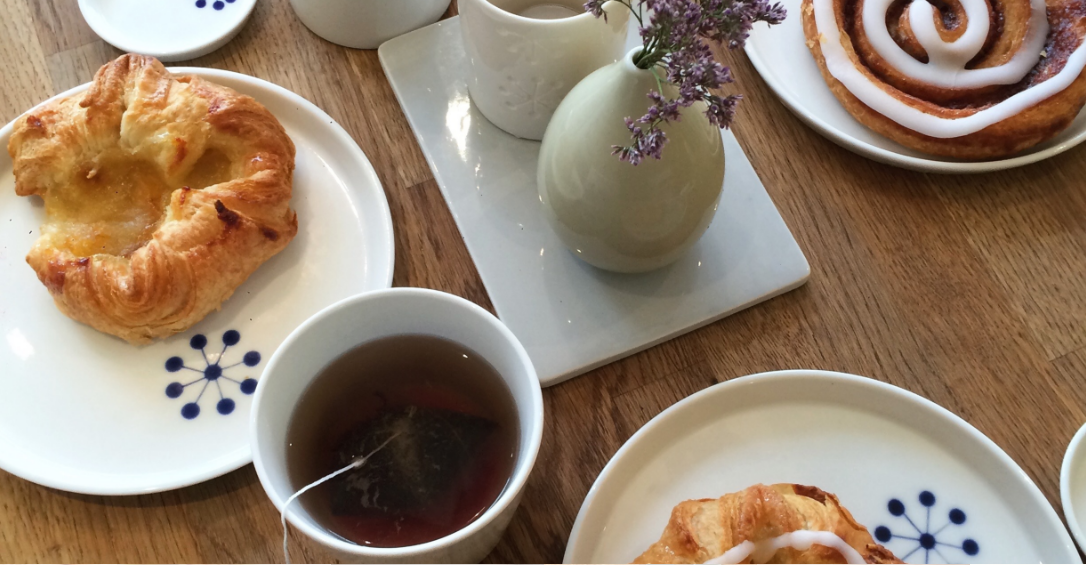 Snaps and Rye, London
93 Golborne Road
Snaps and Rye is a contemporary Danish eatery in beautiful Notting Hill in London. They focus on using carefully selected ingredients and authentic Scandinavian flavours. This cozy little restaurant opened in 2014 with references to the buzzing café life and restaurants in the founder's birth country, Denmark, and Snaps and Rye now gives you the opportunity to experience a little bit of Copenhagen's culinary culture in one of the most charming areas of London.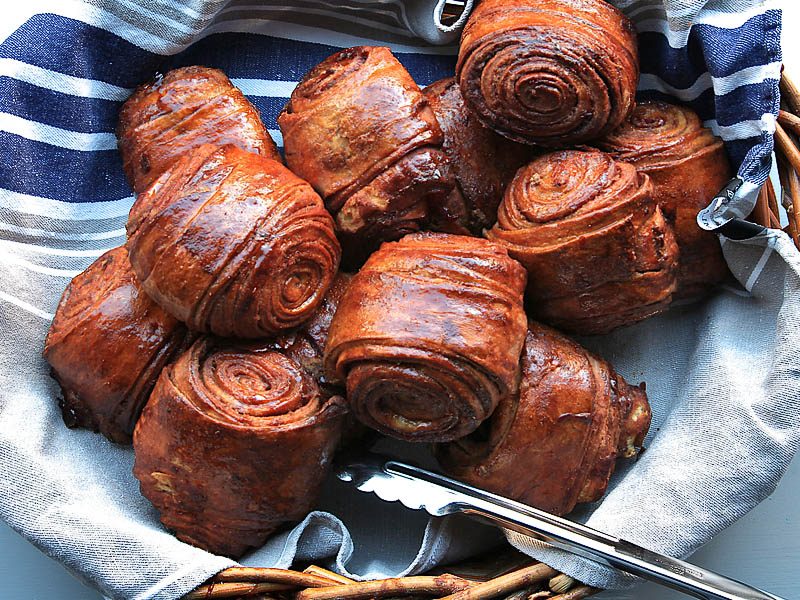 Nordic Bakery, London
Soho, Marylebone & Dorset Street
If you're all about the Nordic pastries and bread, Nordic Bakery is the place for you! It's a beautiful Scandinavian-style café offering Nordic bakery products. You can find the sweet treats in three different locations in London with the flagship store from 2007 located in Soho. Discover these popular meeting places with a unique peaceful atmosphere and well tasting coffees and breads!
For more Nordic culture, read our Nordic Lovers Feature next week….
Nordic gigs coming up in August:
Saturday 6th – Dream Wife, Visions Festival, London
Wednesday 10th – Dream Wife, So Young Festival!, London
Shows 15th-16th – Sigur Rós, Edinburgh Playhouse, Edinburgh
Tour 15th-22nd – Daniel Norgren, Green Man, Glasgow, Leeds, Brighton, Ramsgate & Glasgow
Wednesday 17th – Palace Winter, Green Man Festival, Brecon Beacons
Wednesday 17th – KRÍA, The Good Ship, Kilburn
Tour 19th-20th – Agent Fresco, ATG Festival, Hevy Fest & Dingwalls London
Thursday 28th – Prins Thomas, Bankside Vaults, London